I Want Someone to Eat Cheese With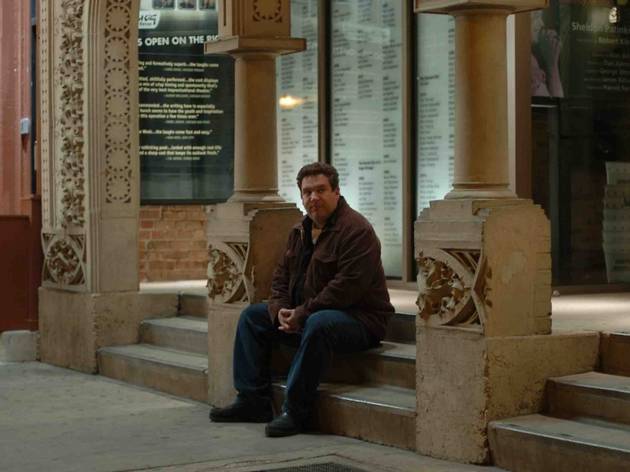 Since he's best known as Larry David's friend on Curb Your Enthusiasm, comedian Jeff Garlin must have figured he should borrow that show's quirky little touches as insurance for his directorial debut. It would explain the jaunty accordion music and the improvisatory non sequitur banter ("I hate the Waffle King!" "No, you hate the Waffle King's son"), both signatures of the HBO series that will lull fans into thinking they're in familiar funny-business territory. (Sorry, you aren't.) The bigger influence over this rom-com about an overweight sad sack (Garlin) looking for love is Marty, the 1955 Oscar winner that gets namechecked every five minutes. Paddy Chayefsky's story worked the pathos angle; the neophyte director hopes to mine the same premise for yuks.
But despite Garlin's chops and cameos from a who's who of Second City alumni, the film can't find a consistent comic groove. Then Sarah Silverman briefly shows up as a potential romantic interest, and her scenes display the dangerous, dynamic energy of a hand grenade thrown into a crowd. Had she stuck around for the duration, Cheese might have ranked as an oddball alt Annie Hall. Once she cuts out, however, you're left counting the minutes until the inevitable closure.
Release details
Rated:
NR
Duration:
80 mins
Cast and crew
Director:
Jeff Garlin
Screenwriter:
Jeff Garlin
Cast:
Jeff Garlin
Sarah Silverman
Bonnie Hunt
Roger Bart
Dan Castellaneta
Elle Fanning
Gina Gershon
Paul Mazursky
Amy Sedaris