Ice Age: Collision Course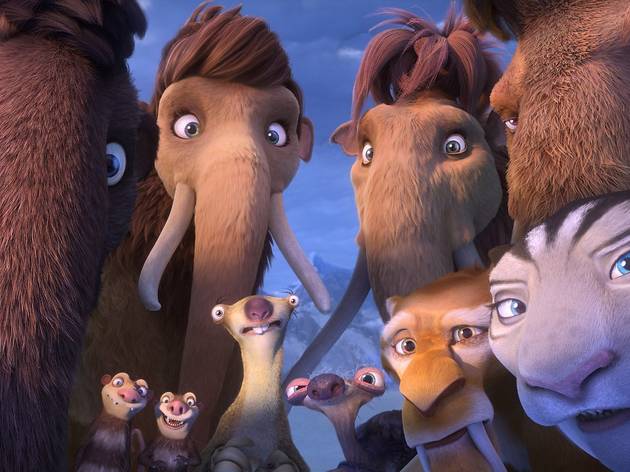 The latest installment in the cartoon franchise is lazy, forgettable and pointless.
We're five movies in, and the Ice Age series has jumped the sloth: Collision Course feels like it was scripted on the back of a beer coaster and animated by the folks behind those straight-to-DVD Barbie movies. It's hard to shake the suspicion that the producers looked at the dwindling quality yet soaring box office scores of the first four films and concluded that, actually, they didn't need to put much effort in at all.
The setup remains unchanged, focusing on the midlife struggles of three prehistoric mammals: Manny the mammoth (Ray Romano), Sid the sloth (John Leguizamo) and Diego the saber-tooth tiger (Denis Leary, whose drastically reduced role reflects a diminished enthusiasm). In lazy-sitcom fashion, Manny's daughter (Keke Palmer) wants to get married, but Dad doesn't approve. Will he swallow his pride and come around? Don't spend too much time on that one.
Meanwhile, madcap weasel Buck (Simon Pegg, grating beyond belief) is convinced the world's about to end, leading to a perfunctory road-movie side plot and a series of half-hearted action scenes. With even the Looney Tunes–style squirrel scenes feeling tired, it's time to put this franchise on the extinction list for good.
Release details
| | |
| --- | --- |
| Rated: | PG |
| Release date: | Friday July 22 2016 |
| Duration: | 94 mins |
Cast and crew
| | |
| --- | --- |
| Director: | Mike Thurmeier, Galen T. Chu |
| Screenwriter: | Michael J. Wilson, Michael Berg, Yoni Brenner |