It's Always Sunny in Philadelphia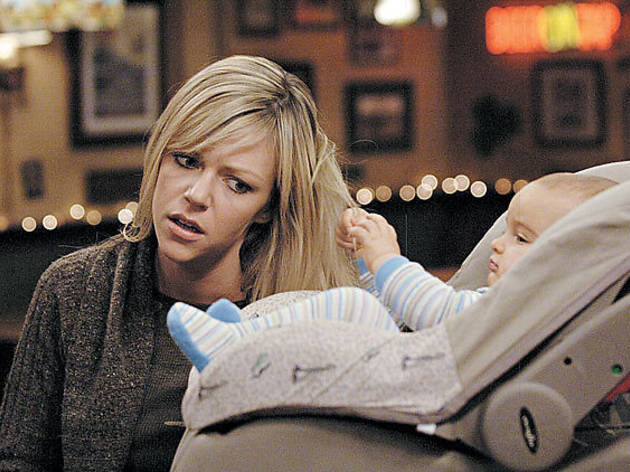 The first two seasons of FX's proudly misanthropic sitcom ran in midsummer, when the lack of competition can make it easier for an inconoclastic series to develop a fan base. This year, its return coincides with both the new network lineups and the reappearance of Curb Your Enthusiasm, the series that inspired Sunny more than any other. And by now, creator-costar Rob McElhenney and his pals have honed their sensibility to the point that Sunny can more than hold its own against the competition.
Amazingly, the series's formula has yet to grow repetitive: Mac (McElhenney), Charlie (Charlie Day), Dennis (Glenn Howerton) and Dee (Kaitlin Olson), the four friends who run Paddy's Irish Pub, encounter a serious situation—in this year's premiere, they find a baby in a Dumpster—which divides them against each other, leading to arguments and scheming that quickly result in chaos. Danny DeVito's season-two addition to the tight ensemble cast as Frank, the supposed father of Dennis and Dee, expanded the comic possibilities. Anne Archer also guest-starred as their mom, a seemingly good idea that largely fell flat. She isn't around this time, and her absence—combined with the revelation that Frank isn't really the siblings' dad; he's Charlie's—has helped the series become more streamlined than ever. The second of the two episodes airing on Thursday 13, a parody of the Mark Wahlberg football movie Invincible, is a bit of a clunker, illustrating the pitfalls of depending too much on shticky recurring characters (the incestuous McPoyle clan, used to much better effect next week), but the pair of episodes which follow on September 20­­—one featuring returning guest Stephen Collins, cheerfully spoofing his 7th Heaven persona­­—are refreshingly rude examples of a sitcom in its prime.