Just Like a Woman: movie review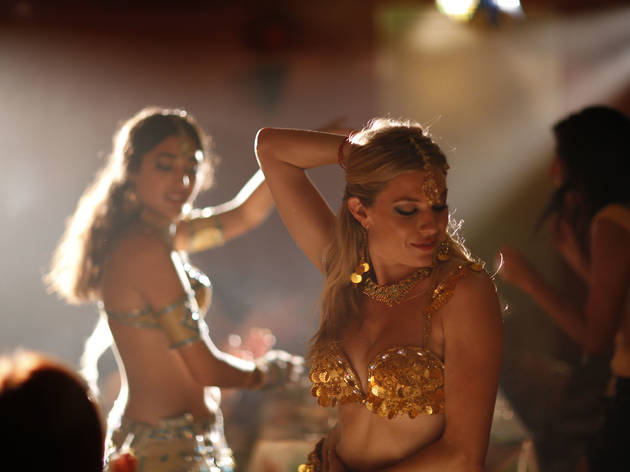 Marilyn (Sienna Miller) is stuck with a deadbeat spouse, a dead-end job and dreams of being a belly dancer. Mona (Golshifteh Farahani) is an Arab immigrant made to feel guilty over having not given her husband (Roschdy Zem) a child yet. Unexpected unemployment, infidelity and accidental matri-in-law-icide find this Chicago twosome hightailing toward Santa Fe, where an audition offers Marilyn a brighter future. You can see several narrative off-ramps that Rachid Bouchareb's drama might take: a Thelma & Louise–like road movie about female empowerment; some Full Monty–ish cutesy-quirk involving liberation through hip-shaking; or a vehicle for a starlet whose looks distract from her talent (how does one solve a problem like Sienna?) and who believes that a dowdy turn will establish her thespian bona fides.
So imagine your relief when Just Like a Woman only cherry-picks elements from each, forgoing formulas in favor of the sort of gentler character study the Franco-Algerian filmmaker excels in. (See the criminally neglected London River.) Only the drifting, observational structure he's set up here never really gels; Bouchareb gives his actors room to roam, but you still get only skin-deep sketches instead of flesh-and-blood women. Worse, when clichés do start popping up—those phone calls back home, an unexpected if convenient act of violence—the overall loosey-goosiness makes them stand out that much more. Movies genuinely attuned to the nuances of female bonding are regrettably rare; so, it seems, are ones that know how to make good on their promise without breaking just like a little girl.
Follow David Fear on Twitter: @davidlfear
Cast and crew
Director:
Rachid Bouchareb
Cast:
Sienna Miller
Golshifteh Farahani
Roschdy Zem