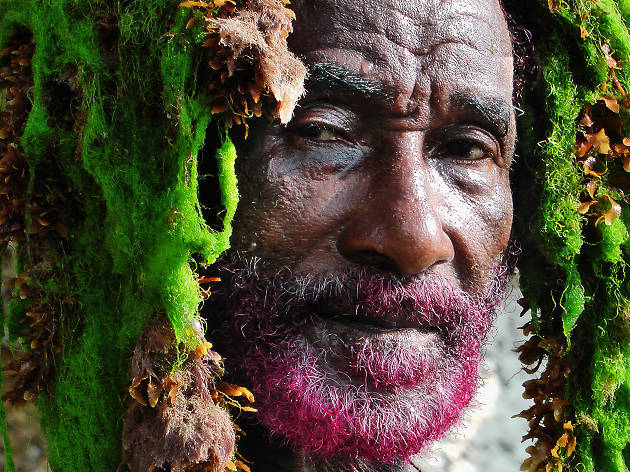 This documentary on the life and music of legendary reggae artist and producer Perry indulges his notorious craziness a bit too much
Legendary reggae producer Lee Scratch Perry is the perfect subject for a documentary: it should offer a rare glimpse behind the batshit persona he's presented during a career spanning six decades. Adorned with talismanic trinkets, sporting luminous hair and delivering a stream of gnomic utterances, the 79-year-old comes across as a bonkers savant whose self-mythologising pronouncements are rooted in a Rastafarianism-inspired spiritual vision.

Perry offers a fascinating alternative view on life, the universe and everything. But director Volker Schaner is so entranced he lets Perry's ramblings go on way too long, neglecting the musical context that would explain his status as a cultural icon. Distinguished music producers including Adrian Sherwood and Dennis Bovell show up to praise Perry's achievements – especially his influential '70s studio experiments in dub – but the film doesn't offer enough sonic evidence to convince us he's the father of modern dance music or convey the significance of his curdled relationship with Bob Marley. All told, this is a sincere, affectionate attempt which ultimately fails to do justice to the creative method in its subject's apparent madness.
Cast and crew
| | |
| --- | --- |
| Director: | Volker Schaner |
| Screenwriter: | Volker Schaner |