Legend of the Fist: The Return of Chen Zhen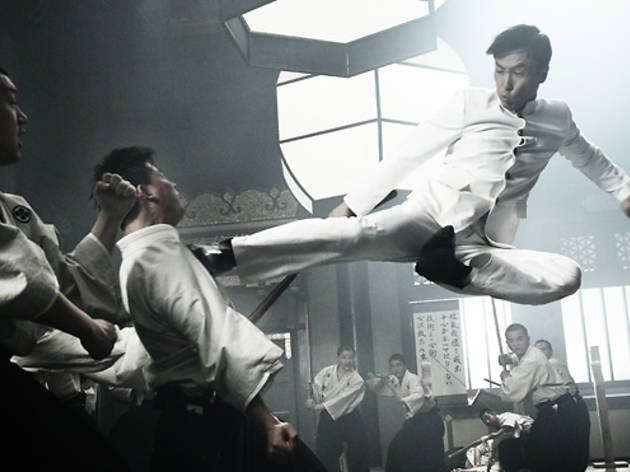 Assuming a role made famous by Bruce Lee (1972's Fists of Fury) and Jet Li (1994's Fist of Legend)---and which he previously played on TV in the '90s---Donnie Yen is iconic anti-Japanese ass-kicker Chen Zhen in Andrew Lau's surprisingly inert historical actioner. Donning a black mask and matching dark suit in 1925 Shanghai, Zhen transforms from humble everyman into a rebellious superhero tasked with combating murderous military thugs---in the process becoming a patriotic symbol of Chinese honor, power and identity.
Like Yen's Ip Man series, Legend of the Fist primarily functions as a rah-rah nationalist fable, and other than the sleek choreography during a WWI prelude and a ferocious finale, it's largely devoid of creative combat. Instead, Lau (Infernal Affairs) wastes copious time on the convoluted, pedestrian espionage machinations inside a flapper club, where the undercover Zhen falls hard for a reluctant Japanese spy (Qi). Even by the black-and-white dramatic standards of recent Hong Kong chopsocky imports, the film's portrait of interloping foreign forces as sadistic (Japanese), xenophobic (British) or merely profit-driven (American) proves detrimentally one-dimensional. Perhaps worse still, the movie's infrequent martial-arts centerpieces deliver the feeblest of punches.
Watch the trailer