Madagascar 3: Europe's Most Wanted 3D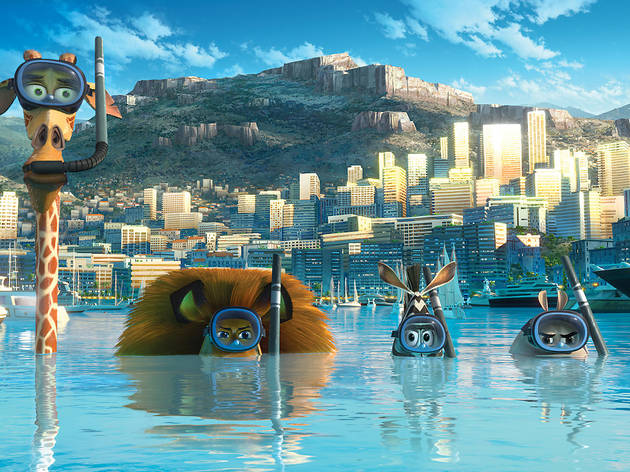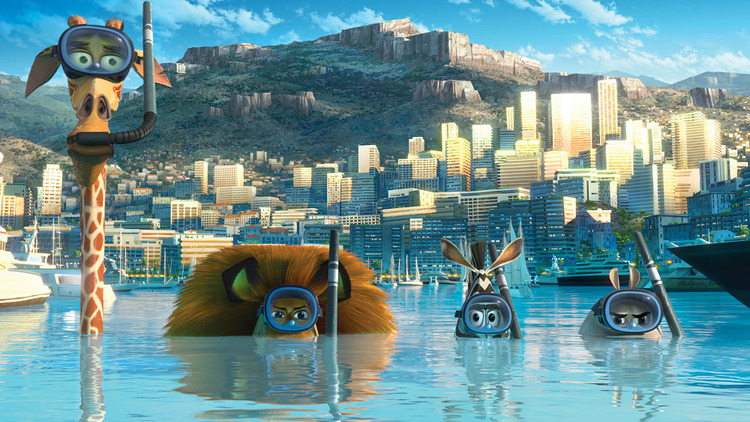 After regurgitating The Lion King like a chick-feeding mama bird with its first Madagascar sequel (2008's Escape 2 Africa), DreamWorks Animation now plops the franchise down in Cars 2 territory for round three, opening its new zoo revue with a botched casino heist and a vertiginous chase through the streets of Monte Carlo. But after the cargo plane that the wayward Central Park animals planned to fly back to Manhattan crashes and burns, our wild-kingdom heroes plot an alternate route home that involves joining up with a demoralized circus troupe.
This three-ring marriage of convenience adds a knife-throwing Russian tiger (voiced by Bryan Cranston), a jaguar trapezist (Jessica Chastain) and a buffoonish Italian sea lion (Martin Short)—along with their retinue of dodgy accents—to Ben Stiller's cowardly lion, Chris Rock's chatty-Cathy zebra, etc. The unwieldy conglomeration of old and new characters teeters like a pyramid of acrobats atop a miniature tricycle, but Europe's Most Wanted moves with enough speed to keep from collapsing in a heap of blood and greasepaint. The faster the better, in fact, since despite Noah Baumbach's cowriting credit, there are few lines worth lingering on. (A homesick New Yorker's longing for "nine Duane Reades on every street" is a noteworthy exception.) Frances McDormand brings the jambon as an animal-control expert who tracks down the menagerie with Javert-like zeal, rousing her troops with some off-key Edith Piaf. For the most part, however, Madagscar 3 is less interested in plucking the last bit of meat off the series's bones than with simply picking the lowest-hanging fruit.
Follow Sam Adams on Twitter: @SamuelAAdams
Release details
| | |
| --- | --- |
| Rated: | PG |
| Release date: | Friday June 8 2012 |
| Duration: | 85 mins |