Mandela: Long Walk to Freedom: movie review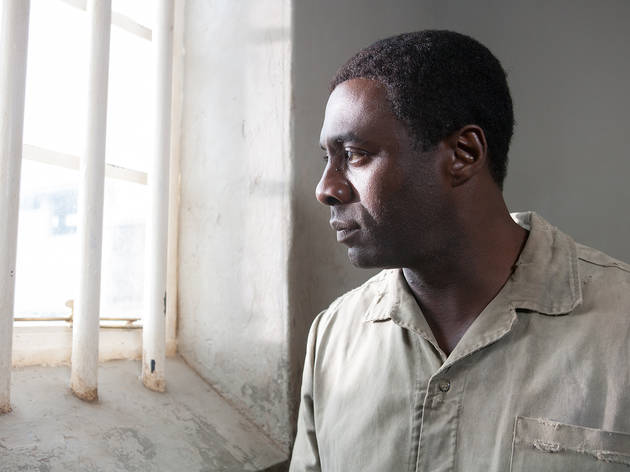 There have been films about periods in Nelson Mandela's life before (Invictus), but Justin Chadwick's biopic is the first to attempt the full story, which begins decades before the icon's 27-year imprisonment. It's an admirable aim—but there's much missing from this overview, which travels in an unilluminating straight line from the subject's circumcision at 16 to his election as president of South Africa at 75. As a primer, it's respectable; as cinema, it feels like a biblical gospel, always gearing up for the next big speech or moment, yet shackled by the greatness of its subject.
Most curiously, Long Walk to Freedom is terrified of the very thing that defined Mandela—politics—though the film does stick its neck out in detailing the separation of Nelson (Idris Elba) and Winnie (Naomie Harris) in the early 1990s; their disintegrating relationship turns the political into the personal in striking, concise fashion. But bold performance or not, you can see history weighing heavily on Elba's shoulders (in later scenes as an older man, you can see the makeup, too). Chadwick, meanwhile, tears through the decades at lightning speed and leans on sweeping cameras, overinsistent music and a ragbag of visual styles.
Release details
Rated:
PG-13
Duration:
146 mins
Cast and crew
Director:
Justin Chadwick
Screenwriter:
William Nicholson
Cast:
Idris Elba
Naomie Harris
Mark Elderkin