Mauvais Sang: movie review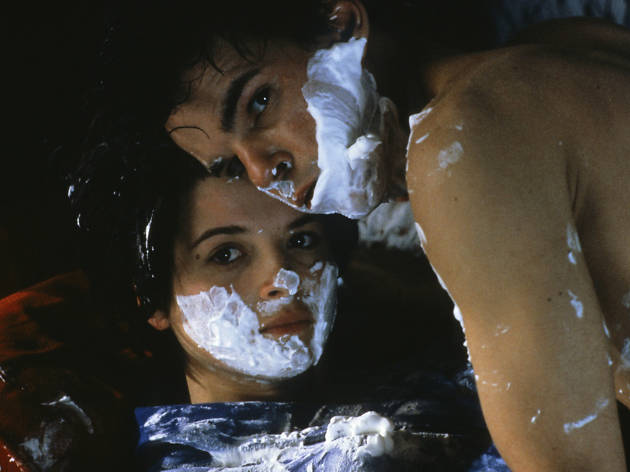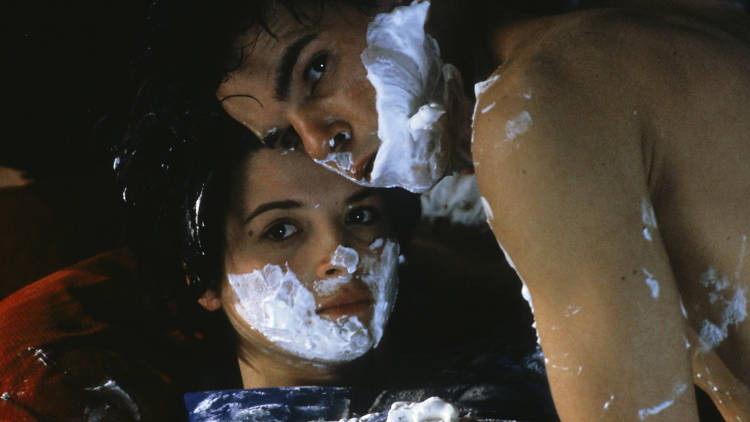 The final KO of a brilliant cinematic one-two punch, Leos Carax's follow-up to his gobsmacking feature debut, Boy Meets Girl (1984), proved this enfant terrible was no one-hit wonder. Boy still meets girl, in the form of feral Denis Levant and gorgeous Juliette Binoche, but this sophomore outing's real romantic coupling is an artist swooning head over heels for his medium. Film noir fatalism nuzzles in a dark alley with a vaguely dystopian sci-fi vibe. Muranu-like silent vignettes in scratchy black and white give way to slapstick shaving-cream fights. After watching the former street performer Levant, bursting with romantic fervor, run down to the street and execute a cartwheel with Gene Kelly–worthy grace to "Modern Love," you will never think of the Bowie song the same way again. (Just ask Noah Baumbach, who paid explicit homage to the scene in Frances Ha.) This is film-drunkeness at its most inebriated.
Even more than the work of Carax's fellow Cinema du Look compadres, Mauvais Sang (translation: "bad blood") favors spectacle and stylistic excess over narrative coherence, sprinkling plot points about retrovirus epidemics, gangsters, heists and teenage heartbreak (what's up, baby-faced Julie Delpy?) over yowza set pieces like pixie dust. But Carax does not want to tell you a story. He wants to express, in the purest way he can, his infatuation with storytelling through images and genre conventions, performance and voyeurism, cinema and cinephilia. The man wants to realize his movie-addled dreams on a screen—and ends up succeeding beyond his wildest ones.
Follow David Fear on Twitter: @davidlfear
Release details
Rated:
No Rating
Duration:
116 mins
Cast and crew
Director:
Léos Carax
Screenwriter:
Léos Carax
Cast:
Serge Reggiani
Juliette Binoche
Hans Meyer
Julie Delpy
Carroll Brooks
Denis Lavant
Michel Piccoli
Hugo Pratt