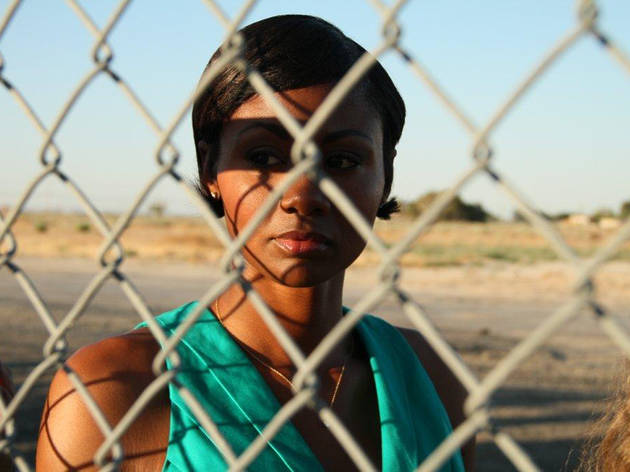 Those of us who head west to Sundance every year and still cling to old-school notions regarding independent cinema—that it can flourish as a forum for alternative viewpoints, that low production values and high-quality storytelling aren't mutually exclusive, that independent isn't just a label but also an ethos—often leave Park City experiencing a crisis of faith. But every so often, the festival midwifes a film that reminds us that a sense of discovery still exists on the margins of American moviemaking. Half Nelson, Compliance and Take Shelter are perfect examples; Ava DuVernay's extraordinary chronicle of a marriage interrupted is another.
Ruby (Corinealdi, a true find) is introduced as the equivalent of a penal-system widow, comforting her convict spouse (Hardwick) with the notion that this will all be over soon. Cut to four years later, and time—as well as the ensuing familial disappointments, financial burdens and false hopes—has taken its toll on both of them. A friendly bus driver (The Paperboy's Oyelowo) offers a second chance at happiness, but can Ruby let go of something that may be beyond repair? There's every reason to think that DuVernay's tale of a woman trying desperately to stand by her incarcerated man might fall prey to the cloying earnestness and clunky clichés that infect too many Amerindie dramas. But this character study's refusal to pander by sensationalizing its central social issue skirts such pitfalls with amazing grace; this is humanistic drama done right.
Follow David Fear on Twitter: @davidlfear
Release details
Rated:
R
Release date:
Friday October 12 2012
Duration:
101 mins
Cast and crew
Rating Breakdown
5 star:

1

4 star:

0

3 star:

0

2 star:

0

1 star:

0
Great movie - every aspect is fabulous especially the soundtrack!!! Thanks for the opportunity to watch great movie making!!!