Mother of George: movie review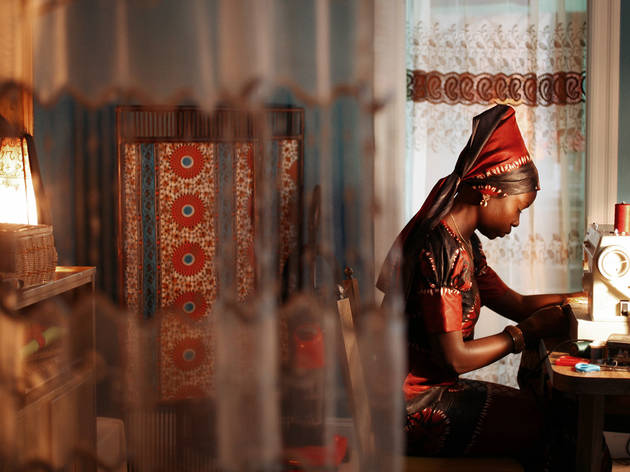 For those who think that Brooklyn is nothing but a land of trust-fund kids carousing for a grass-fed good time, let this second feature from filmmaker Andrew Dosunmu serve as a bracing corrective. Mere blocks (and yet a world) away from trendier environs, immigrants Adenike (The Walking Dead's Danai Gurira) and Ayodele (Isaach De Bankolé) have a traditional Nigerian wedding, pursuing a marriage that, to many Western eyes, would seem old-fashioned. Ayodele manages a restaurant with his brother, Biyi (Anthony Okungbowa); Adenike longs to work and establish her independence. But when she's unable to become pregnant, her mother-in-law (Bukky Ajayi) convinces Adenike to take extreme measures in order to produce a male heir—a decision that leaves our heroine ever more isolated and powerless.
Working from a script by playwright Darci Picoult, Dosunmu fashions a tale that's realistic, melodramatic and culturally specific (we spend as much time ogling colorfully patterned dresses as we do admiring Gurira's endlessly expressive face), yet unmistakably archetypal. All those sherbet-colored tableaux and slow-motion tracking shots initially seem to choke the story, but eventually the film's visual rhythm matches how Adenike and Ayodele are constrained by tradition. They merely want to be at peace with each other and their world. Nothing could feel more natural, or more impossible.
Follow Eric Hynes on Twitter: @eshynes
Release details
| | |
| --- | --- |
| Rated: | R |
| Duration: | 106 mins |
Cast and crew
Director:
Andrew Dosunmu
Cast:
Isaach De Bankolé
Danai Gurira
Anthony Okungbowa