Note by Note: The Making of Steinway L1037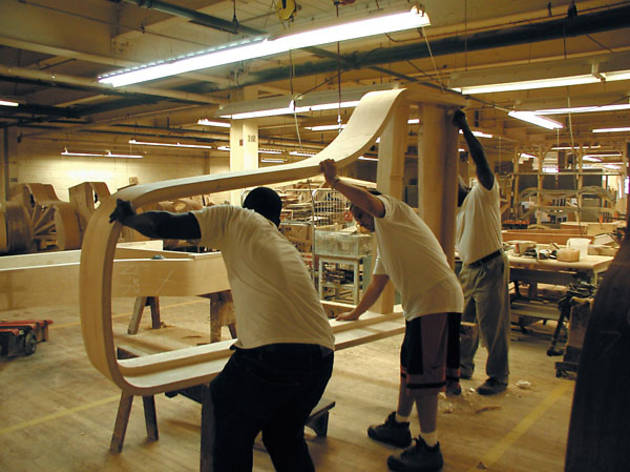 Break out the Queens pride—Astoria, to be specific—for this solidly satisfying, understated tribute to the hundreds of artisans who, down on Steinway Street, modestly produce the world's most revered pianos. Perhaps you'd assume such precision instruments, gorgeous works in themselves (even if the player ain't Beethoven), would emerge from spooky, gothic factories in Vienna or Paris. Nope.
Ben Niles's documentary adopts the simplest strategy imaginable, charting the painstaking construction of a single model over the course of a whole year of bending, shaving, drilling, testing and fine-tuning. (James Barron of The New York Times did a similar investigation in 2003 and 2004.) The result is one of those documentaries in which you find yourself rapt at a bit of cutting or craft, or giggling at perfectly serious job titles like "final tone inspector" or "bellyman."Other voices invade upon the local chorus: elegant pianists like Chinese prodigy Lang Lang and jazzbo Harry Connick Jr., who vouch for the product and fill the movie with impressive tinklings. But Note by Note is really about its sweatshirted nine-to-fivers, laughing over Dunkin' Donuts in the break room. In its own way, the doc feels essentially New York—unpretentious and direct. You never learn where the piano that materializes before our eyes is ultimately headed, but you envy that home. As for the workers, it's on to the next one.
Release details
Rated:
NR
Release date:
Wednesday November 7 2007
Duration:
81 mins
Cast and crew