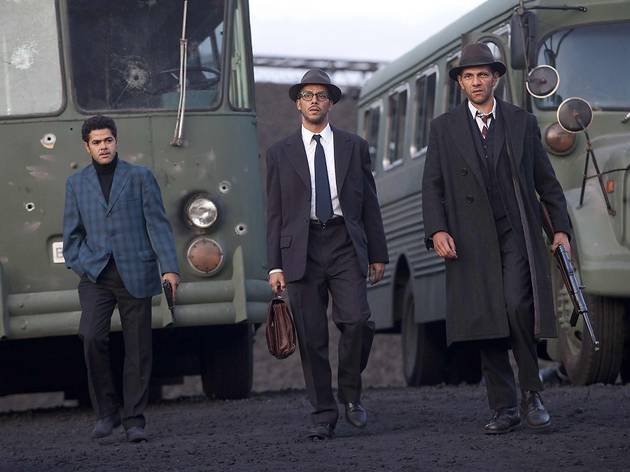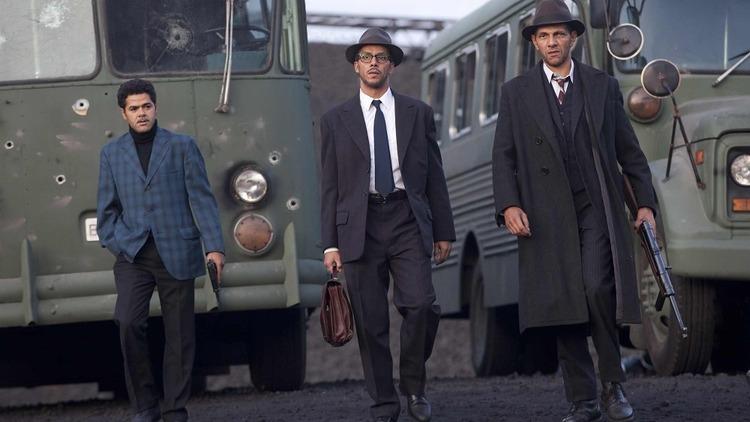 Reviewed at the 2010 Cannes Film Festival

Rachid Bouchareb's 'Outside the Law' ('Hors-La-Loi') is a fierce historical tale with Jean-Pierre Melville's 1969 resistance film 'Army of the Shadows' written all over it. Even more sweeping and provocative than his 2006 film 'Days of Glory', which honoured the contribution of North African troops to the liberation of France in 1944, Bouchareb's latest film is a fictionalisation of the origins and campaign of Algeria's National Liberation Front (FLN), the movement that waged a campaign of violence in France and Algeria in the run-up to the country's independence in 1962. It's a big and bold film and one whose reserved passion and stately style sweeps you along with it.

 The background of 'Outside the Law' may be historical - we move from 1925 to 1962 over the film's two-and-a-bit hours - but Bouchareb adopts a strident perspective by inventing the characters of three Algerian brothers, who we first meet as they're thrown off their land as children in the 1920s. We jump to May 1945, when on the same day as France was celebrating the end of war, a conflict broke out between police and protestors in the Algerian town of Sétif, leading thousands of deaths. Bouchareb's argument is that this was a colonial massacre - we watch as scores of men are gunned down in the streets – although this episode has caused the most amount of debate prior to film's Cannes screening, with some arguing that Bouchareb has laid the blame for deaths too squarely on the French authorities. Whether or not Bouchareb's emphasis is skewed, surely the point is that it was events such as these in Sétif that politicised young men who would later become armed underground fighters? If the perception was of a massacre rather than something more nuanced, that's a valid perspective for the film to take in describing the development of its characters.

Among the chaos at Sétif, we again meet Saïd (Jamel Debbouze), Messaoud (Roschdy Zem) and Abdelkader (Sami Bouajila), now adults and living in the town with their mother. Time moves on again and the family is fractured: Saïd moves to Paris with his mother, moving into a shanty town in Nanterre and earning a living on the shady streets of Pigalle; Abdelkader is arrested in Algeria and ends up in a French jail; and Messaoud goes off to fight for France in Indochina.

The film takes flight and fully enters Melville territory in the late 1950s, when we settle into a period when Abdelkader becomes a leader in the Paris branch of the FLN, Messaoud joins his brother in the resistance movement and the less political Saïd graduates from running prostitutes to running his own cabaret club and promoting boxing fights. It's the cold lack of glamour of Melville's 1969 film about the French resistance that Bouchareb successfully co-opts as Abdelkader becomes a steely underground operator, prepared to turn on other Algerians – and perhaps even his family – if it's for the good of the movement. The tone is sweeping and epic. The effect is to tie these brothers' experiences into the wider French-Algerian experience of men co-opted by colonialism but treated as an underclass both in Algeria and France and pushed to violent extremes at a time when traditional politics was failing them. 

Bouchareb's aim is to shed light on the individual passions, conflicts and backgrounds behind the collective action of the FLN and his invention of these three brothers offers a very successful way of encapsulating a variety of experience. In French political terms, Bouchareb is striving to reclaim the work of the FLN as a movement as honourable and as necessary as the wartime resistance, which is why his referencing of 'Army of the Shadows' is more than a stylistic choice: it's a plea for the Algerian experience to be seen in a similar context and for the FLN's agents to be acknowledged as facing personal choices just as tough and conflicted yet vital as anyone who fought in the resistance.

As a thriller and drama, it's a marked improvement on 'Days of Glory'. The performances are terrific (topped by Bouajila as Abdelkader) and the dialogue manages to encapsulate various debates without feeling preachy or false. It's an impressive achievement as an engaged entertainment and a powerful rallying cry for a nation to think more deeply about its colonial past and the ancestry of many of its citizens.

Cast and crew
Director:
Rachid Bouchareb
Screenwriter:
Rachid Bouchareb
Cast:
Assaad Bouab
Sabrina Seyvecou
Jamel Debbouze