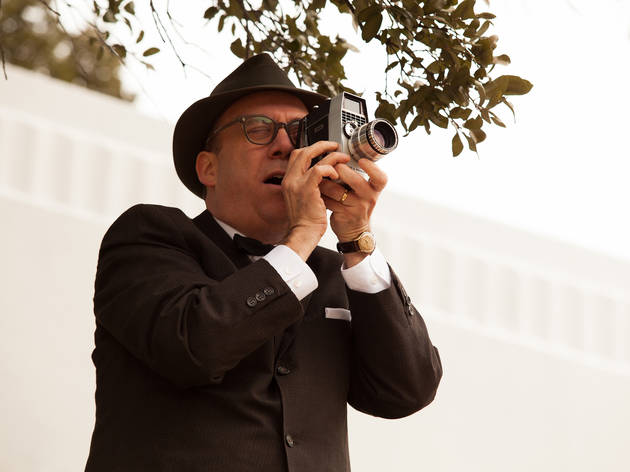 It's November 22, 1963, and several shots are fired from a book depository toward a motorcade. You know the rest: President of the United States John Fitzgerald Kennedy is dead, and a nation is thrown into turmoil. Writer-director Peter Landesman's solemnly determined docudrama focuses on the immediate aftermath of the assassination, casting its net wide to include appearances by everyone from lead Secret Service man Forrest Sorrels (Billy Bob Thornton) to kill-shot photographer Abraham Zapruder (Paul Giamatti).
The central setting is Parkland Hospital, where Kennedy was rushed after his date with destiny in Dealey Plaza. Former teen idol Zac Efron is the doctor who tends to the mortally wounded politician, while a bevy of famous and/or familiar faces—Marcia Gay Harden, Jackie Earle Haley, Mark Duplass and that guy from Ally McBeal, among others—wander around with their best grave countenances.
At certain points, Landesman aims for a sobering, Zero Dark Thirty–like examination of process. (How did the President's coffin get from Parkland to Air Force One, and what impromptu adjustments needed to be made along the way? Wonder no more!) At others, he goes for cheap, shattered-soul-of-a-country sentiment, as in almost every sequence involving Giamatti's jittery Zapruder. That's not even taking into account Jacki Weaver's hilariously exaggerated performance as lone gunman Lee Harvey Oswald's wackadoo mama; her scenes are squarely on the level of a Carol Burnett variety-show parody. The tone never stops waffling, and nothing truly revelatory ever emerges about those terrible few days in Texas. What we're left with is the Disney theme-park version of history—all waxworks and weepiness.
Follow Keith Uhlich on Twitter: @keithuhlich
Release details
| | |
| --- | --- |
| Rated: | PG-13 |
| Release date: | Friday October 4 2013 |
| Duration: | 94 mins |
Cast and crew
Director:
Peter Landesman
Screenwriter:
Peter Landesman
Cast:
Zac Efron
Paul Giamatti
Billy Bob Thornton
Marcia Gay Harden
Jackie Earle Haley
Mark Duplass
Gil Bellows