Rare Exports: A Christmas Tale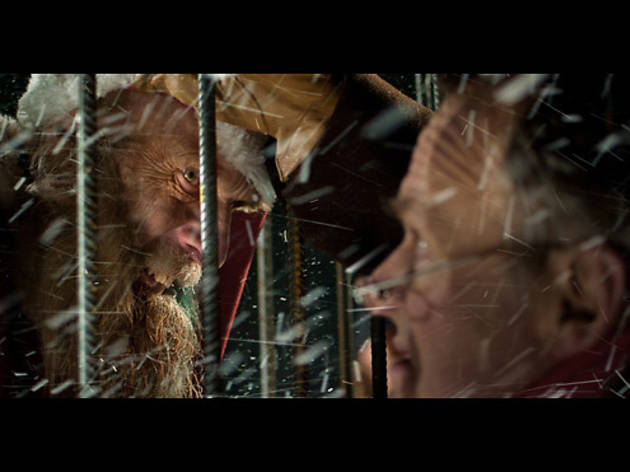 If the Christmas jollies are already feeling a bit too much (still a month to go), this dark Finnish horror-comedy should grinch you up nicely, even if it misses the upper echelons of Gremlins by a mile. We may be in the remote, snowy mountains of the arctic, but the vibe here is suburban and Spielbergian, as wide-eyed Pietari (Onni Tommila) spies on a secret American science dig. At the bottom of the icy hole: the real frozen Santa, whom, it's whispered, is far from the gift-gifter of yore but, rather, a reindeer-slaying monster. Shall we begin thawing?
Jalmari Helander, previously the maker of humorous shorts involving untamed Santas captured in the wild, steps into movie dimensions confidently, filling his widescreen with clever details. But his plot could use a mom or two (where did all these child protagonists come from?), and he never finds a real purpose for the small community he establishes. Some moments are so deliciously shivery---our heroes' breath condensing in the air like in John Carpenter's The Thing---that you wish the film were naughtier and less nice. A cult crowd might coalesce around this, but Bad Santa is safe.
Watch the trailer