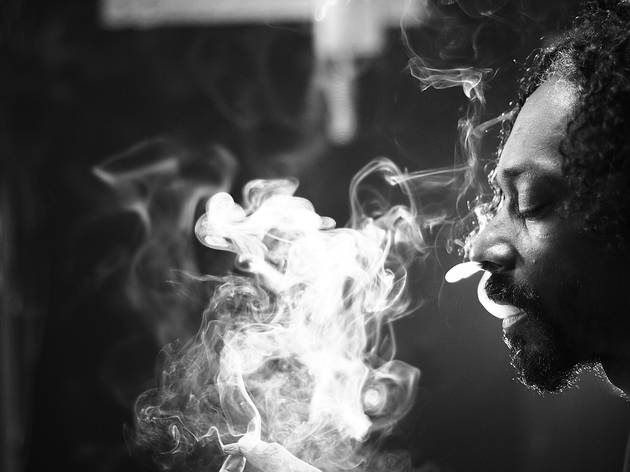 You don't have to be a hip-hop diehard to know that, with so much drama in the L.B.C., it's kinda hard being Snoop D-O-Double-G. Platinum records and pimp-celebrity status don't guarantee spiritual fulfillment, so it's easy to see why the Rastafari movement would be tempting to him, with its emphasis on peace, love and smoking several acres worth of herb. And believe us, as this documentary about the musician's 2012 trip to Jamaica and reinvention as a reggae artist named Snoop Lion demonstrates, the man can toke—on the beach, in the studio, with Bunny Wailer, up in the mountains, on a boat, with a goat, etc.
But while Vice magazine editor Andy Capper's profile makes a case for this being a genuinely personal evolution and not a cultural hijacking (all burnin', no lootin'), it doesn't go very deep about how or why this Lion ends up in Zion. A history of violence—from early gangbanging days to the Death Row Records era—is touched upon, as is the recent death of his friend Nate Dogg, but the question of how past flirtations with Farrakhan's Nation of Islam may (or may not) have contributed to Snoop's soul-searching is tellingly left alone. And though Capper captures a few truly intimate moments, like the star humbly participating in a Rasta ritual, the whole thing ends
up feeling like a superficial cross between a starstruck version of Vice's gonzo travelogues and a highly (ahem) stage-managed portrait of an artist in transition.
Follow David Fear on Twitter: @davidlfear
Release details
| | |
| --- | --- |
| Rated: | R |
| Release date: | Friday March 15 2013 |
| Duration: | 96 mins |