Return To Nuke 'Em High Volume 1: movie review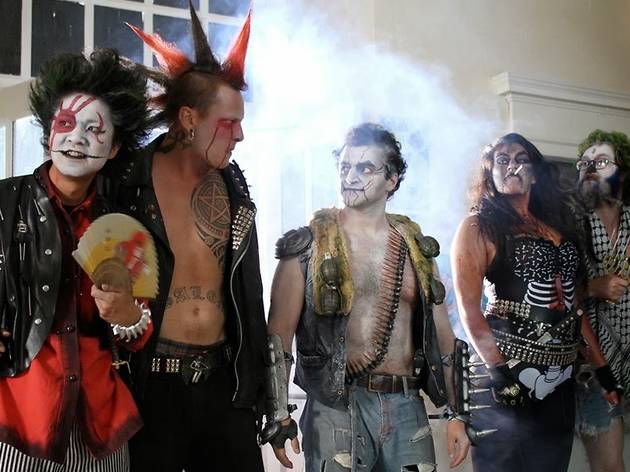 The films by the fine folks at Lloyd Kaufman's trashy Troma Entertainment require their own critical scale—consider this one half hilariously awful and half awfully hilarious. Even if it weren't a quasi-remake of 1986's anarchic Class of Nuke 'Em High, it would still feel borrowed and shoddy: Back is the cheesy green-goo spouting out of heads as students turn "cretin" from toxic food. There's also a fake educational film that instantly seems decades late to the retro-snark party.
As unlikely as it may sound, put in the plus column a whole lotta bad taste: shockingly inappropriate jokes about high-school shootings, Jerry Sandusky and George Zimmerman; a rampaging, radioactive penis that burrows into an unlucky character's chest cavity and eats his heart. (You know, that sort of thing.) The movie hinges on a lengthy lesbian sex scene between in-on-the-joke leads Asta Paredes and Catherine Corcoran; Blue Is the Warmest Color this ain't.
Follow Joshua Rothkopf on Twitter: @joshrothkopf
Release details
Rated:
N/R
Duration:
85 mins
Cast and crew
Director:
Lloyd Kaufman
Cast:
Asta Paredes
Clay von Carlowitz
Catherine Corcoran

Rating Breakdown
5 star:

1

4 star:

0

3 star:

0

2 star:

0

1 star:

0