Richard Serra: Thinking on Your Feet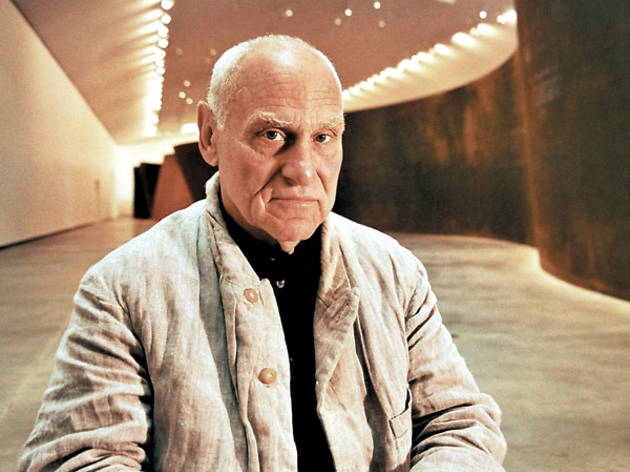 An imposing maker of imposing art, Richard Serra speaks with rat-a-tat certainty about the creation of his massive curved steel plates throughout Maria Anna Tappeiner's no-frills documentary. Artists can sometimes ramble on a bit, but Serra's process-centric comments are weirdly riveting. "We start with the void," he says, and you realize that his real subject is open space: the reshaping of the volume of a gallery and our movement through the tunnels his walls create. As the 40-ton plates for his Guggenheim Bilbao exhibit are fired in steel mills, trucked in the dead of night to loading docks and finally maneuvered into place to the millimeter, there's a giddy sense of bending monolithic industries to one's will.
Yet, as a kind of art-world Howard Roark, Serra has an opaqueness that's frustrating. This is some seriously masculine work; a touch of analysis wouldn't hurt. We learn, briefly, that Serra's parents were blue-collar San Francisco immigrants. Is he playing out their labors in the art world? Randomly (and with discordant inarticulateness), the doc touches on Serra's lefty politics; similarly, there's only a glimmer of the deep relationship he has with his tireless rigger, Ernst Fuchs. For some, the geek talk might be enough, but the artist himself remains fixedly behind his walls.
Release details
| | |
| --- | --- |
| Rated: | NR |
| Release date: | Friday August 22 2008 |
| Duration: | 93 mins |
Cast and crew
| | |
| --- | --- |
| Director: | Maria Anna Tappeiner |