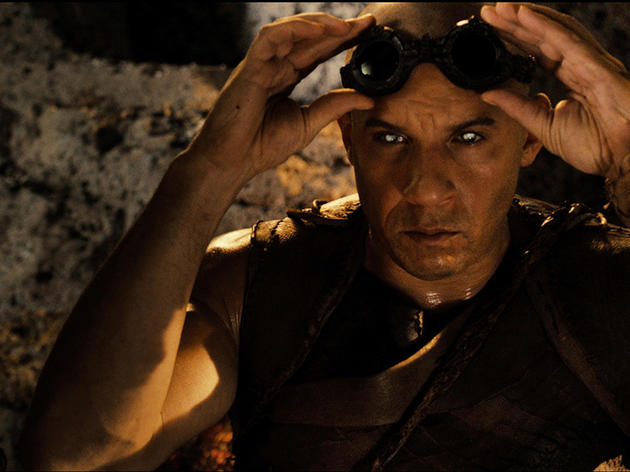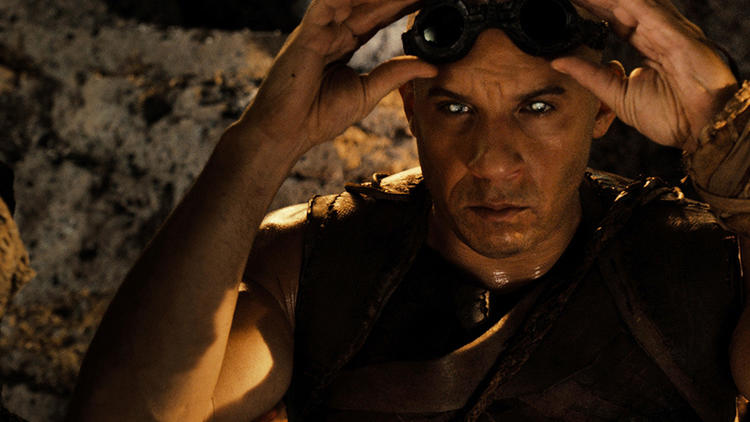 Time Out says
Richard B. Riddick (Vin Diesel) can't catch a break. When we last saw our predatory Furyan antihero in 2004's The Chronicles of Riddick, he'd accidentally assumed leadership of the Necromongers, alien beings out to convert the universe to their walking-dead religion. Monarchical rule doesn't really suit this basso-voiced loner, so he ends up betrayed and abandoned on a sunburnt planet, where two rival teams of bounty hunters ("mercs") are out for his head and vicious lizard creatures are plentiful.
First things first, though—namely a terrific, mostly dialogue-free 20-minute opening during which Riddick acclimates to his new surroundings. Finally, writer-director David Twohy manages a sustained sense of space-operatic poetry that eluded him in the bombastic Chronicles and the series's derivative first installment, Pitch Black (2000). Watching this see-in-the-dark muscleman brooding against gorgeous otherworldly vistas, all while crafting pointy homemade weapons and befriending a scene-stealing CGI canine (no joke), is a sci-fi aficionado's delight.
Once the film introduces the mercs, however, things settle into an all-too-familiar groove. Twohy replays the group-under-siege dynamics of Pitch Black, mostly upping the quotient of steroidal taunts and gore (there's an admittedly delightful gag involving a machete, a box and half a severed head). Battlestar Galactica's Katee Sackhoff fares best as the mannish gal of the group, while Jordi Mollà's obsessive psycho annoys with every archly macho line reading ("This sucks ass and swallows!"). Riddick gets pushed to the periphery for so long that it's a relief when he and the mercs team up for a wondrously frenzied climax featuring toothy alien beasties, subwoofer-shattering thunderclaps and a mountainside spiritual epiphany that would make Moses's jaw drop. Give Twohy credit; he nearly succeeds in turning Diesel's franchisable action figure into a mythical Siegfried.
Follow Keith Uhlich on Twitter: @keithuhlich
Details
Release details
Rated:
R
Release date:
Friday September 6 2013
Duration:
118 mins
Cast and crew
Director:
David Twohy
Screenwriter:
David Twohy
Cast:
Vin Diesel
Katee Sackhoff
Karl Urban
Jordi Mollà