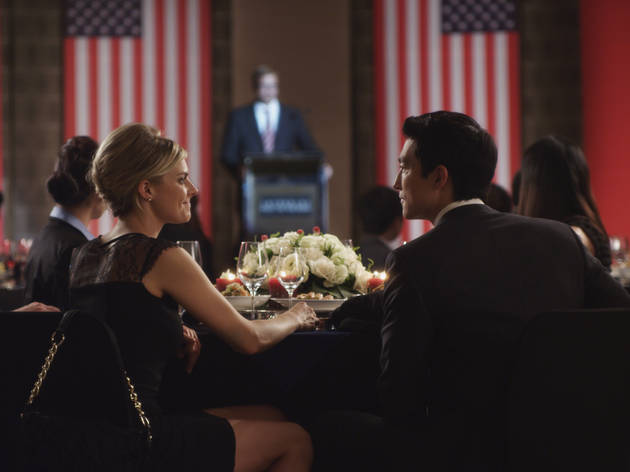 Hard-nosed Chinese-American lawyer Sam Chao (X-Men Origins: Wolverine's Daniel Henney) gets shipped off to Shanghai by his firm and learns to lighten up as he embraces Sino-American relations. He samples the local cuisine, discovers the truth about intellectual property thieves (they're actually not so bad!), romances another relocated American (Eliza Coupe), and pals around with ex pats Bill Paxton and Alan Ruck ("Ever since relocating to Shanghai, I've just fallen in love with the culture!" Ruck marvels as he puts down his Chinese calligraphy pen). Through it all, Henney is an appealing screen presence, but he's trapped in a movie that puts regurgitated sitcom shtick and regional economic boosterism ahead of character and humor.
Follow Matt Singer on Twitter: @mattsinger
Rating Breakdown
5 star:

0

4 star:

1

3 star:

0

2 star:

0

1 star:

0
so, it seems like the reviewer does NOT like any Asian American actor in a film made in Asia. and probably did not watch the whole film because each review only lasts a couple of sentences.. First Supercapitalist, and now Shanghai Calling.. I've lived 3 years in Shanghai (Shanghai Calling) and 4 years in Hong Kong (Supercapitalist) and both stories ring true. Get a grip... glad that nobody reads Time Out to get movie watching advice these days..