Some Girl(s): movie review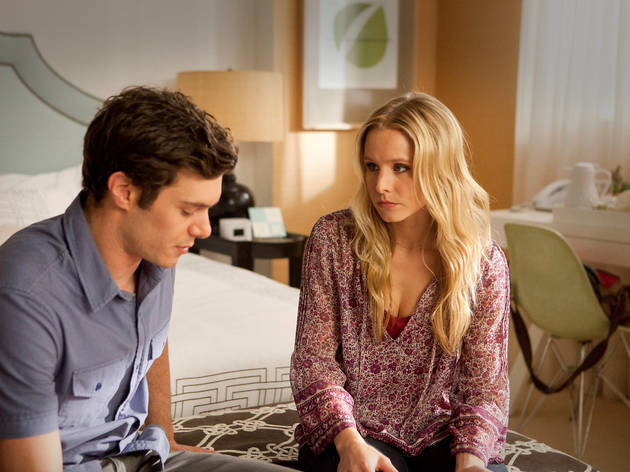 Prospective viewers don't need to know that the unnamed magazine scribe (Adam Brody) at the center of this satirical roundelay was created by Neil LaBute in order to recognize him as one of the writer-director's protagonists; the all-consuming narcissism, emotional neediness and overall piggishness immediately identify him as a typical LaBute male. They won't need to have read or seen the 2006 play—in which said d-bag goes on a cross-country tour looking up old girlfriends—to know that he's more of an example of the evil that men, specifically, do than a flesh-and-blood character. And they can probably guess that these various exes will not only exhbit the barbed-wire wit one associates with the playwright's work but may end up being little more than reductive types, i.e., the resentful older woman (Emily Watson), the resentful younger woman (Zoe Kazan) and the resentful blond bombshell (Kristen Bell).
What folks should know is that filmmaker Daisy von Scherler Mayer (Party Girl) does the best she can with LaBute's stagy screenplay of his own work; that only a few of the female actors here can make the biting back-and-forth with a blank slate like Brody sing (and sting); and that if you've seen any of the playwright's previous forays into XY-ugliness, you can probably skip this one and still sleep soundly at night.
Follow David Fear on Twitter: @davidlfear