Soundtrack for a Revolution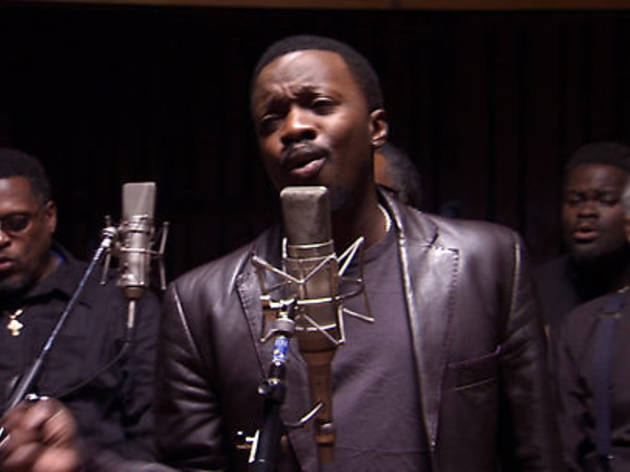 Movements need anthems, and the fight for civil rights in the '50s and '60s had some amazing ones: "We Shall Overcome," "Eyes on the Prize," "Ain't Gonna Let Nobody Turn Me Around." These songs gave everyday men and women the power to stand up and the fortitude to not stand down. You can credit Bill Guttentag and Dan Sturman's documentary for reminding us about just what these freedom fighters had to endure: public humiliations, police brutality and constant threats of physical violence. Even if you've seen this footage of the sit-ins at Southern diners, the Selma-to-Montgomery marches and Martin Luther King Jr.'s funeral before, you can't help but be moved to your core. For anyone who is either ignorant of or has simply forgotten the extent to which broken bones and unbowed heads paved the way for the Obama Age, it's a much-needed history lesson.
But only the revolution itself gets the necessary rigorous attention; the actual soundtrack, ostensibly the focus, is treated like a footnote. Songs are mentioned and praised by talking heads, lyrics are presented as graphic text, then they're summarily dismissed; any deeper notions about the who, where and why behind these gospel and folk tunes are largely left on the cutting-room floor. And far be it from us to pass up seeing the Roots or John Legend perform, but the idea that watching today's performers interpret inspiring standards can camouflage lazy musicology is, frankly, misguided at best.
Release details
| | |
| --- | --- |
| Rated: | NR |
| Release date: | Friday January 22 2010 |
| Duration: | 82 mins |
Cast and crew
| | |
| --- | --- |
| Director: | Bill Guttentag, Dan Sturman |