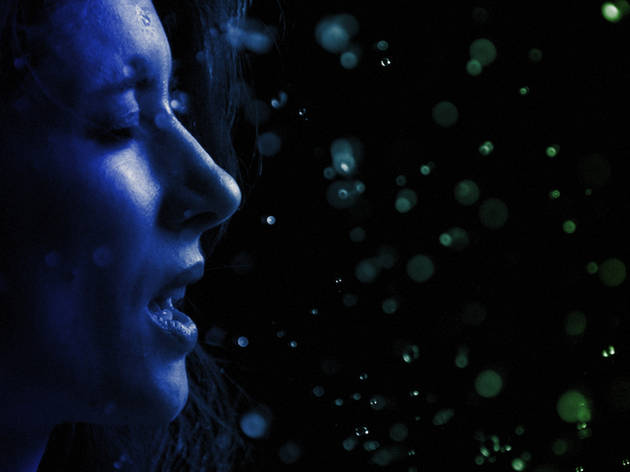 Only slow students of horror (or the alphabet) will come away from this disappointing omnibus project with anything worth mentioning—to call it a mixed bag would be like savoring a wrapped gumball in a grocery's haul of rancid produce. Tripping down the letters, more than two dozen international directors do their best to shock in five-minute segments; blessedly, we're never that far from a palate cleanse.
But why is a lack of cleverness so thoroughly global? Of the contributors, the Japanese show the greatest flair for weirdness: Noboru Iguchi's "F Is for Fart" is a malodorous romance, while "Z Is for Zetsumetsu" (directed by Tokyo Gore Police's Yoshihiro Nishimura) boasts the most transgressive image of the whole movie: a gyrating, well-endowed woman—one of her naked breasts bearing the image of a jet, the other the World Trade Center.
Mainly, though, these chapters dull with tiresome bloodletting and winks to a nonexistent sense of irony: Making a short film itself becomes the subject in the cutesy "Q Is for Quack." Elsewhere, a body-conscious woman gruesomely cuts herself down to size in "X Is for XXL." Only Hélène Cattet and Bruno Forzani, directors of 2009's stylish Amer, emerge intact with "O Is for Orgasm," a surging montage of fluid colors and moans. That's your wrapped gumball.
Follow Joshua Rothkopf on Twitter: @joshrothkopf
Cast and crew
Director:
Kaare Andrews, Angela Bettis
Cast:
Ingrid Bolsø Berdal
Iván González
Kyra Zagorsky