The Act of Killing: movie review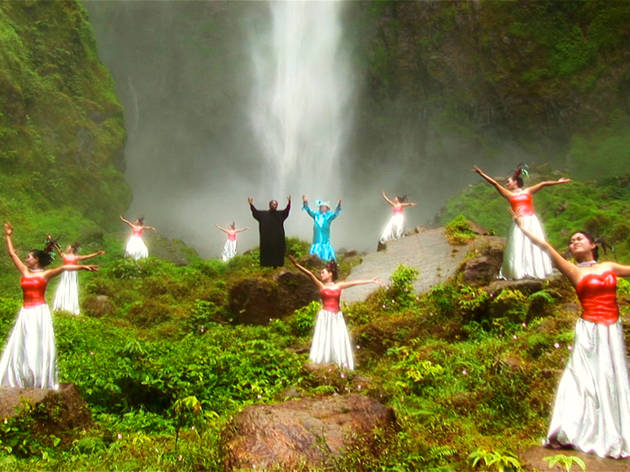 Anwar Congo was one of the preeminent executioners during the Indonesian killings of 1965–1966, in which more than half a million suspected communists were exterminated. Today he leads a mostly charmed life in a militaristic country that still hasn't come to terms with this terrible genocide. Joshua Oppenheimer's disquieting documentary takes the opposite tack of most human-rights nonfiction, giving the spotlight fully to the oppressors. But the filmmaker doesn't only let his subjects talk; he allows them to show their perspectives on this terrible event via self-directed cinematic reenactments.
Anwar and his colleagues have a fluent knowledge of certain genres—American gangster epics and Elvis Presley movies top the list—so their imitations take on a bizarre mix of macho posturing and spectacular!-spectacular! camp. It's a true horror show that traffics in questionable grotesquerie at times (there's a kitschy musical number that imagines several of the victims thanking these persecutors for killing them), to the point that the movie risks coming off like a tsk-tsking compendium of Third World clichés. Fortunately, Oppenheimer keeps the film focused on the highly complicated Anwar—a charismatic devil if ever there was one—observing as this strange reckoning with the past slowly breaks down his defenses. The emotional places this troubling movie takes him to are rewardingly primal and potent, forcing both subject and viewer to wrestle with internal demons.
Follow Keith Uhlich on Twitter: @keithuhlich
Cast and crew
| | |
| --- | --- |
| Director: | Joshua Oppenheimer |