The Best Man Holiday: movie review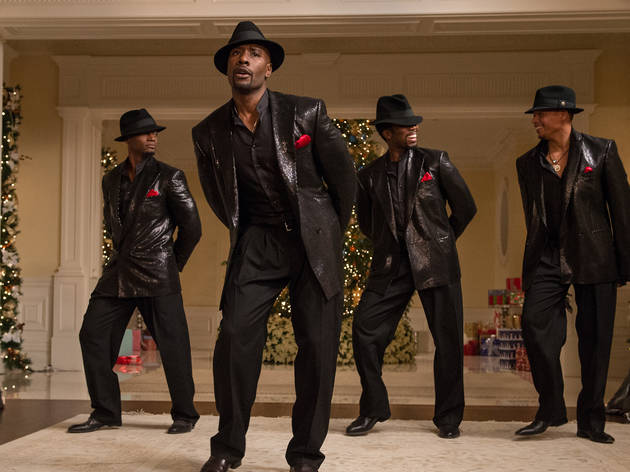 It's 14 years later, and The Best Man's ensemble have largely realized their ambitions: Lance (Morris Chestnut) is a star running back closing in on the NFL's rushing record; Jordan (Nia Long) is a cable-news producer; Quentin (Terrence Howard) is a marketing consultant who gets paid to tell white people what black people want, and screws anything he can lay hands on. Harper (Taye Diggs), meanwhile, is still struggling to equal the success of his first novel, and his wife, Robin (Sanaa Lathan), is near term after a series of miscarriages. Christmas, as it is wont to do, brings everybody back together.
There's something strangely subversive to this awkwardly titled sequel, as if writer-director Malcolm D. Lee is trying to stake an African-American claim on every dumb melodramatic cliché in a single movie. That thing where friends get together after years apart and long-buried tensions rise to the surface? That's ours now. The bit where incriminating documents spill out of an upended bag? Don't care if it doesn't make sense in the iPad era—we're using it anyway. Lee manages the cross currents of their many relationships more artfully than the first time out, but the more profound change is how much his actors, and his skills in managing them, have grown. The script's sporadic silliness makes every plot turn questionable; how the talent deftly negotiates such goofiness makes the film near-impossible to resist.
Follow Sam Adams on Twitter: @SamuelAAdams
Release details
Rated:
R
Release date:
Friday November 15 2013
Duration:
122 mins
Cast and crew
Director:
Malcolm D. Lee
Cast:
Morris Chestnut
Taye Diggs
Nia Long
Terrence Howard
Sanaa Lathan
Harold Perrineau
Regina Hall
Melissa De Sousa