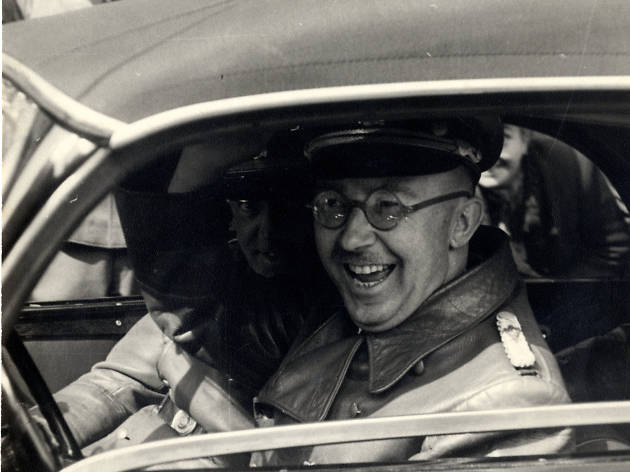 Irony alert: There's nothing decent about the main subject of Vanessa Lapa's highly upsetting documentary—unsurprising considering he's Heinrich Himmler, one of the Nazi regime's unapologetic architects. Now we're able to have a deeper look at his heinousness: The film is comprised only of stock footage and photographs from the era, a few date-demarcating intertitles and a voiceover of performers reading newly discovered letters and diary entries written by Himmler and his immediate family.
It's a fascinating epistolary narrative, mainly for the ways it brings us closer to a monstrously deluded mind. Himmler's hatred of Jews and others he deemed inferior was seeded from an early age, though his ferocious hate speech gave even his supportive parents pause later in their life. Not so Himmler himself, who could write to his beloved daughter Gudrun about the importance of being a decent human being, all while overseeing the construction and maintenance of the SS death camps, among many other atrocities.
Apart from the devastating material itself, some of Lapa's aesthetic choices are extremely off-putting. Following the lead of many nonfiction features nowadays, she adds sound effects to silent archival footage (dogs barking, footsteps on pavement, gunshots to the head), which feels like a desecration of imagery that should be presented in as unaltered a state as possible. History shouldn't be slicked up with Dolby, especially when, as here, it's so enlightening of the depths to which the human soul can sink.
Follow Keith Uhlich on Twitter: @keithuhlich
Release details
Rated:
N/R
Release date:
Wednesday October 1 2014
Duration:
94 mins
Cast and crew
Director:
Vanessa Lapa
Screenwriter:
Vanessa Lapa, Ori Weisbrod