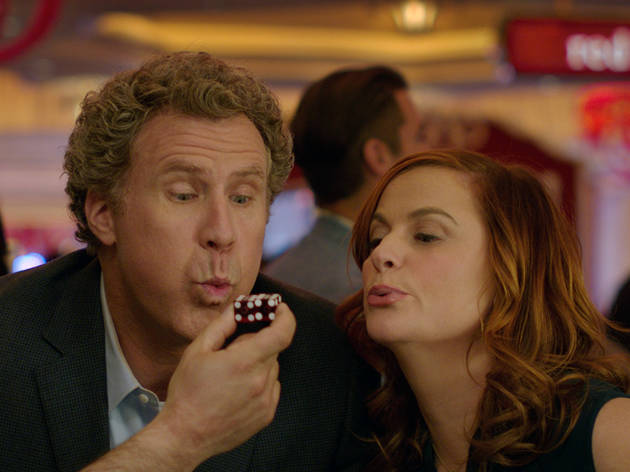 Time Out says
Will Ferrell and Amy Poehler open an underground casino in this witless, laughs-free comedy.
The house always wins? One thing's for certain—if you pay to see this lazy waste of time and talent, you'll be the loser. As a comedy, it may have worked on paper: Will Ferrell and Amy Poehler play the struggling parents of a perky, sure-to-succeed daughter. Trouble is, they can't afford to send her to college. Enter their gambling-addicted buddy Frank (Jason Mantzoukas) with a harebrained scheme to turn his house into an underground casino.
In practice, though, there's nothing here that works. The script by Neighbors writers Andrew Jay Cohen and Brendan O'Brien is practically non-existent, perhaps director Cohen was hoping Ferrell and Poehler would sprinkle a little of their improv magic and bring it to life. But both performers seem totally disengaged, zombie-ing through their parts as though they'd rather be anywhere else (and fair enough). Jeremy Renner is unexpectedly funny in his fleeting cameo as a ruthless mob boss, but if stone-face Renner's the liveliest thing in your movie, you've got problems.
Details
Release details
Rated:
R
Release date:
Friday June 30 2017
Duration:
88 mins
Cast and crew
Director:
Andrew Jay Cohen
Screenwriter:
Andrew Jay Cohen, Brendan O'Brien
Cast:
Will Ferrell
Amy Poehler
Jason Mantzoukas

Users say