The Inevitable Defeat of Mister and Pete: movie review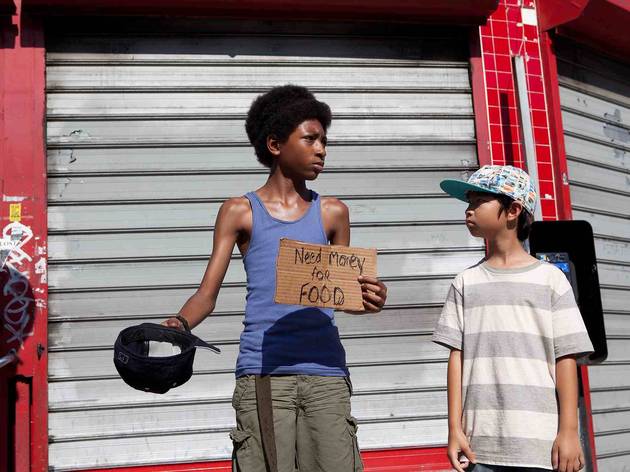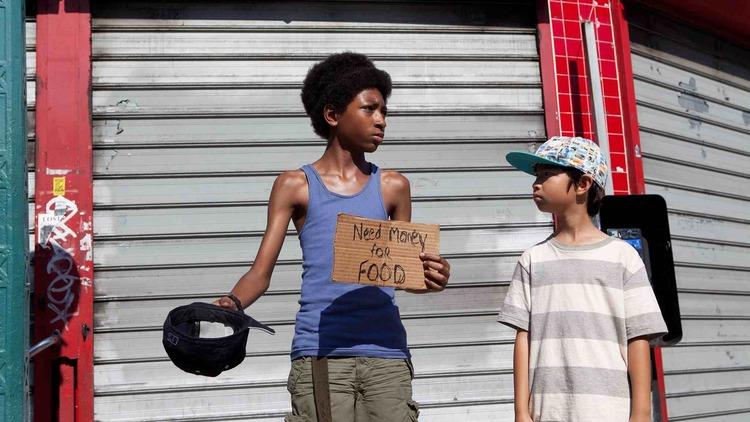 With his drug-addict mom (Jennifer Hudson) in lockup, aspiring child actor Mister (Skylan Brooks) spends a summer steering between the Scylla of housing-project thugs and the Charybdis of child protective services, all while caring for his younger and more fragile friend, Pete (Ethan Dizon). The former is a tough kid, hardened by circumstance and his surroundings, and Brooks's unsentimental performance never begs for the movie's sympathy. (Mister's audition monologue is Steve Buscemi's parking-garage rant from Fargo.) But the movie shows no such restraint, steering its preteen protagonists through a series of terrifying heartbreaks while populating its cast with more guest stars—Jordin Sparks! Anthony Mackie! Jeffrey Wright!—than a Love Boat episode.
Like its title, Inevitable Defeat is simultaneously gritty and overstuffed, feeling more like the product of first-time screenwriter Michael Starrbury than veteran director George Tillman Jr., though that's not always for the worse. Where the filmmaker's hip-hop biopic, Notorious, mythologized Biggie's ascent from the Brooklyn projects, this melodrama frames its hopes in more modest terms: survival first, a maternal reunion second. The movie can't seem to settle on a consistent style or rhythm but still gets to you, even if it displays the subtlety of a truck going through a wall.
Follow Sam Adams on Twitter: @SamuelAAdams
Release details
Rated:
R
Release date:
Friday October 11 2013
Duration:
108 mins
Cast and crew
Director:
George Tillman Jr
Cast:
Anthony Mackie
Jeffrey Wright
Adewale Akinnuoye-Agbaje
Skylan Brooks
Jordin Sparks
Jennifer Hudson
Ethan Dizon