The Monastery: Mr. Vig and the Nun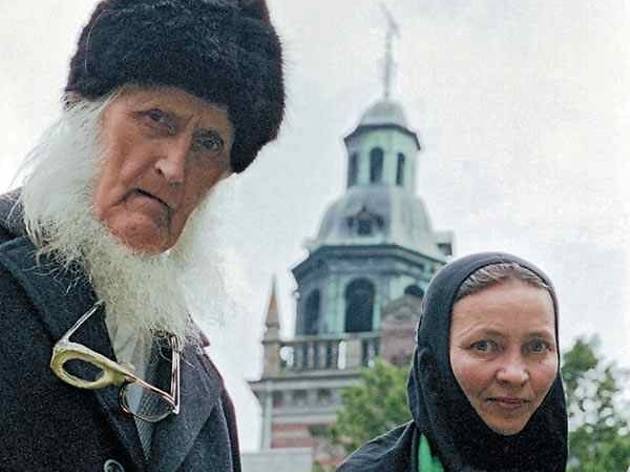 It sounds like a sitcom: Mr. Vig, an 82-year-old bachelor, decides to turn his run-down Danish castle into a Russian Orthodox monastery. Church bureaucrats dispatch the formidable Sister Ambrosija to check the place out; she demands an immediate (and expensive) renovation. He thinks it's nothing that a better attitude can't fix. Will the cantankerous Dane and the spiky gal in the habit drive each other crazy, or become the best of friends? And what's up with the wacky neighbor who grows cannabis in the back?
Filmmaker Pernille Rose Grønkjær should be counting her blessings for having found two true-life characters who could put fictional counterparts to shame. With his long, harsh features and a wiry white beard sprouting from his jaw, Vig looks as if he's just strolled out of a Dreyer film; as for Ambrosija, this steely sister might eat Deborah Kerr for breakfast and spit out the bones. Watching the odd couple butt heads is compelling, though without a bigger picture, the juxtaposition of bickering and pretty, natural vistas begins to wear thin. You can't blame Grønkjær for being enamored of her subjects, but it's odd that a documentary about the faithful ultimately feels like a spiritual tourist attraction.
Release details
Rated:
NR
Duration:
84 mins
Cast and crew
Director:
Pernille Rose Grønkjær