The Smurfs 2: movie review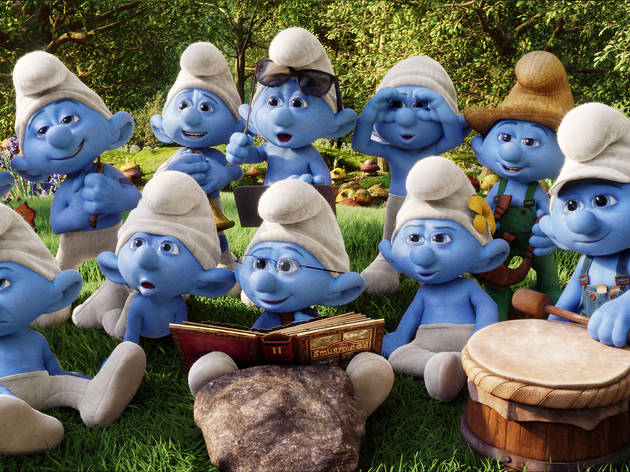 The first big-screen Smurfs movie was a harmless Saturday-morning romp that earnestly catered to the youngest crowds. For the sequel, director Raja Gosnell sticks to the formula: Smurfette (voiced by Katy Perry) is again kidnapped by the Great Gargamel (Hank Azaria), this time taken to Paris, where the sorcerer has become a world-renowned magician. Lost in the jump across the Atlantic is the original's New York charm: The rest of the Smurfs venture off to save their blond sister; married couple Patrick (Neil Patrick Harris) and Grace (Jayma Mays) tag along for human support; and Gosnell finds a surprising balance between the wacky and the heartfelt.
The Smurfs 2 is lively but routine, with a spotlight on the movie's latest additions: Vexy (Christina Ricci) and Hackus (J.B. Smoove), Gargamel's pair of artificial underlings, who take Smurfette under their wings for airborne joyrides through the towers of Notre Dame. Gosnell treats it like a Smurfified version of Avatar, but the antics wear thin and sideline the movie's real joy, Azaria's live-action cartoonery. Patient Adult Smurfs will be checking their watches as Excitable Child Smurfs lose themselves in the high jinks.
Follow Matt Patches on Twitter: @misterpatches
Release details
Rated:
PG
Release date:
Wednesday July 31 2013
Duration:
0 mins
Cast and crew
Director:
Raja Gosnell
Cast:
Hank Azaria
Neil Patrick Harris
Jayma Mays