The State: The Complete Series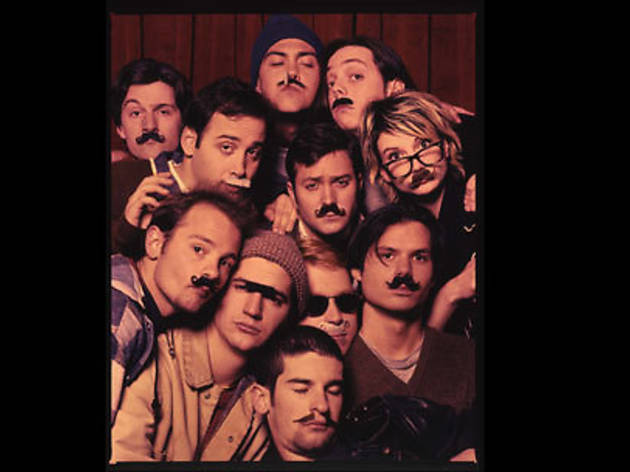 James Dean, the Fonz, Marty McFly—every epoch has an icon who encapsulates the antagonistic coolness of its youth, who spits in the face of adulthood while effortlessly spouting hip slang. For those of us who grew up in the '90s, that voice was The State's Doug, the Gen X slacker whose dad was simply too cool to rebel against. MTV's first foray into sketch comedy ran just two years, but influenced a generation with its screwball antics and subversive humor. Michael Ian Black, Michael Showalter and David Wain all made their names here, and most of the cast is still around, whether on TV's Reno 911!, the new Michael & Michael Have Issues or elsewhere.
It seemed Doug was "outta heeeeeere" when the final episode ran in 1995, despite the beginnings of what turned into a full-fledged cult following. (MTV's decline can be charted from this point.) But after years of being mothballed in grainy reruns on YouTube, Doug (Showalter), Medium-Head Boy (Wain), Louie (he of "I wanna dip my balls in it!" infamy, as portrayed by Ken Marino) and the rest have returned on DVD.
The five-disc set includes all 24 episodes, with commentary from the 11 original cast members. The image of velour-wearing '70s funksters Barry and Lavon (Thomas Lennon and Michael Ian Black) rubbing their asses in $240 worth of pudding hasn't lost its luster, but it's the collection's forgotten gems (Lincoln as a drug-using womanizer?) that make watching these skits such an enjoyable trip back to the Reality Bites era. The bonus disc isn't exactly a treasure trove of previously unseen footage, but it's nice to dip your balls in some of the unaired skits, and also see the State gang talking with a less-gray Jon Stewart.—Drew Toal