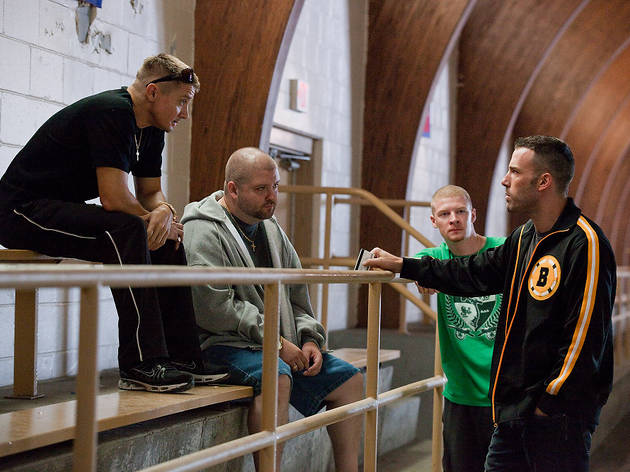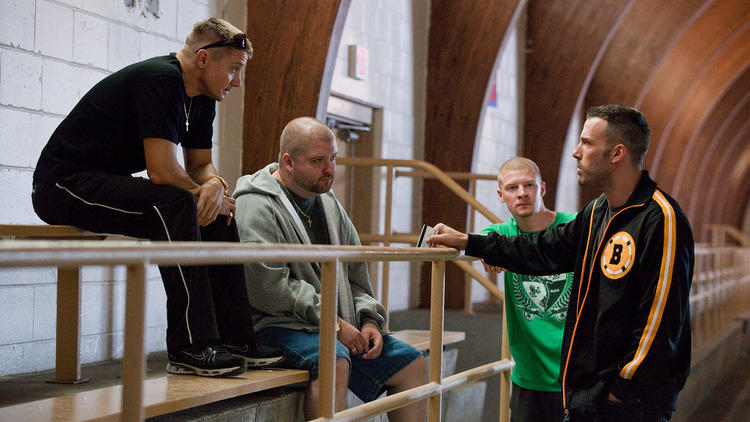 As a director, Ben Affleck is more of a grafter than a dreamer. The same could be said of his writing. Hell, why don't we throw his acting in there as well? Brushing aside the light alt-indie trappings of his well liked directorial debut, 'Gone Baby Gone', this new soulful shoot-em-up, 'The Town', plays it straighter than a pool cue, offering the sort of solid, proficiently written cops 'n' robbers yarn that is the stuff of a thousand 'Bluffer's Guide to Moviemaking' tomes.

The title refers to Boston's Charlestown, a deprived community which – according to the film's opening legend – nurtures the most carjackers and bank robbers in the entire United States. Yet, Affleck is less interested in making any connections between poverty and crime than he is in introducing us to his core band of muscle-bound, crew-cutted outlaws as they dash through the streets with automatic weapons and take down banks and armoured cars wearing a host of peculiar face-masks.  

'I watch a lot of TV – "CSI", "CSI: Miami", "CSI: New York"…"Bones".' These are the telling words of Affleck's hot-shit bank heist maestro Doug MacRay, spoken to sultry philanthropic beauty and bank manager Claire (Rebecca Hall) during a date. This is after Doug has just instigated a masked shake-down of her workplace and decided to get close to her to make sure she doesn't hold any information on him. Along with films like 'Carlito's Way', 'The Departed' and a lot of early Michael Mann, you feel that Affleck has been watching a lot of TV too. 'The Wire' is his most obvious reference, especially in the way Affleck paints small-town crime as a family matter and shows us the noble sides of the bad guys and the ignoble sides of the good guys – but without apologising for either.

The film follows the genre rule book line by line, detail by detail. Doug hopes that his One Last Job (pinching the concession stand haul from the Boston Red Sox's home ground) will be his ticket out of the ghetto and that he'll be able to live out his days in Miami with Claire by his side. But John Hamm's FBI investigator is closing in on him and Doug's trigger-happy partner, Jem (Jeremy Renner, shifting back in to mad-eyed 'Hurt Locker' mode again, and all the better for it) has something of a deathwish.

It's hard to fault 'The Town' as a slice of robust craftmanship. But it's a movie that has little to distinguish it from a very  large collection of similar tales.
Release details
| | |
| --- | --- |
| Rated: | R |
| Release date: | Friday September 17 2010 |
| Duration: | 124 mins |
Cast and crew
Director:
Ben Affleck
Cast:
Jon Hamm
Jeremy Renner
Blake Lively
Ben Affleck
Rebecca Hall