The Universe of Keith Haring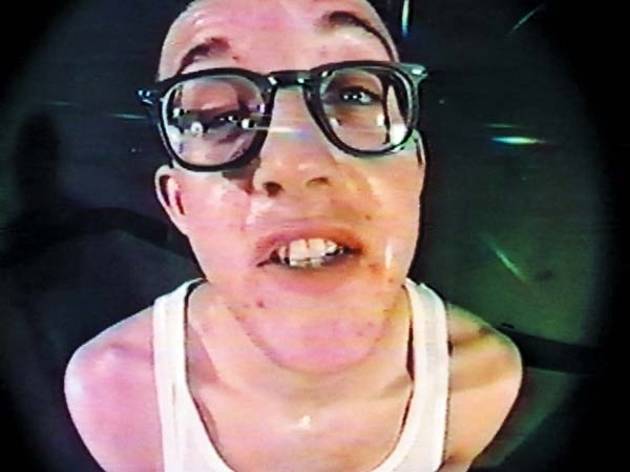 The biggest populist of the go-go '80s art scene, the extremely amiable supergay Keith Haring loved children and wanted to flaunt the fact, as he says in an interview, that he was "interested in dicks." Both passions informed his cartoon aesthetic, in which radiant babies, barking dogs, dancing figures and multischlonged horny humans proliferated on subway chalk drawings, murals, buttons and T-shirts. In her serviceable hagiography of the artist, Christina Clausen offers a profile as quickly and easily consumed as any of the bright, plastic merchandise at the Pop Shop.
As Clausen traces Haring's early arc of ditching Kutztown, Pennsylvania, for Pittsburgh and later New York and SVA, she assembles some touching testimony from his family, particularly his insightful youngest sister, Kristen. But other than Bill T. Jones's passing remark that it was difficult to engage Haring in an adult conversation about relationships, not one talking head has anything less than kind to say about Saint Keith, whose work had its share of vehement detractors. When Junior Vasquez (né Donald Mattern in Lancaster, PA) recalls, "Keith always told me he never felt white inside," the provocative statement is never fully explored, quickly segueing to scenes at the Paradise Garage. Haring's art may be simple, but an homage to him needn't be.
Release details
Rated:
NR
Release date:
Friday October 24 2008
Duration:
90 mins
Cast and crew
Director:
Christina Clausen