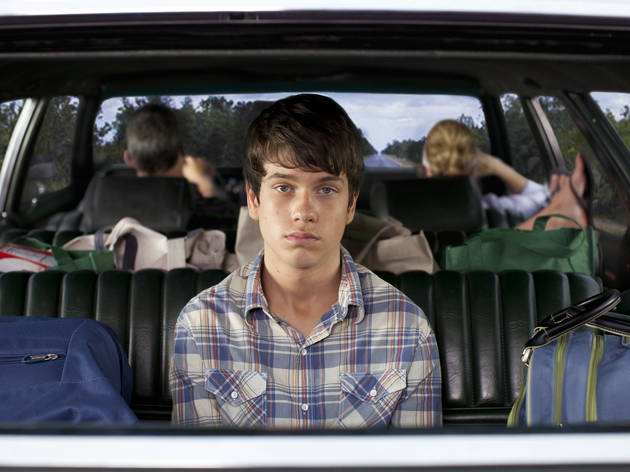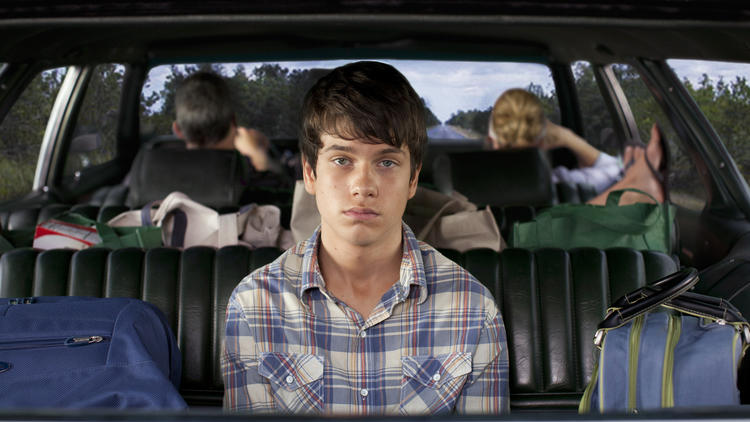 Most screen teenagers come across like either fumbling nerd caricatures or miniature Fonzies; with his pale skin and sloped shoulders, the young hero of Nat Faxon and Jim Rash's summertime dramedy resembles nothing so much as a mollusk without a shell. Stranded at a beach house with his frazzled mom (Toni Collette) and prospective stepdad (Steve Carell), Duncan (Liam James) is so uncomfortable in his own skin that it's often hard to look at him. Even by adolescence-is-hell standards, this poor sap is the embodiment of how ugly the so-called wonder years can be for some—a painful notion that's as close as Faxon and Rash's directorial debut comes to evoking an emotional response that hasn't been sifted through dozens of nigh-identical films.
Naturally, there's also a mentor figure—in this case, the local water-park manager (Sam Rockwell)—whose bravado masks deeper disappointments with life; a cute girl next door (AnnaSophia Robb) who inexplicably takes a shine to our gawky hero; and a gaggle of grown-ups who make adulthood seem like something to be avoided at all costs. The film at least avoids a tidy "…and that was the summer that changed my life" wrap-up, but when what comes before the end credits feels so prefab, you might as well throw in a cribbed happy ending.
Follow Sam Adams on Twitter: @SamuelAAdams
Cast and crew
Director:
Nat Faxon, Jim Rash
Screenwriter:
Nat Faxon, Jim Rash
Cast:
AnnaSophia Robb
Sam Rockwell
Steve Carell
Toni Collette
Liam James

Average User Rating
3.5 / 5
Rating Breakdown
5 star:

1

4 star:

0

3 star:

0

2 star:

1

1 star:

0
Duncan (Liam James) is one of those 14yrs old who does not say much, is always the outsider and just puts up with his mum's (Collete) new condescending boyfriend (Carell). Only when he gets a summerjob and finds a new adult friend (Rockwell), he starts to flourish. The film tries to find the balance between comedy and drama and does not always hit the mark in the beginning, but the acting is fine and the experience of the sulky teenager has come out from an observant writer. Too bad that the girls, only a few years older, are portrayed as so confident with their sexually, because, hey, girls never feel awkward in their teenage years! Worthwhile film, but does not necessarily need to be seen in the cinema.
Five stars. Beautifully written and acted!