The Year and the Vineyard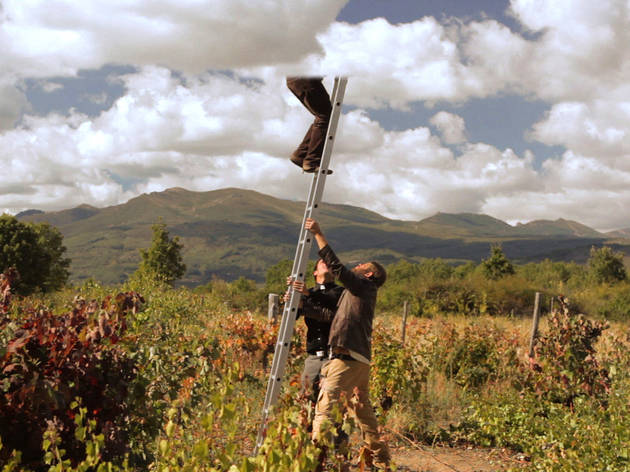 When a rickety ladder transports a character to another dimension in this short and silly time-travel farce, the climax of Joey's dreadful spaceship play in 'Friends' ('Tell your great-great-granddaughter to look me up – 'cause baby, I'm gonna want to meet her') comes uncomfortably to mind. Nothing so idiotic happens in this amiably zero-budget affair from British-Spanish filmmaker Jonathan Cenzual Burley – an unlikely fusion of vintner lore, Spanish Civil War drama and wacky magical realism. But neither does anything quite as funny.
In 1937, Sicilian soldier Andrea (Andrea Calebrese) is on his way to war when he slips through a time warp and lands with a literal bump in a twenty-first-century Spanish vineyard. The locals are as bemused as he is. An effete young priest (Javier Saez) concludes that he must be an angel, while village teacher Tomas (Fede Sanchez) helps him grapple with the choice between remaining in this wine-soaked idyll or returning to war. (Quite why this is a decision is among the film's most irrational mysteries.) Everyone involved appears to be in high spirits. The fun, however, isn't quite infectious.
Cast and crew
Director:
Jonathan Cenzual Burley
Screenwriter:
Jonathan Cenzual Burley
Cast:
Andrea Calabrese
Fede Sánchez Garcia