Trouble Every Day: movie review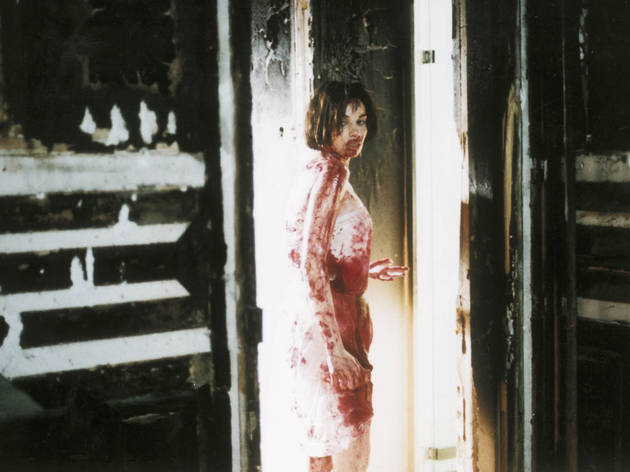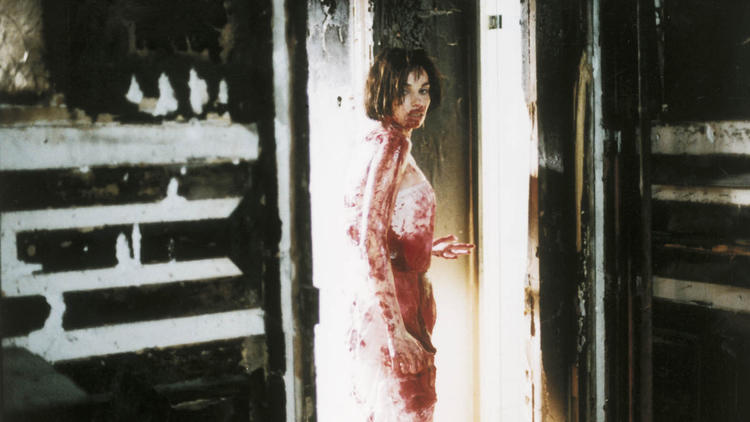 It begins, innocently enough, with a kiss—tentative at first, but slowly increasing in passion and intensity. (How easy it is to lose yourself in intimacy with another.) We'll never see these two people again; they're just some randomly horned-up couple in a car taking advantage of the dark of night. Yet they help set the moody, libidinal tone of Claire Denis's inimitable horror film—being rereleased in a new 35mm print—in which the real monsters are those microscopic urges that, taken too far, make mincemeat of our humanity.
There are man-size monsters here too, first and foremost newlywed American Shane Brown (Vincent Gallo). He's ostensibly traveling to Paris with his wife, June (Tricia Vessey), for their honeymoon, but in actuality he's looking for an old colleague, Léo (Alex Descas), to help him with some cannibalistic appetites that may have resulted from a research trip abroad. Shane's quest to quash his cravings and keep his spouse safe is contrasted with the uninhibited acting out of Léo's wife, Coré (Béatrice Dalle, that great gap-toothed temptress), who is similarly infected and literally devours men with rabid glee.
Denis shoots this grisly-erotic roundelay in her distinctively woozy and elliptical style. The deepest connections between characters emerge from silence as opposed to dialogue—Shane gazing hungrily at a hotel maid's neck, Coré quietly enticing a fresh-faced neighbor boy into her boarded-up lair—while the groggy atmosphere, aided immeasurably by Agnès Godard's grainy cinematography and the punch-drunk score of indie-rockers Tindersticks, keeps you constantly beguiled.
Gallo and Dalle are sublimely tragic figures; the scene in which Shane stalks around Notre Dame like Frankenstein unleashed is a pitch-perfect encapsulation of the way the film plays with and deepens movie-monster archetypes. Yet it's June who ends up as the movie's brokenhearted soul, so loved that she can never be lusted after and—in what is perhaps Trouble Every Day's most terrifying reveal—all too aware of that fact.
Follow Keith Uhlich on Twitter: @keithuhlich
Release details
Release date:
Friday March 1 2002
Duration:
102 mins
Cast and crew
Director:
Claire Denis
Screenwriter:
Jean-Pol Fargeau, Claire Denis
Cast:
Vincent Gallo
Nicolas Duvauchelle
Alex Descas
José Garcia
Béatrice Dalle
Raphaël Neal
Florence Loiret-Caille
Tricia Vessey