Wall Street: Money Never Sleeps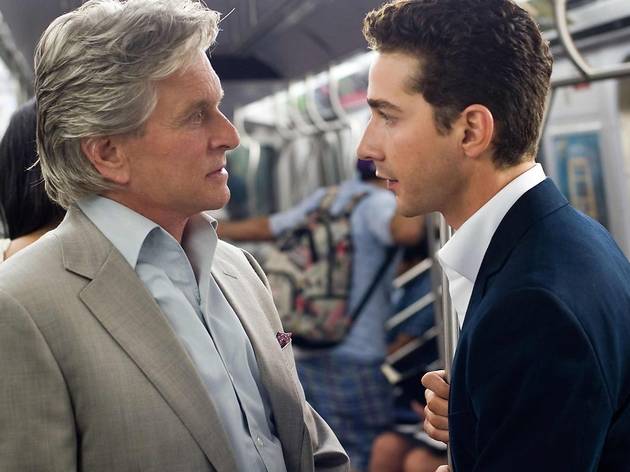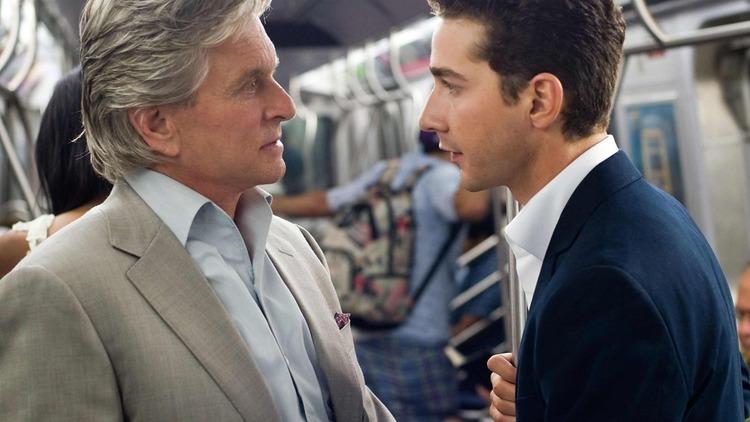 Reviewed at the 2010 Cannes Film Festival

Oliver Stone is back on the trading floor and Michael Douglas is back in the sharp suits for 'Wall Street: Money Never Sleeps', an undisciplined attempt by the director of 'JFK' and 'W.' at resurrecting his 1980s tale for modern times and combining melodrama with up-to-the-minute social and economic commentary. The characterisations are so broad and the plotting so wild that this revival, which is screening out of competition at the Cannes Film Festival, is best viewed as a camp comedy and a knowing in-joke – albeit one that feels the need to plant economics lectures in the mouths of its cast so that it at least sounds like a serious attempt to take the pulse of our times.

Jacob (Shia LaBeouf) is a mindful and smart young trader at a Wall Street bank, where he enjoys the support and mentorship of a banking boss of the old school (Frank Langella) and is on the verge of ploughing money into an eco-business he's identified as a safe, responsible investment. But the good vibes can't last. There's a crash and an aggressive takeover by rival banking boss Bretton James (Josh Brolin, all cigars and motorbikes) sends his mentor tumbling onto the subway tracks and Jacob into Bretton's more mercenary hands. The other hitch is that Jacob's 'leftie' girlfriend is Winnie Gekko (Carey Mulligan), estranged daughter of Gordon (Michael Douglas), who's on his way out of jail and not necessarily the reformed character he might appear.

There are so many nods to the first movie and weak gags in Stone's opportunistic resurrection of his 1987 film that it's impossible to take seriously the film's attempt to capture the financial zeitgeist. Right from the minute Gekko walks out of prison at the beginning of the film and retrieves an empty money clip and a huge mobile phone from the prison authorities, you know this is going to be an odd mix of a picture, half
panto, half drama. You want to shout 'Behind you!' whenever a cigar-chomping, shiny-headed bad banker appears. Brolin's Bretton is particularly wide: he owns a grim Goya painting and you expect him to grow horns and start cackling in front of it.

LaBeouf is fine as the film's calm conscience and Douglas, too, is an amusing presence, not too broad and obviously enjoying himself. The cameos lighten the mood even more: Charlie Sheen pops up as Bud Fox from the first film; Vanity Fair editor Graydon Carter plays himself in an especially odd scene; and Stone himself twice rears his head disastrously. Mulligan comes out of the whole thing poorly: her character is a bit of a sourpuss and even though we're supposed to feel empathy for her and her values, the film slyly sidelines her as a little too dull for its liking.

The style is brash and obvious, as is often Stone's habit: when someone tells Jacob, 'You've got fight in you!', we actually see the ghost of Langella in his mirror; when Jacob starts talking about the hydrogen-power firm he wants to support, we see all sorts of crass graphics and kids-TV science experiments flashing up on screen.

Stone's lightweight and soapy film feels like he threw a whole load of newspaper clippings at a tired plot about estranged fathers and a clash of values. The problem with this film is that if you put in front of a bunch of bankers, they'd laugh their heads off and feel a swell of pride at the thought that they inhabit a world as glamorous as that suggested by Stone's indulging of the New York skyline and the trappings of excessive wealth. It's hardly satire. This is a pulp novelisation of the banking crisis and its pleas for relevance ring very hollow.
Cast and crew
Director:
Oliver Stone
Cast:
Michael Douglas
Shia LaBeouf
Josh Brolin
Carey Mulligan