We Need To Talk About Kevin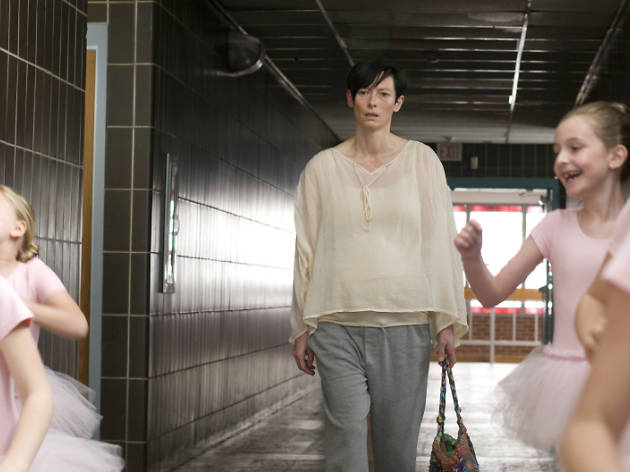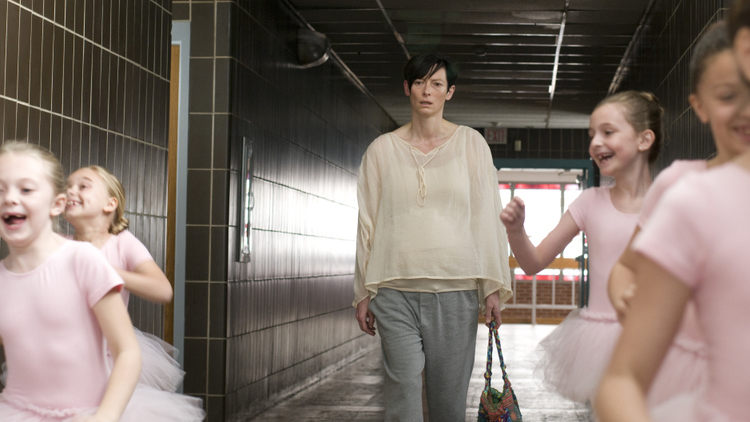 Time Out says
British filmmaker Lynne Ramsay's third feature after 'Ratcatcher' (1999) and 'Morvern Callar' (2002) might be an adaptation of Lionel Shriver's best-selling book 'We Need To Talk About Kevin', but there's nothing remotely literary about Ramsay's long-awaited comeback in any traditional sense of the word. Ramsay ditches the novel's structure of an American wife, Eva (Tilda Swinton), writing letters to her absent husband in the wake of their son committing a high-school massacre but keeps the book's frenetic darting back and forth in time as we come to understand more of the woman, marriage and family that bore a killer.

Here, words firmly take a back seat in favour of the haunting power of image and sound as Ramsay turns Shriver's novel into mesmerising and provocative cinema. Much of 'We Need To Talk About Kevin' is intense, first-person storytelling as Ramsay draws us into the head and world of Eva. Yet there's also a cutting portrait of a family at the heart of the film that makes domestic life feel like civil war as Ramsay runs with Shriver's bold ideas about the alienation of parenthood and its potentially devastating effect on love and marriage. Only in its latter stages does the film settle down – a little – into longer scenes and the need finally to resolve the question of what actually happened to Kevin, played by a very creepy Ezra Miller, inheriting the same know-it-all, scary demeanour of a younger actor, Jasper Newell, earlier in the movie.

The film is at its best in its first hour or so, when it's at its most daring. The opening of the film sees Eva's sleeping dream of being carried aloft in rapture at a Spanish tomato festival morph into a waking nightmare of her modest house being viciously attacked with red paint. Tomatoes become paint until soon, via ketchup, there are hints of police sirens and blood, although we never see blood itself. Sound design is as rigorously and creatively employed as Seamus McGarvey's excellent photography. A prisoner's scream turns into a baby's cry turns into the scream of a pneumatic drill.

The film is full of such clever, teasing juxtapositions as thematic links are made between the past and present. A distant Christmas for Eva spent in the bosom of her family dissolves to Christmas present and her new solitary life as a teen prisoner's mother and public outcast. In other hands, the choice of George Michael's 'Last Christmas' at this juncture might seem obvious. Here, it sends a shiver down the spine.

Ramsay challenges even Pedro Almodóvar for an evocative use of red, although to imagine 'We Need To Talk About Kevin' as a colourful film would be wrong; it's blurry, close-up, full of detail, preferring to show Eva's nervous feet as she exits a courthouse than her face. If some of the family scenes feel like a domestic war movie, with subtle talk of competitions and victories ('Well, you won,' says Eva to Kevin on the mini-golf course), other scenes feel like a horror movie, with both Kevins right up there with the kids in 'The Turn of the Screw' for their know-it-all ability to instil terror. A scene in which Eva drives through her neighbourhood at Halloween is chilling.

Ramsay and her cast – John C Reilly offers strong, quiet support as the father – have done a terrific job with this adaptation. 'We Need To Talk About Kevin' is thought-provoking, confident and fearless. It's experimental but never alienating. It's great to have Ramsay back behind the camera after an absence of far too long. Bring on the next one.
Details
Release details
Rated:
R
Duration:
110 mins
Cast and crew
Director:
Lynne Ramsay
Screenwriter:
Lynne Ramsay
Cast:
Tilda Swinton
John C Reilly
Ezra Miller
Siobhan Fallon