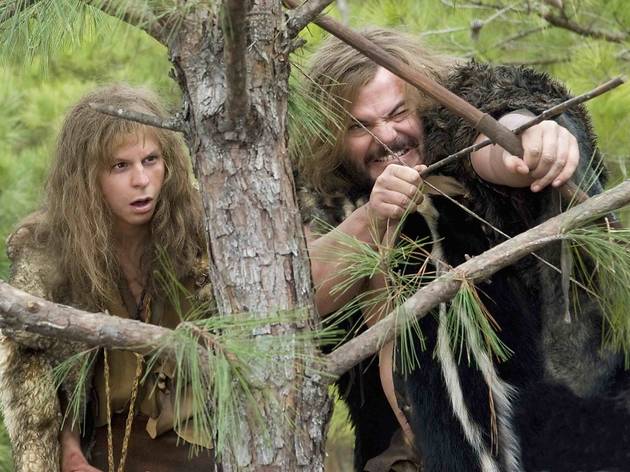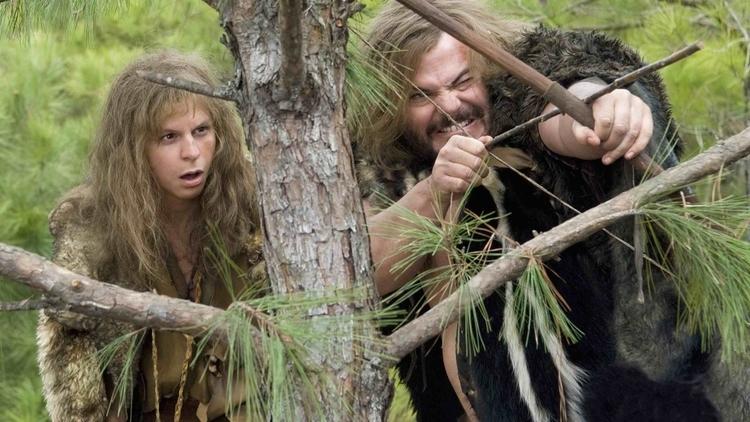 An old-school gagfest in the spirit of History of the World, Harold Ramis's Year One—about a pair of wandering Neanderthals turned biblical buffoons—feels a little prehistoric itself. But with age comes wisdom, at least in terms of making an enjoyably dumb comedy: If a joke about whacking a cavegirl on the head doesn't quite work, speed on to slapstick involving foreskin removal. Obviously, realism isn't the goal here; don't be too concerned with period accuracy. People know Old Testament fables, and can also laugh at prisoners being hung upside down in jails, a truly unfortunate position to be in if your bladder is full.
You won't quite piss yourself as thoroughly as does poor Michael Cera, but for all its unevenness, the film is blessed by its lead actors. Jack Black, playing an inept boar hunter, continues to draw dividends from his crazy-eyed-visionary thing, while his character's buddy, Oh, flourishes in Cera's neuroticism. (The latter lashes out at another "self-hating gatherer.") Other cameos are less effective: Oliver Platt's mincing Sodomite—he really lives in Sodom—strays cringingly toward sissy. But mainly, Ramis, the old pro behind
Caddyshack
, is on comfortable ground, even if that ground is Apatow-produced and ultimately a touch too civilized.
Release details
| | |
| --- | --- |
| Release date: | Friday June 26 2009 |
| Duration: | 97 mins |
Cast and crew
Director:
Harold Ramis
Screenwriter:
Harold Ramis, Gene Stupnitsky, Lee Eisenberg
Cast:
Jack Black
Michael Cera
David Cross
Oliver Platt
Christopher Mintz-Plasse
Vinnie Jones
Hank Azaria
Juno Temple
Olivia Wilde
June Diane Raphael
Xander Berkeley
Gia Carides
Horatio Sanz