The best new craft beers to try April 2016
The best new craft beers this April, from a coffee-infused beer to an intense tropical brew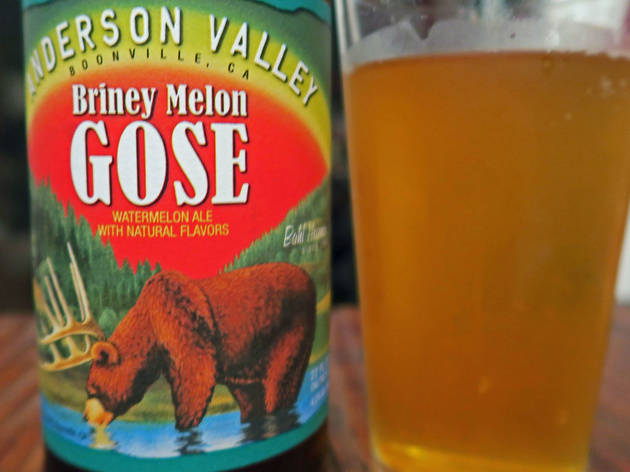 New craft beers to try this April
1
Oatsmobile, Bell's Brewing Company, Kalamazoo, MI
Kalamazoo's venerable Bell's Brewing Company, which produces Two Hearted and Hopslam, is adding a new beer to its year-round portfolio for the first time since 2010. Oatsmobile features—you guessed it—malted oats, which add considerable body to the beer's mouthfeel (think robust porter). The hop bill features a trio of popular varieties, Mosaic, Citra and Amarillo, which will pack a punch of stone fruit (white and yellow peaches, mango) and other tropical notes.
2
Cold Brew IPA, Rogue Ales, Newport, OR
Stumptown Coffee Roasters has garnered quite a reputation since starting in Portland and expanding to both L.A. and New York, and its java is about to make a cameo in Rogue Ales' Cold Brew IPA. This won't be a subtle offering; a bold hop profile (driven by three varieties grown at Rogue's farm, as well as Simcoe) will finish with coffee's richness. Not for the faint of heart or tongue, or for those with a caffeine sensitivity.
3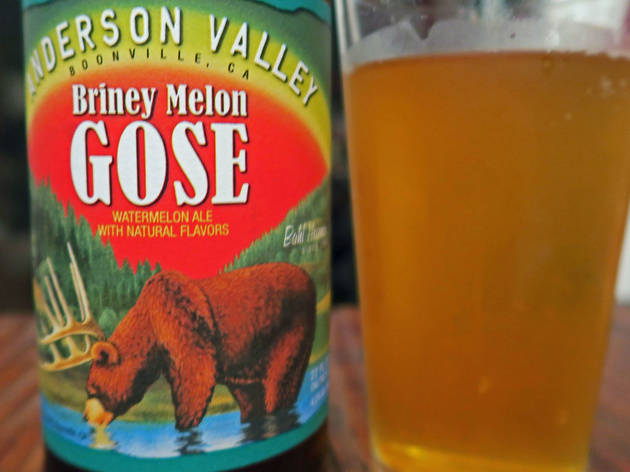 Briney Melon Gose, Anderson Valley Brewing Company, Boonville, CA
Before you Wiki it, no there is not such a thing as a briney melon. This is Anderson Valley's third gose (a tart, north German wheat beer brewed with salt), and it features the summery flavor of watermelon. Like the brewery's traditional and blood orange versions, Briney Melon is going to be crisp, thirst-quenching and refreshing. The tartness isn't overwhelming, so don't go reaching for the antacids. Overall, this style is perfect for the spring and summer months.
Photograph: Courtesy CC/Flickr/Kirk K.
4
Pine'hop'le, Evolution Craft Brewing Company, Salisbury, MD
Just when you thought you had seen all of the "hop" puns possible, here's another. Adding fruit flavors to IPA is de rigueur at the moment, and Evolution Craft Brewing Company takes their swing using the pride of Hawai'i: the pineapple. Pine'hop'le takes Evo's Lot 3 American IPA and subs pineapple juice for dry-hopping, resulting in an intensely tropical offering. Evolution's distribution only covers the mid-Atlantic, but if you see Pine'hop'le on shelves or taps, give it a shot. Pro-tip: drink it out of a coconut for a true taste of the tropics.