Six Christmas Day movies to see in theaters
Bloody Westerns, emotional pathos, and lots of extreme sports, brah—here are the best Christmas Day movie releases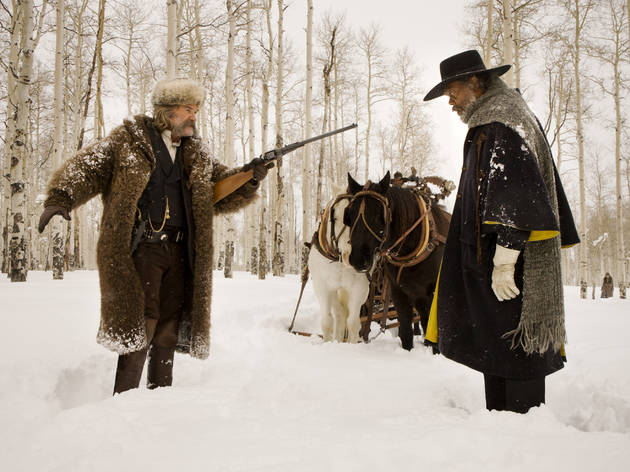 Ah Christmas, that time of the year when Americans get together with family, share in the spirit, and drink stupid amounts of beer and wine (well, that's our tradition). It's also when some of the year's best movies are released. This year, film lovers are in for a special treat, with December 25 falling on a Friday. Check out our guide to six Christmas Day movies to see in theaters on opening day, and be sure to browse through our list of the best upcoming movies for regular updates.
Christmas Day movies 2015
What it's about
This based-on-a-true-story, in-tune-with-the-zeitgeist drama has Will Smith playing the doctor who discovered the first case of chronic traumatic encephalopathy, then found himself facing off against the NFL as it tried to suppress his research. Expect to see a lot of familiar actors playing other doctors, too.
What it's about
Will Ferrell and Mark Wahlberg were surprisingly entertaining playing NYPD partners in The Other Guys. How will they hold up playing enemies instead? Well, we'll find out in this flick, where Ferrell's milquetoast stepdad finds himself crowded out of his family when Wahlberg's bad-boy biological father pops back into the picture.
Movies, Action and adventure
What it's about
Quentin Tarantino's latest flick revolves around an octet of strangers (including ones played by Tarantino vets Samuel L. Jackson, Kurt Russell and Tim Roth) in post–Civil War Wyoming trapped together in a cabin during a blizzard. Tensions deepen along with the snowdrifts outside. In limited release from December 25 in 70mm format; wide release January 8.
What it's about
A remake of Kathryn Bigelow's 1991 surfing-heist flick, this film has significantly more extreme action. Filmmakers have tapped some of the world's top athletes to perform stunts like sheer-face snowboarding, wingsuit flying, free climbing and, of course, surfing—but tragically significantly less Keanu Reeves and Patrick Swayze (R.I.P.).
Movies, Action and adventure
What it's about
In 1823, frontiersman Hugh Glass was mauled by a bear, robbed by his associates and left to die. But since he's being portrayed by Leonardo DiCaprio in Alejandro Iñárritu's latest, his story doesn't end there. Instead, Glass drags himself 200 miles through the wilderness on a trek to reach home and exact vengeance on those who wronged him. Limited release December 25; wide release January 8.