The best new movies on Netflix in August
Stay cool with Netflix's thoughtful assortment of underrated and underseen titles worth a second shot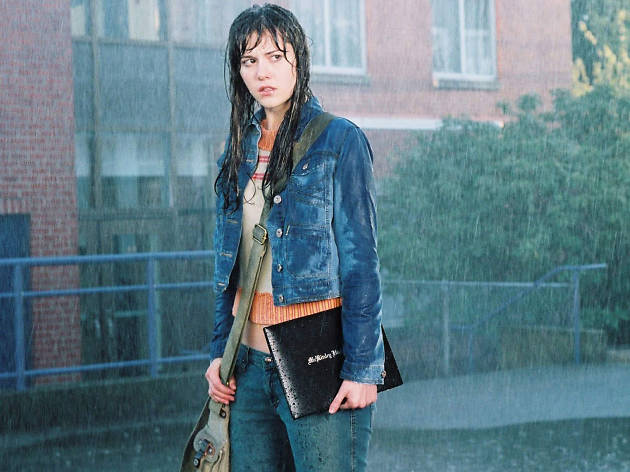 Netflix knows how to satisfy us, whether we want pummeling action movies, synth-scored 80s classics, Academy Award winners or just a plain ol' horror fun machine. But to our happy surprise, this month's additions show a distinct effort to right some wrongs: The five titles below are excellent under-the-radar picks, all of which have the potential of becoming your favorite new movie. Check out these best new movies on Netflix.
Best new movies on Netflix
Paul Newman gives one of his finest performances as a washed-up lawyer who gets one last chance to have his day in court (literally). Sidney Lumet's direction and David Mamet's pitch-perfect script make this a cut above your typical legal drama; it has some of the daring of last year's Spotlight, particularly in its Boston milieu split between white-shoe firms and working-class pawns.
Read more
Sap or cynic, you weep at the finish of Cormac McCarthy's post-apocalyptic novel because it's finally fucking over—that's how bleak the thing is. No father and son were ever meant to wander such a lifeless wasteland, evading cannibals and scrounging for canned peaches. A tremulous heartbreaker onscreen, the downbeat film boasts excellent turns, especially from Robert Duvall in a cagey cameo.
Read more
Funny or Die Presents: Donald Trump's The Art of the Deal: The Movie (2016)
If you can still laugh at Donald Trump (it gets harder every day), it's worth checking out this 50-minute-long parody feature, shot like a late-'80s TV movie of the week complete with a Kenny Loggins theme song. Nailing the voice, the sneer, the air-jabbing finger thrust, Johnny Depp goes above and beyond most viral videos—it's some of his best work ever. After months of unavailability, Netflix's got it exclusive.
The third time's indeed the charm for this horror franchise devoted to free-floating death: Roller coasters run off their tracks, fast-food drive-in lanes turn into demolition derbies, and a weight lifter gets crushed by some heavy metal. Anchoring it all with unusual dramatic commitment is Mary Elizabeth Winstead. Warning: This movie will make you afraid of everything in your apartment.
Read more
A steamy reputation out of Cannes got people in the theater, but Abdellatif Kechiche's tender (and occasionally explicit) lesbian romance deserves all the eyeballs it can get. This nearly three-hour sprawl of complex sexual awakening, shifting power dynamics and multiyear heartache will bum-rush you with deeper emotions. And as time passes and the central passions cool, brace to feel some serious pain.
Read more
And here's everything coming in August, by date:

Available August 1
The American Side (2016)
An Inconvenient Truth (2006)
APEX: The Story of the Hypercar (2016)
Beethoven's Christmas Adventure (2011)
Big Daddy (1999)
Black Widow (1987)
Critical Condition (1987)
Deadfall (2012)
Destination: Team USA (2016)
Funny or Die Presents: Donald Trump's The Art of the Deal: The Movie
The Family Man (2000)
The Fast and the Furious (2001)
The Fast and the Furious: Tokyo Drift (2006)
Final Destination 3 (2006)
From the Terrace (1960)
Holding the Man (2015) - NETFLIX EXCLUSIVE
How To Win The US Presidency (2016)
In the Shadow of the Moon (2007)
ISIS: Women Unveiled (2016)
Masha and the Bear: Season 2 - NETFLIX EXCLUSIVE
Memoria (2015)
The Naked Prey (1966)
NCIS: Season 13
Pay It Forward (2000)
The Real Texas Chainsaw Massacre (2003)
Roseanne Collection: Collection 3
Sleepy Hollow (1999)
Sliding Doors (1998)
Star Trek: Nemesis (2002)
Teacher's Pet (1958)
The Verdict (1982)
The Wedding Planner (2001)
What Women Want (2000)
Young@Heart (2007)
Zack and Miri Make a Porno (2008)
Available August 3
Beat Bugs: Season 1 - NETFLIX ORIGINAL
Available August 5
David Cross: Making America Great Again (2016) - NETFLIX ORIGINAL
Ever After High: Epic Winter - NETFLIX ORIGINAL
The Little Prince (2016) - NETFLIX ORIGINAL
Punk's Dead: SLC Punk 2 (2016)
Slow TV: National Firewood Evening (2016)
Slow TV: National Firewood Morning (2016)
Slow TV: National Firewood Night (2016)
Slow TV: National Knitting Evening (2016)
Slow TV: National Knitting Morning (2016)
Slow TV: National Knitting Night (2016)
Slow TV: Northern Passage (2016)
Slow TV: Northern Railway (2016)
Slow TV: Salmon Fishing (2016)
Slow TV: The Telemark Canal (2016)
Slow TV: Train Ride Bergen to Oslo (2016)
Available August 6
The Confirmation (2016)
Available August 9
Real Husbands of Hollywood: Season 4
T­Rex (2015)
Available August 10
St. Vincent (2014)
Available August 11
Flight of the Butterflies (2012)
No Country for Old Men (2007)
Available August 12
Ask the StoryBots: Season 1 - NETFLIX ORIGINAL
The Get Down: Part 1 - NETFLIX ORIGINAL
Project Mc2: Season 2 - NETFLIX ORIGINAL
Available August 13
13 Cameras (2016)
Available August 15
Louis C.K.: Live at the Comedy Store (2015)
Available August 16
Let's Go to Prison (2006)
Our Last Tango (2015)
Available August 17
The Curse of Sleeping Beauty (2016)
The Last Heist (2016)
Puffin Rock: Season 2 - NETFLIX ORIGINAL
Available August 19
Bottersnikes and Gumbles: Season 1 - NETFLIX ORIGINAL
Fearless: Season 1 - NETFLIX ORIGINAL
I'll Sleep When I'm Dead - NETFLIX ORIGINAL
Available August 21
Maz Jobrani: I'm Not a Terrorist, But I've Played One On TV (2015)
Available August 22
Law & Order: Special Victims Unit: The Seventeenth Year
Available August 23
Septembers of Shiraz (2015)
Available August 25
The Road (2009)
Available August 26
Blue Is the Warmest Color (2013)
Dawn of the Croods: Season 2 - NETFLIX ORIGINAL
Glitter Force: Season 2 - NETFLIX ORIGINAL
Jeff Foxworthy and Larry the Cable Guy: We've Been Thinking... - NETFLIX ORIGINAL
Once Upon a Time: Season 5
XOXO (2016) - NETFLIX ORIGINAL
Available August 27
Rams (2015)
Available August 29
The State of Marriage (2015)
Available August 31
Ku'damm 56: Season 1