The 25 best albums of 2015
We've narrowed down our top 25 picks of 2015—including albums from Björk and Miguel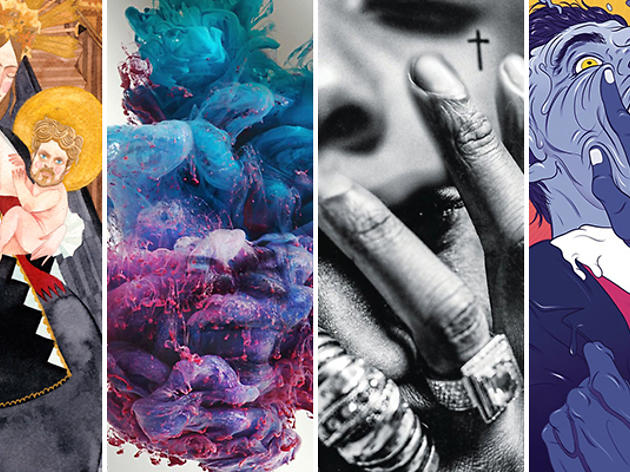 We were overwhelmed with the amount of contenders for best albums of 2015. Some of our favorite artists came out with much anticipated follow-up albums (Björk's Vulnicura and A$AP Rocky's AT.LONG.LAST.A$AP), while others delightfully surprised us with unannounced releases (Drake's If You're Reading This It's Too Late and Future's DS2). We also came across a handful of newcomers (Tobias Jesso Jr. and Vince Staples) who are quickly making their marks in the music industry. Here are our top 25 picks for the best albums of 2015—from rap and hip-hop to indie rock and country.
RECOMMENDED: See the best of 2015
25 best albums of 2015
25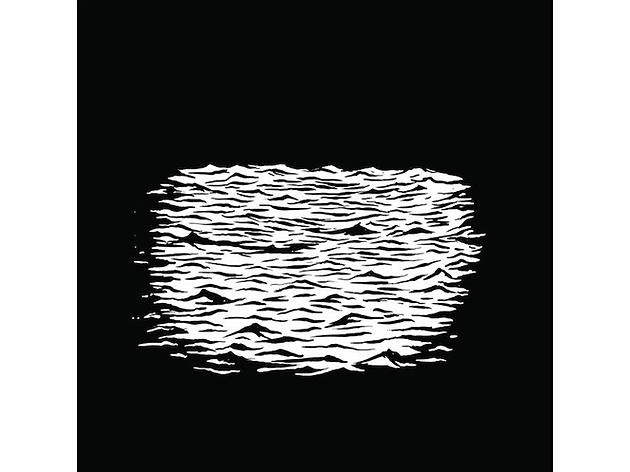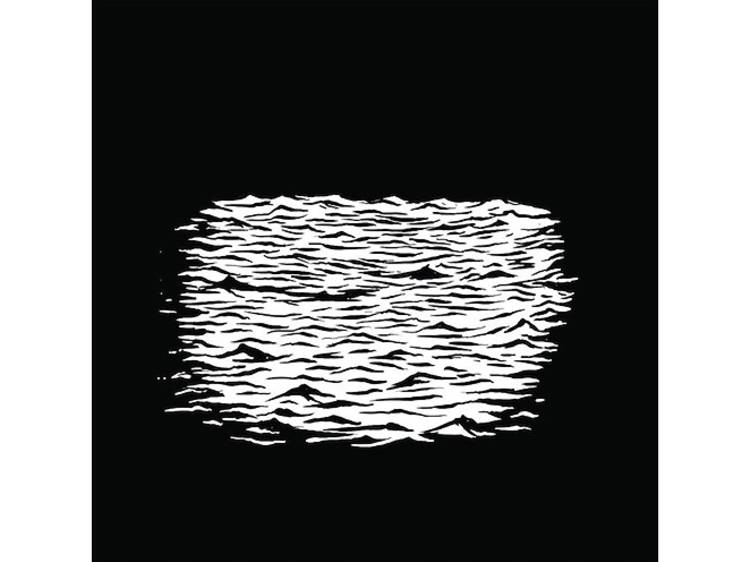 Vince Staples, Summertime '06
Why we're into it
On Summertime '06, the Long Beach rapper drops a double-album worth of cautionary tales about his youth in gangs. It's a heavy album, and with No I.D. masterfully providing deadening beats to match the weighty words.—Andrew Frisicano
Listen to
24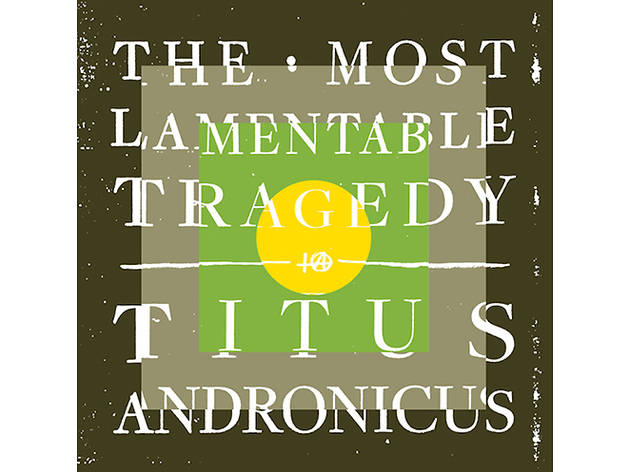 Titus Andronicus, The Most Lamentable Tragedy
Why we're into it
Just as promised Jersey punk outfit Titus Andronicus released its fourth album as a 30-song rock opera separated in five acts. The ambitious work, loaded with cultural references and inter-textual nuggets, is a sprawling behemoth that matches its arty impulses with sing-along-ready Springsteen-esque bar rock. It's a long, sometimes bumpy ride, but it couldn't be any other way.—Andrew Frisicano
Listen to
23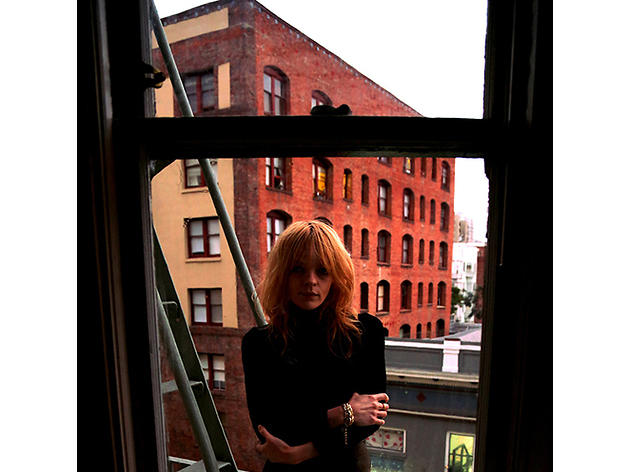 Jessica Pratt, On Your Own Love Again
Why we're into it
Jessica Pratt's lithe warble on her self-titled debut of ethereal acoustic folk prompted endless reviewers to cite resemblances to Joni Mitchell and Joan Baez—impressive praise, to be sure—but the comparisons don't quite do justice to the barebones songwriting's surprising originality. Reworking rather than repeating her worn-on-the-sleeve influences, she manages to sound novel even while evoking '60s Britain.—Rohan Samarth
Listen to
"Back, Baby"
22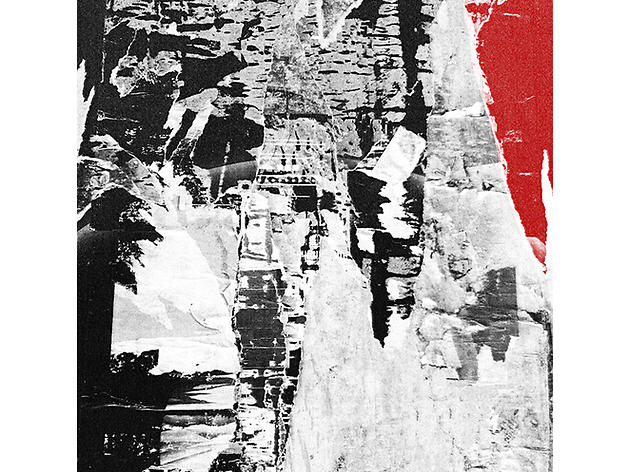 Why we're into it
From swatches of darkwave synthesizer to harsh post-punk electronics, Luis Vasquez's latest LP as The Soft Moon brings together the many threads of goth musical history, sharing a bleak nihilism that allows him to sing lines like "I'm alive without a soul" without batting an eye. Deeper offers the year's most ominous melodies and dismal lyrics, and it couldn't be more enjoyable.—Rohan Samarth
Listen to
21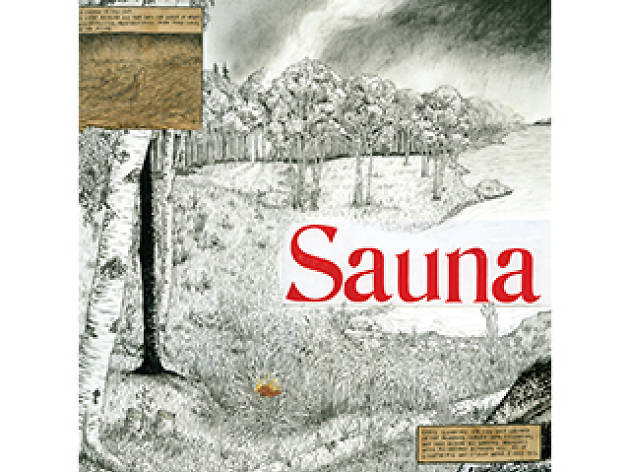 Why we're into it
On the first studio album from Mount Eerie in three years, Phil Elverum and his analogue orchestra bring you in with a magnetic buzzing that rises and falls like the fog, then lodges itself in your chest with the weight of Elverum's gentle vocals and echoes of his earlier black metal experiments. The result is a layered, narrative album redolent of Mount Eerie's textured yet minimal past while introducing a tonal fullness that feels entirely new
.—Alexandra Citrin
Listen to
20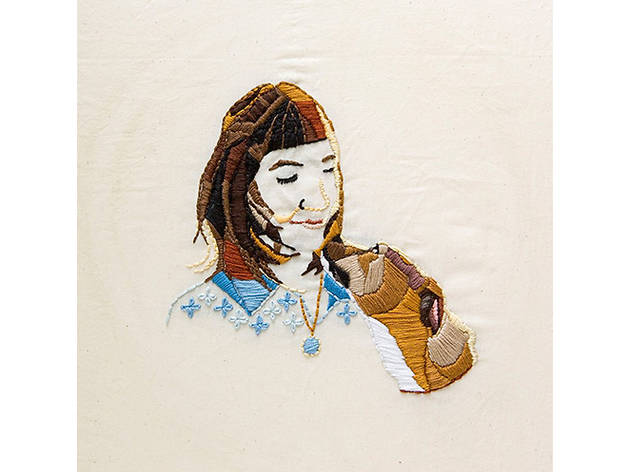 Why we're into it
Frankie Cosmos bandmember Eskimeaux (nee Gabrielle Smith) forgoes her bedroom-rock associate's lo-fi restraint on her solo studio debut, replacing twee's cutesy elements with impassioned appeals from a heavy heart. The combination hits hard: Her lyrics evince a weariness with disappointments in love and friendship, reaching a punch-to-the-gut crescendo on "The Thunder Answered Back" with her shouts of "You coward! You hummingbird!" over dramatic chord changes and driving four-on-the-floor drums.—Rohan Samarth
Listen to
19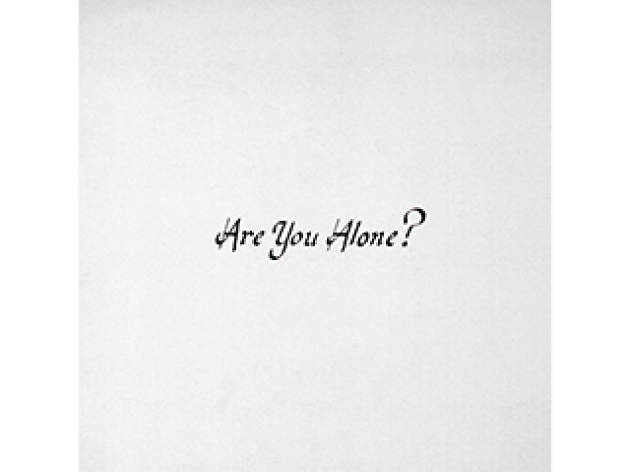 Majical Cloudz, Are You Alone?
Why we're into it
Delving into an ever-deepening penchant for childlike innocence, somber synth-pop duo Majical Cloudz didn't so much mature as "immature" with this year's
Are You Alone?
Most were first introduced to the twosome with 2013's excellent
Impersonator
, which plumbed the depths of death, isolation and loss—a grave sobriety they augment here with a newfound bluntness that hinges on absurdity. The whole so-serious-it's-not schtick makes the weightiness surprisingly lighthearted, which is a pretty impressively inverted endeavor.
—Rohan Samarth
Listen to
18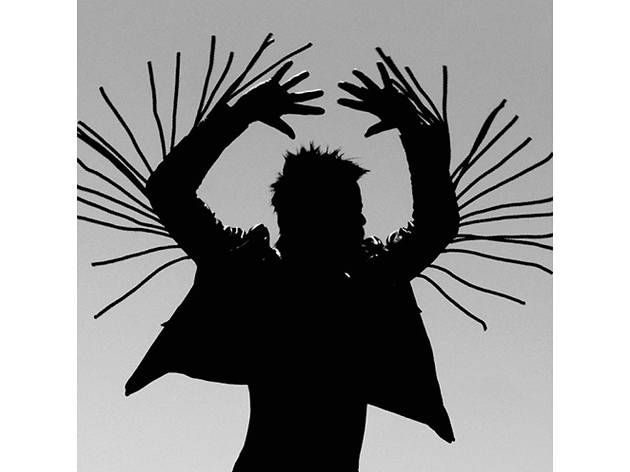 Why we're into it
The new Eclipse-era Twin Shadow is an arresting figure. Moving from his origins in modest synth pop to ostentatious glam rock, the musician born George Lewis Jr. has stepped out from behind the retro drum machine and donned a leather jacket, mean mug and traditional band. Though plumbing the depths of '80s pop romanticism might turn laughable in lesser hands, Lewis has an amazing ability for believing his own camp sentimentality so deeply, it feels real.—Rohan Samarth
Listen to
17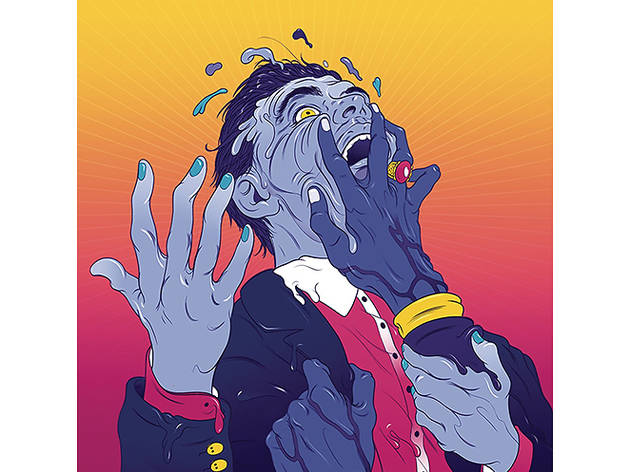 Everything Everything, Get To Heaven
Why we're into it
Produced by Madonna's many-monikered-main-man Stuart Price, the Manchester quartet's third LP is another unique smorgasbord of musical ideas from a band who seems to have no shortage of them. Coming on the heels of 2013's criminally underrated Arc, the group still employs four part harmonies and obtuse lyrics on upbeat pop songs with heavy subjects (Elections! ISIS!! Fictional attempts to assassinate the Queen!!!) which they recently described as "Baroque Obama—where Bach meets Jay Z". One criticism frequently leveled at the band is that there are too many ideas going on, but if that's the worst that can be said we'd take that any day.—Christopher Tarantino
Listen to
"Regret"
16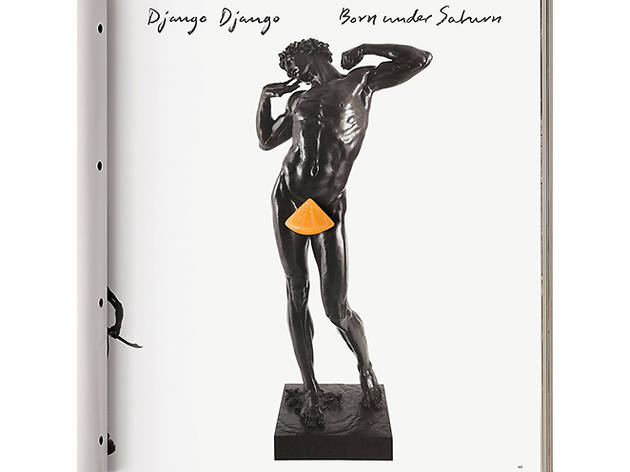 Django Django, Born Under Saturn
Why we're into it
Once you're realize that Dick Dale can't live forever, Brian Wilson's new music isn't as good as Paul Dano was at playing him in Love & Mercy and you have to actually travel the world to find real "world music," you're going to need something to fill that void. Enter art-rocking Brits Django Django, whose first record was nominated for the U.K.'s Mercury Prize and whose second one, which finally arrived after a long three year wait, is filled with all of the above.—Christopher Tarantino
Listen to
15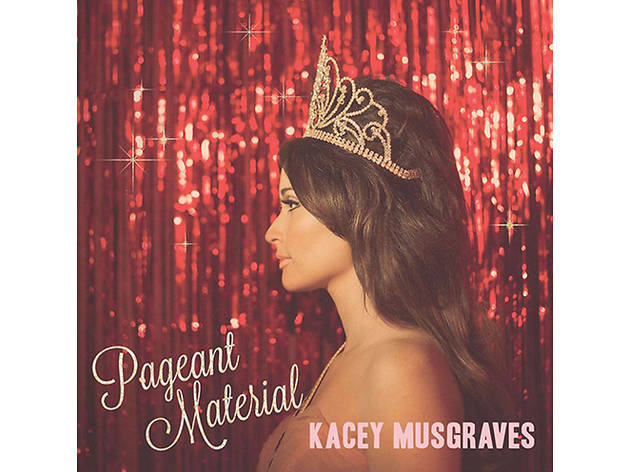 Kacey Musgraves, Pageant Material
Why we're into it
You'll be hard-pressed to find a more pleasant sounding album than Pageant Material. And that's not a knock: The album's front-to-back golden-sounds production is an ideal match for Musgraves's small-town stories and throwback twang.—Andrew Frisicano
Listen to
14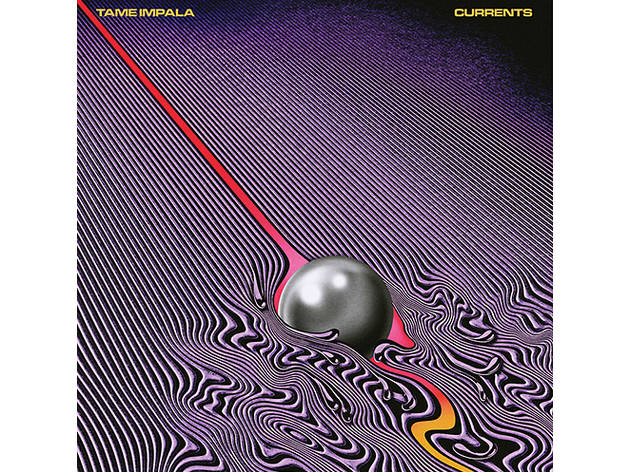 Why we're into it
After getting a serious shot of pop fame from co-writing with Pulitzer Prize–winning author Michael Chabon and singing the best track on Mark Ronson's Uptown Special, Kevin Parker returned triumphantly to Oz to finish up work on his band's long-awaited third record. Currents picks up where those two critically-acclaimed and multiple-award-winning albums left off—with distorted, fuzzy and phased expansive psychedelic rock songs.—Christopher Tarantino
Listen to
13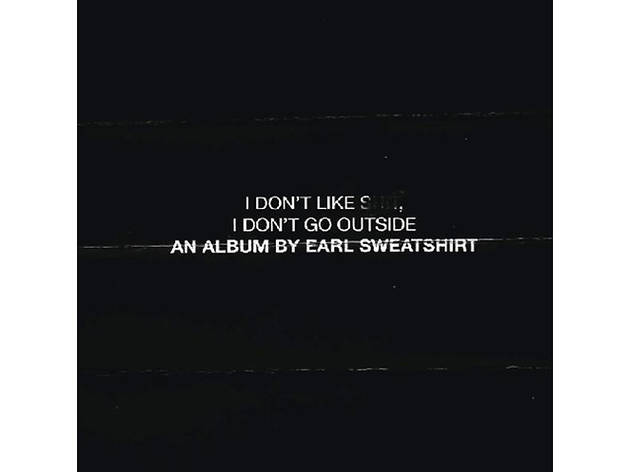 Earl Sweatshirt, I Don't Like Shit, I Don't Go Outside: An Album By Earl Sweatshirt
Why we're into it
It's hard to believe that it's been over five years since Earl Sweatshirt, now 21, released his debut mixtape with Odd Future. Since then, a lot has happened in the life of the Los Angeles rapper: He's gone to and returned from boarding school in Samoa, released his debut album, Doris, and, this past March, released his sophomore album, I Don't Like Shit, I Don't Go Outside: An Album by Earl Sweatshirt. While Doris was generally very well-received by critics, it was notably complex and, to some, almost tiring to listen to in full-length. IDLSIDGO displays a significant progression from the grimy Earl Sweatshirt of Odd Future and Doris, proving Earl is one of the few present-day rappers who can make "less is more" work. —Vivienne van Vliet
Listen to
12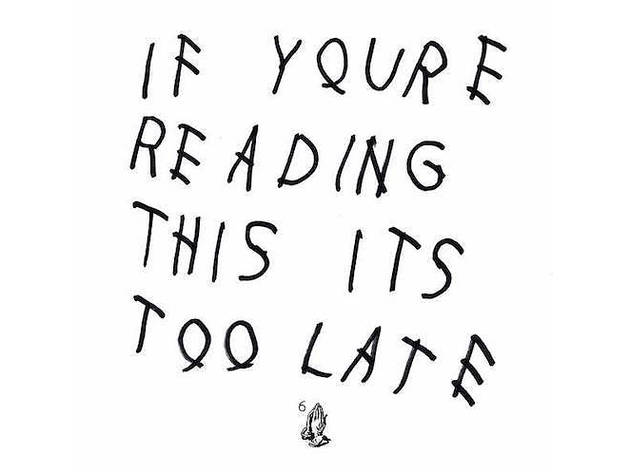 Drake, If You're Reading This It's Too Late
Why we're into it
First off, I'd like to thank Meek Mill for reminding me to revisit this magical album, which dropped from the heavens out of nowhere in the bleak, cold days of February—just two days before Valentine's Day. With virtually no sign of Drake's fourth full-length mixtape dropping, the majority of fans and critics alike were excited but nonetheless skeptical. But really—why did we ever even doubt the 6 God?! Debuting at number one on the Billboard 200 (and breaking [Drake's own] Spotify streaming record), If You're Reading This It's Too Late consequently made Drake the first rapper ever to top Billboard's Artist 100 chart. While there's maybe no obvious chart-topping hit on the album, the album in full is a work art. Drake's verses are as hot as ever—effortlessly carried out from start to finish with an assertion of confidence previously overlooked.—Vivienne van Vliet
Listen to
11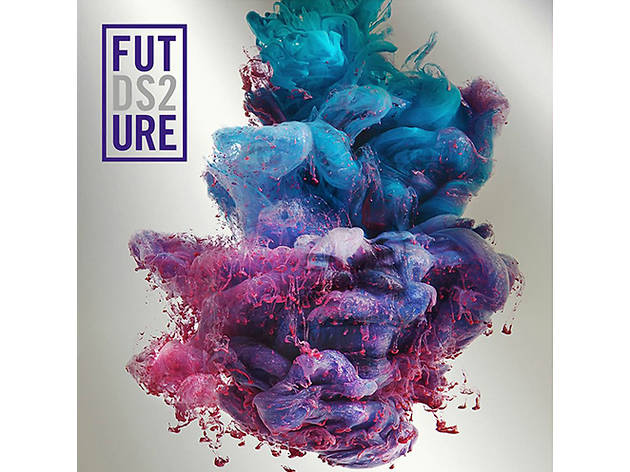 Why we're into it
Atlanta rapper Future harnesses his most over-the-top impulses on DS2, trading romance for groupies and lean. It's amoral, outrageous stuff, and purposefully so. On standout track "I Serve the Base," Future sums its up best when he quips "tried to make a pop star and they made a monster."—Andrew Frisicano
Listen to
10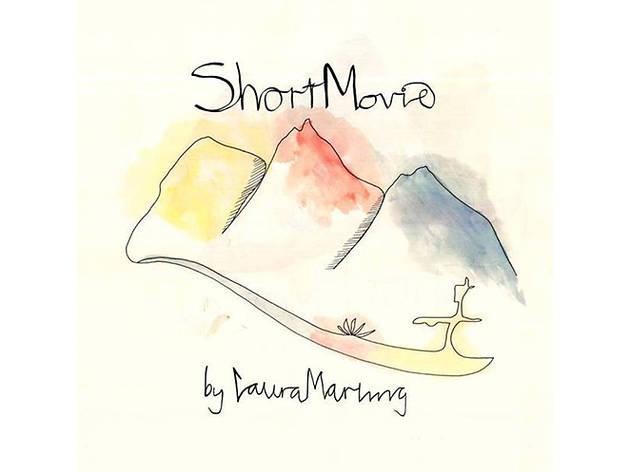 Laura Marling, Short Movie
Why we're into it
Short Movie, Laura Marling's fifth album, catches the singer-songwriter self-producing for the first time and working outside of her comfort zone. Her 2013 album Once I was An Eagle is a masterpiece, built on her strident voice and acoustic-guitar mastery. The brilliance of Short Movie is that she deliberately avoids those pathways, delivering words expressionistically, occasionally talking through dense blocks of text and bolstering in her guitar with distortion and reverb. It's a big gamble that pays off.—Andrew Frisicano
Listen to
9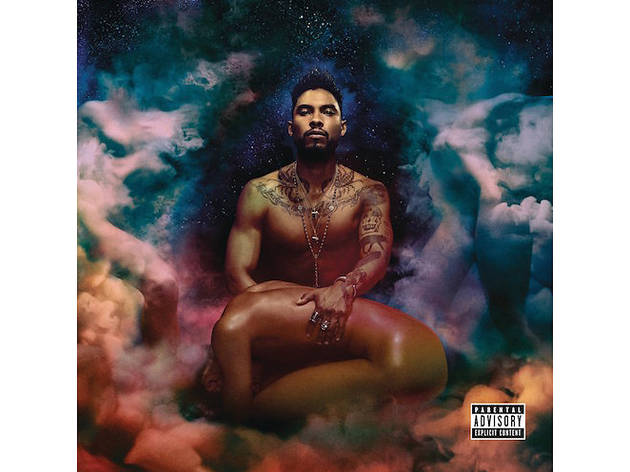 Why we're into it
Singer Miguel embraces his futurist tendencies on Wildheart, channeling his sexual energy into sonically dense, grimey R&B. He can be sexy and direct, as on "The Valley," or coy, like on "Coffee," but both versions showcase an auteur in fully in control, interested in exploring the boundaries of rock and pop in 2015.—Andrew Frisicano
Listen to
8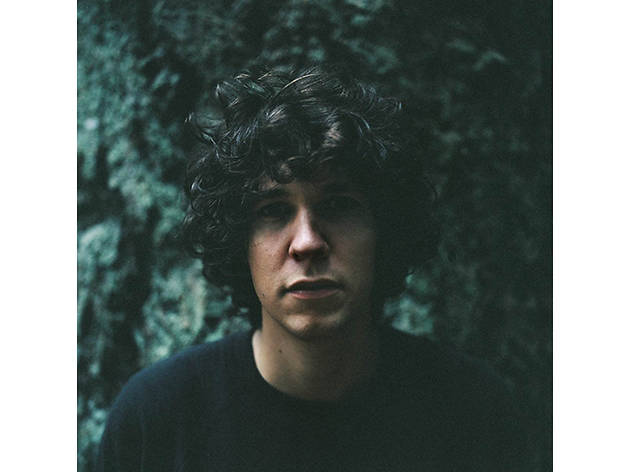 Why we're into it
On his debut LP, Goon, Tobias Jesso Jr. serves up retro-style piano pop, which references touchstones both cool (Lennon, Harry Nilsson) and uncool (Billy Joel, Barry Manilow). The tunes are breezy and beautiful, not to mention way smarter than your average drippy singer-songwriter fare. Its deceptively simple arrangements and lovelorn pleas creep into your psyche.—Andrew Frisicano
Listen to
7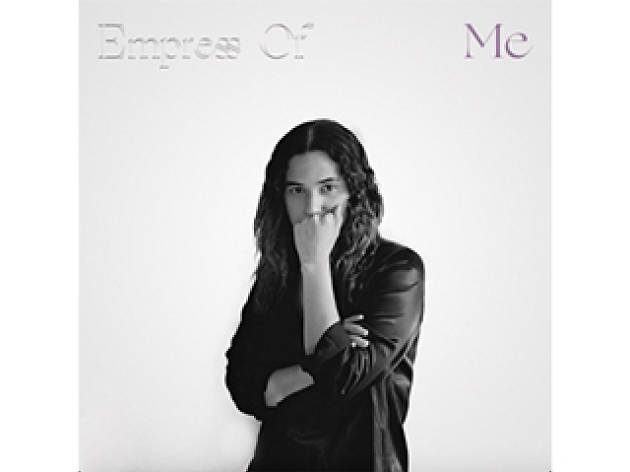 Why we're into it
On
Me
, Lorely Rodriguez, the solo artist behind Empress Of, crafts an introspective dance-music record: a wallflower's guide to getting down that combines floating electronic beats, meticulously layered samples and dream-pop melodies. From the swinging groove of "How Do You Do It" to the diva-ish vocal hook on "Standard," Rodriguez's deeply personal tales succeed in directing the body through the electronic maze.
—Andrew Frisicano
Listen to
6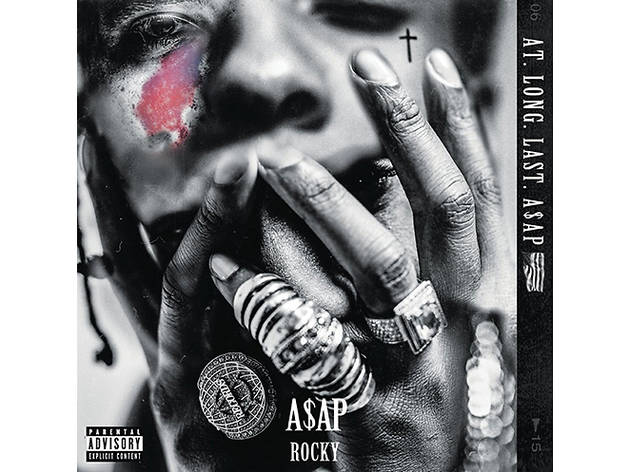 A$AP Rocky, AT.LONG.LAST.A$AP
Why we're into it
At.Long.Last.A$AP, Rocky's sophomore album, reflects a matured version of the "pretty motherf*cker" from his 2011 breakthrough mixtape—an artist more artistically aware and unafraid to stray from the norm (or even the "old" A$AP Rocky) in favor of trying something new. With A.L.L.A, Rocky makes his mark as an innovative musician who's here to do his own thing—something that works for him just fine.—Vivienne van Vliet
Listen to
5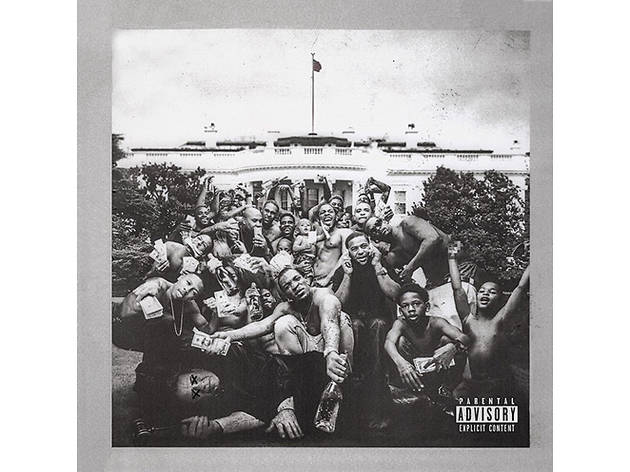 Kendrick Lamar, To Pimp a Butterfly
Why we're into it
After police released a 14-year old African-American boy arrested for alleged "public intoxication" last month, Cleveland protesters broke out in a familiar song: Kendrick's single "Alright" off of To Pimp A Butterfly. Endless praise can be (and has been) given to Kendrick's masterly fluid wordsmithery, his unique production, and so on, but last month's scene is representative of the transgressive position the album and its tenacious spirit has assumed within the contemporary cultural consciousness. In the face of ever-mounting institutional violence, the album's incomparable import lies in its ability to evoke the indefatigability needed to persist and resist.—Rohan Samarth
Listen to
4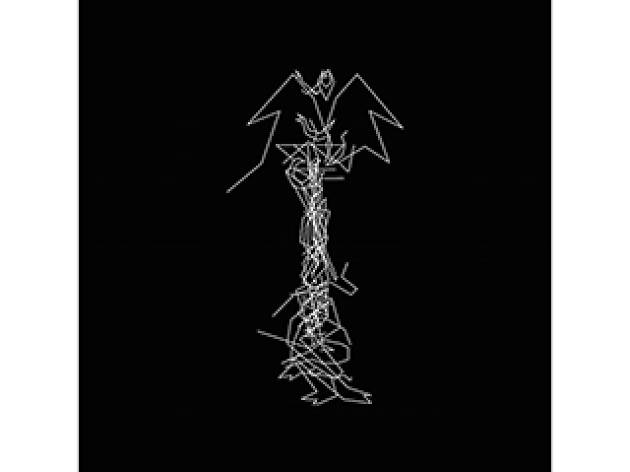 Oneohtrix Point Never, Garden of Delete
Why we're into it
Daniel Lopatin's value as a sound designer lies in his knack for viscerally evoking a nostalgia for something totally unknown: like some bizarre Vaporwave dream of misplaced '90s memories played backwards on Betamax. Garden of Delete takes that temporal soup and turns his typical ambient-drone contortions up one notch weirder, with nu-metal textures and a whole surrounding mythos involving a collaboration with an adolescent alien named Ezra. The result is totally unique, and despite the cerebral gymnastics, anything but sterile.—Rohan Samarth
Listen to
3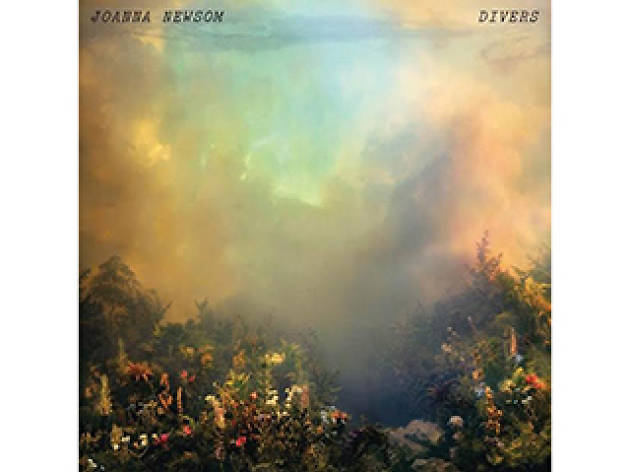 Why we're into it
With the densely packed
Divers
, Newsom reaffirms her singular place in music, indie or otherwise. While it's easy to get bogged down in the conceptual intricacies—to say nothing of her deft harp skills and knotty arrangements—Newsom's keen melodic sense and artfully swooping vocals are the real stars, unfolding in ways that are both unexpected and comforting.
—Andrew Frisicano
Listen to
"Divers"

2
Why we're into it
Björk's ninth album—which chronicles her breakup with longtime partner, artist Matthew Barney—is the most intimate and personal project of her 38-year career. Vulnicura is equally reminiscent of the Icelandic musician's earlier works as it is an exploration of new sounds—appealing to both pre-existing die-hard fans as well as new listeners. Her intricate string arrangements combine with elaborate electronic elements from collaborators Arca and the Haxan Cloak, providing an ideal setting for the album's bold, poignant lyrics.—Vivienne van Vliet
Listen to
1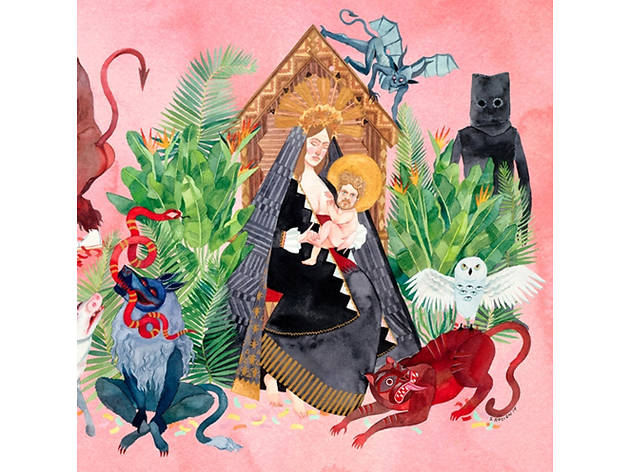 Father John Misty, I Love You Honeybear
Why we're into it
With I Love You Honeybear, Father John Misty solidifies the fact that he's got the sharpest wit in the indie-rock game. Unlike 2012's Fear Fun—a sort of travelogue of drug-fueled one-night stands—the singer born Josh Tillman explores monogamy and the unpleasant revelations that can come with it. When he tackles the world at large—as on the bitterly satirical "Bored in the USA"—the results are equal parts hilarious and heartbreaking.—Andrew Frisicano
Listen to