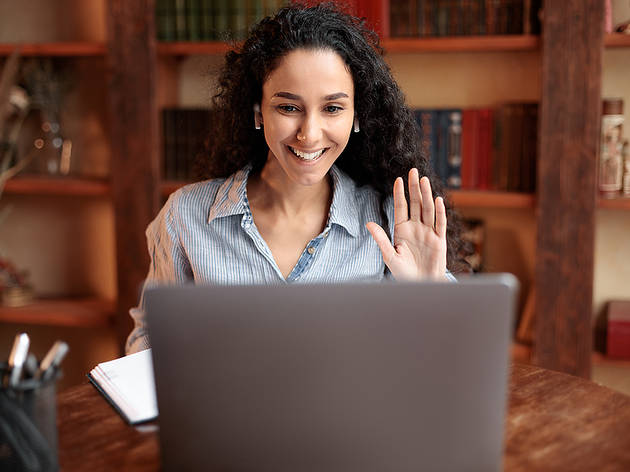 Four online psychic reading sites to check out right now
Discover what the future holds (and get the first few minutes free) over phone call, chat or live video with one of these online psychics
Feeling uneasy about the future or have burning questions that are keeping you up at night? Seeking the help of an online psychic isn't as out-there as it might sound. Life has thrown some serious curveballs at us all in the last 12 months, so if you're thinking of turning to psychic guidance for answers, we totally get that.
What you may not realize is that you don't even need to leave your home to glimpse your future. Live psychic readings by phone or chat are much more convenient than in-person readings, and many people find that they can be just as accurate.
Whether you have questions about your love life, need help making a big life decision, or just want to know what your future looks like (don't we all!), the best online psychic readings may be able to give you the clarity you need to move forward with confidence.
Still a bit cynical? Maybe, that's because you're picturing a veiled fortune teller clutching a crystal ball in a dark-lit room, promising the imminent arrival of someone tall, dark and handsome. Throw that image away. Psychics—and we mean genuinely gifted individuals—use extrasensory perception to reveal hidden truths about your life, shed light on issues that are holding you back, and help you make changes if they sense trouble is lurking ahead.
So, if you're ready for an eye-opening one-on-one psychic reading experience, here's a selection of online psychics that offer free psychic minutes and discounted rates.
Psychic Source: Great for love readings (three free minutes + 75 percent off)
Keen: Great for guidance on big life decisions (10 minutes for $1.99)
Kasamba: Great for tarot readings (three free minutes + 70 percent off)
Asknow: Great for dream analysis (15 minutes for $10)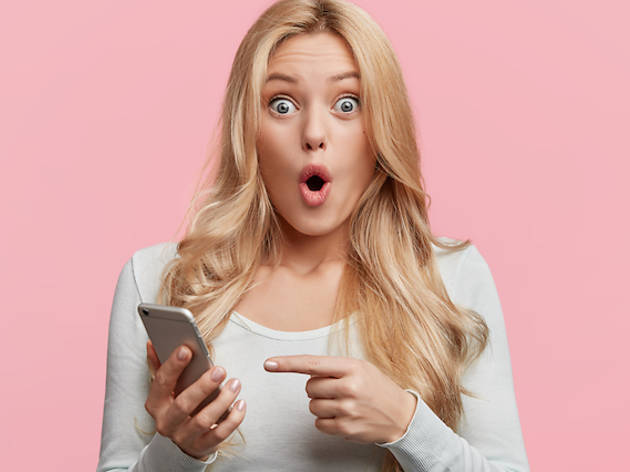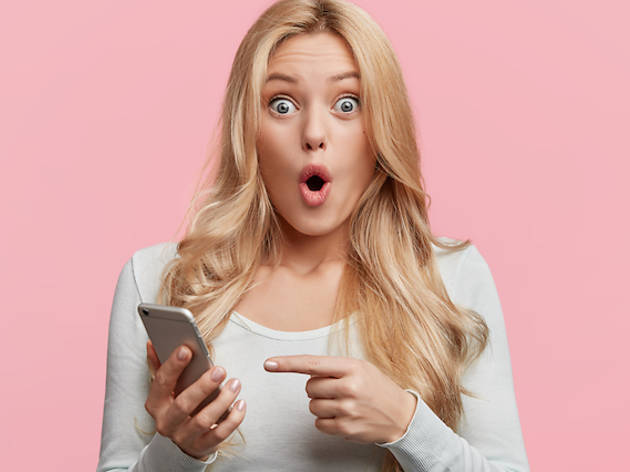 Photograph: Shutterstock
How do online psychic readings work?
Good question, buddy. For most of us, the spiritual realm is way out of reach; but there are some who claim to possess heightened abilities such as extrasensory perception, which they can use to provide clarity and insight into someone's life. Essentially, online psychics help reveal the truth about any situation and provide the wisdom you need to make changes for the better.
Most people associate the best psychic readings with accurately predicting the future or fortune telling, but that's not completely true. A​ fortune teller uses the information they perceive about your life to help guide you through a particular problem or issue that you're experiencing in the present time. Some psychic readers use divination tools such as tarot cards to provide guidance, while others just rely on their intuitive abilities to read your body's energy.
Most online psychics and clairvoyants offer their services through a psychic network, where an online reading ​takes place via phone, chat, text message, Skype or video.
Each psychic reading method has its pros and cons, but it's mostly just a matter of preference. No matter which format or technique you choose, nothing beats the convenience of getting a psychic reading online.
Online psychics have the experience to provide information on a variety of issues including relationship problems, money, difficult situations at home, your destiny, dreams, and career choices. When you talk to them, you can ask a question about anything that's on your mind.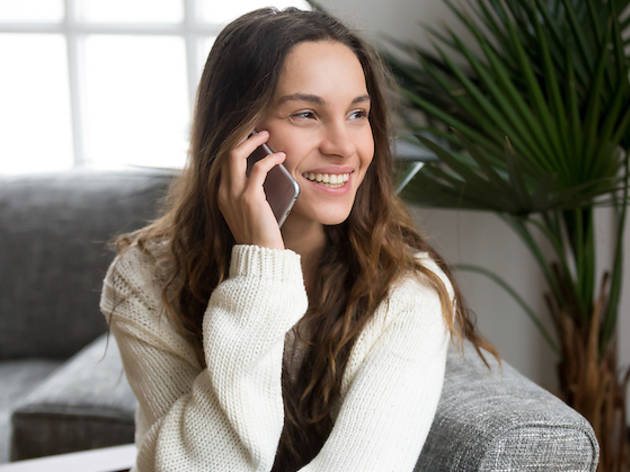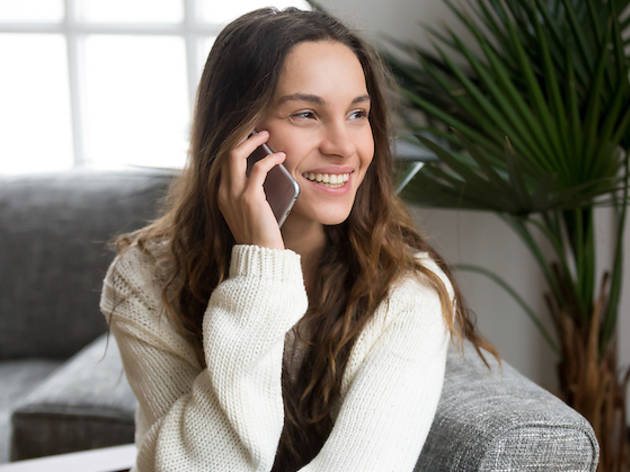 Photograph: Shutterstock
Factors to consider when choosing the best online psychic readers
Types of services offered
Psychic readings are the most popular choice for people in search of spiritual information. Depending on which company you use, you can select from various psychic readings online and get precise predictions. That includes chakra cleansing, dream interpretation, and energy healing.
Your options don't start and end with psychic readings, though. The best psychic websites offer a variety of different services including horoscope readings, tarot and astrology.
Contact methods
Accurate readings should be convenient and accessible. Look for psychic sites that offer multiple online reading methods such as email, phone call, chat, and video. That way, you can have a consultation whether you're at home, in a café, or on the go.
Psychic apps
More than half of internet traffic came from mobile devices in 2020. The best psychic websites should therefore make it easy to get in touch with a trusted advisor by using a mobile app. Companies such as Keen give you access to a psychic reading via phone call or online chat whenever you want.
The best psychic apps allow you to sort through different psychics and services to find the right option for your situation. You can even do a face-to-face video reading, thanks to the power of video chats.
Free minutes
Finding the top psychic advisors takes time. Take advantage of free psychic minutes while you look for your perfect match. Many of the best online psychics offer three free minutes for new customers, so you can try different psychic advisors until you find someone you feel a true connection with.
First-time customer discounts
It can be really difficult to make a decision when it comes to choosing an online psychic. One strategy is to take advantage of first-time customer discounts. Companies will give you up to 70 percent off on your first psychic reading or tarot reading, so you can see whether the service is to your liking.
Satisfaction guarantee
The last thing you want is to get a psychic reading from a less-than-accurate advisor. Go into your session with complete peace of mind knowing you have a satisfaction guarantee. All four companies in this list offer money-back guarantees, ensuring your psychic reading online is risk-free.
Customer reviews
There's a reason that 94 percent of online shoppers read reviews before making a purchase. Reading customer reviews goes a long way in deciding which psychics are accurate and reliable. You can get invaluable information from previous clients about their experience and sessions.
User reviews make it straightforward to find an ideal match. You can ensure that your tarot card reader or astrologist has consistent wisdom and accuracy. Testimonials can also key you into an advisor's availability, price, and personality type.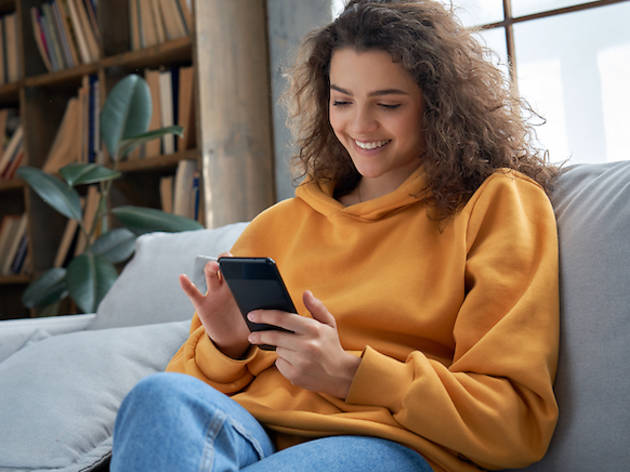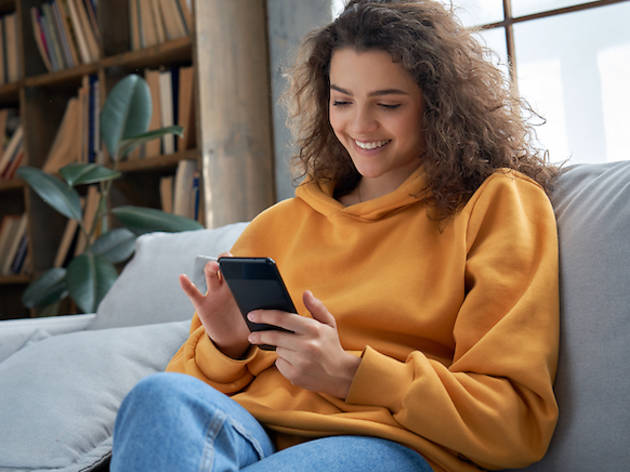 Photograph: Shutterstock
The different types of psychic readings online
Phone readings
Phone readings offer ​you a way to get psychic advice over the phone, 24 hours a day, without ever needing to leave your home. These psychics have honed their skills through years of practice to become sensitive to the energy and vibrations in your voice. This unique gift allows them to perceive information about ​your current situation, without needing to be physically present.
With a phone reading, your psychic advisor will prepare in much the same way they do for a face-to-face appointment. When you call a psychic hotline, you'll be charged per minute as the call proceeds. You can end the psychic or tarot card reading at any time and for any reason to avoid further charges.
Chat readings
A chat reading takes place on an instant messenger interface, where you can ask questions and receive a response ​from real psychics in real-time. Many clients prefer ​online psychic readings because there is a degree of anonymity that comes with the lack of voice contact. If you're going through a difficult situation, ​online readings can make it easier to open up and be honest about what's bothering you.
The best psychics, mediums, and tarot readers don't need to be physically in front of you ​to access your body's energy field. ​By tapping into their supernatural abilities, they ​can receive information from the spiritual realm and provide you with specific advice. A chat session is great for anyone that wants to talk to a psychic in a public place, without the risk of being overheard.
Video readings
Consider face-to-face video readings if you want the intimacy of an in-person visit. The platform enables you to make a connection that's not possible with a phone reading, online chat, or email. Video allows you to see and hear your advisor as if they're in front of you.
Live video readings are a powerful experience. You can engage in an open and therapeutic session, and speak to a real psychic through your mobile app or webcam whether you're at home or on the road.
Email readings
Are you always buried in work? Perhaps you're anxious about using video or phone readings. Email readings provide an accessible way to reach out to trusted psychic readers or tarot experts .
Email readings are best for open-ended questions because psychics can explain the information they perceive about your life without a time limit. The open-ended format lets you soak in all of the information. Email also allows you to message psychics whenever you have a free moment.

Best selling Time Out Offers