The best food trucks in America
The best food trucks in America offer on-the-go tacos, BBQ, Thai, burgers, pizza and more cooked in killer trailers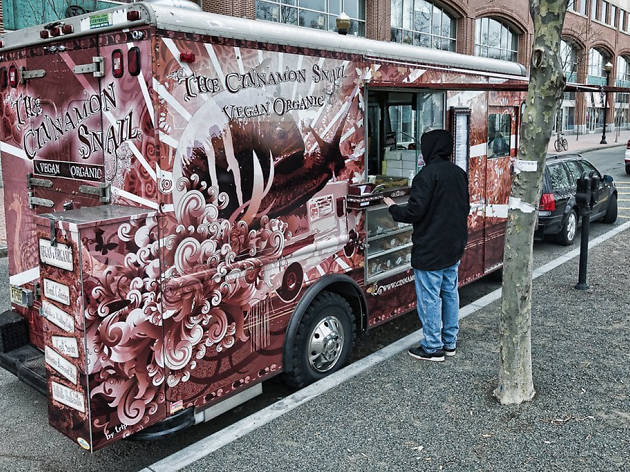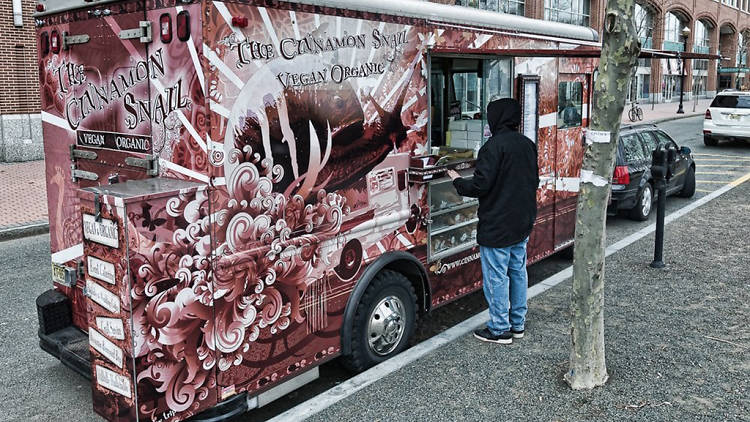 Best food trucks in America
If you thought a burger couldn't get any better, then you've never tried a Cuban burger: known as fritas, they consist of a juicy patty loaded with sweet sauteed onions and then piled with thin, super-crispy shoestring fries—all sandwiched into a fluffy Cuban roll. El Rey de Las Fritas is a Miami institution with three brick-and-mortar locations, plus this roving truck.
12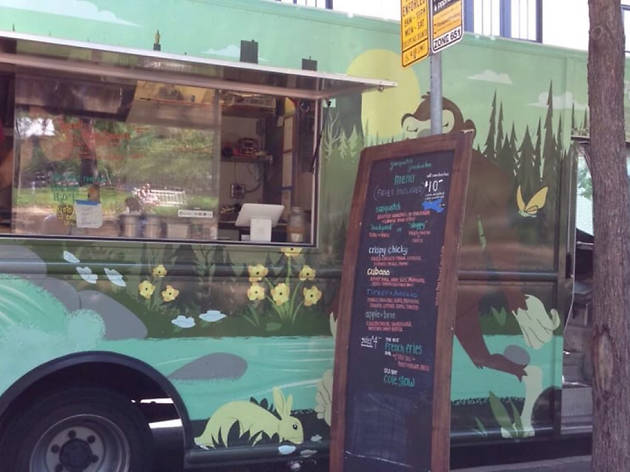 Photograph: Courtesy Yelp Liz L.
Sasquatch Sandwiches in Saint Paul, MN
The foundation for this popular food truck's menu is its Sasquatch sandwich, a pile of tender, juicy braised short rib loaded onto a fluffy milk bun. "Backyard"-style adds coleslaw and garlicky aioli, while "Sloppy"-style adds caramelized onions and cheddar: either way, the sandwiches are a generously sized, delicious indulgence. Other options, including an Italian cold cut Buon Giorno and crispy sea salt fries, are tasty, too.
The hustle and bustle of D.C.'s office culture has given rise to a slew of food trucks that provide quick and tasty meals for time-pressed staffers. One of the city's favorites is Pho Junkies, which ladles out a surprisingly deeply flavored and savory Vietnamese noodle soup. The signature pho is definitely the way to go, loaded with steak, brisket, flank steak, tendon tripe and meatballs, and garnished with bright fresh cilantro, scallions and lime.

Photograph: Courtesy Yelp/Michael B.
For those seeking a sweet street food treat, there's no better choice in Philly than the city's beloved Undrgrnd Donuts truck, which serves up freshly fried fritters daily. A 2015 Vendy Award winner, chef Bob Rifkin's rig excels in unique doughnut flavors: the Monkey Chunk is frosted with banana icing and smattered with chocolate chips and walnuts; the Camping Out boasts chocolate icing, graham crackers and marshmallow fluff; and the Cinnamon Challenge's vanilla icing gets a dusting of powdered Red Hots candy.
Restaurants, Sandwich shops
While grilled cheese can be simple—it's usually one of the first foods we learn to make on our own—it can also rise to gloriously gourmet heights, and that's what you'll find at Roxy's. Served on organic pan de mie bread, the massive sandwiches feature not just gooey, melty cheese, but also indulgent ingredients such as bacon and guac. For carnivores, the Mighty Rib Melt is a must-order: it's stacked with fontina cheese, braised short rib and sweet caramelized onions.
Vegas isn't really known as a food truck town—after all, the buffets are open 24/7—but Sauced is definitely worth a visit. The truck specializes in all manner of comfort food—think deep-fried Cajun rice balls, ginormous burgers and Korean BBQ tacos—but the secret, so to say, is in the sauce. Fried balls of mac 'n' cheese are laced with a bacon-laced number, while Asian chicken nachos are laced with Thai coconut sauce.