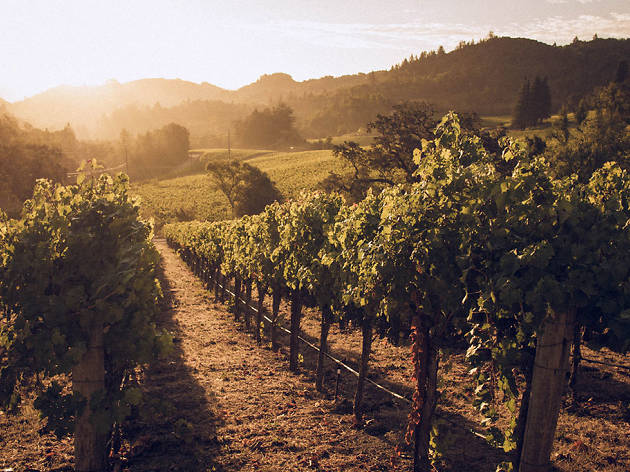 The best domestic day trips to take in America
Explore America's beaches, national parks and wineries on these fun day trips complete with guided tours and more
From sea to shining sea, the U.S. is full of amazing places to explore, from the best hiking trails in America to the best fishing spots in America. Whether you're a history buff looking to bone up on your knowledge of the U.S. capital or a nature lover looking to escape to the best national parks in the U.S., these fantastic day trips leaving from New York, Philadelphia, Miami, Los Angeles and San Francisco are full of culture and fun—but will have you home by nightfall. These are the best domestic day trips to take in America.
Best domestic day trips in America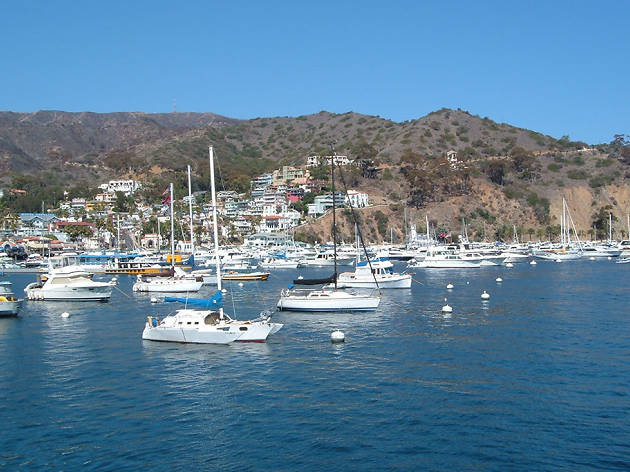 Photograph: Courtesy CC/Flickr/Michael Gray
Catalina Island day trip from Anaheim or Los Angeles
Located 22 miles off the coast of L.A., beautiful Catalina Island is a world apart from the city's hustle and bustle, known for its tranquil beaches, palm trees, rolling hills and the 2,000-foot summit of Mount Orizaba. This day trip grants you hours of exploration of Catalina, beginning with pickup at L.A. and Anaheim hotels and a smooth, scenic one-hour ferry ride out to the island. Once there, you'll board a sturdy Ribcraft boat and head back out onto the water for an adrenaline-fueled one-hour tour. Spot dolphins and sea lions in the Pacific Ocean and along the coast, and learn about Catalina Island's history and landmarks from a knowledgeable guide. After the tour, you'll have some free time for lunch and exploring the island on your own, followed by a return ferry ride and drop off back at your hotel.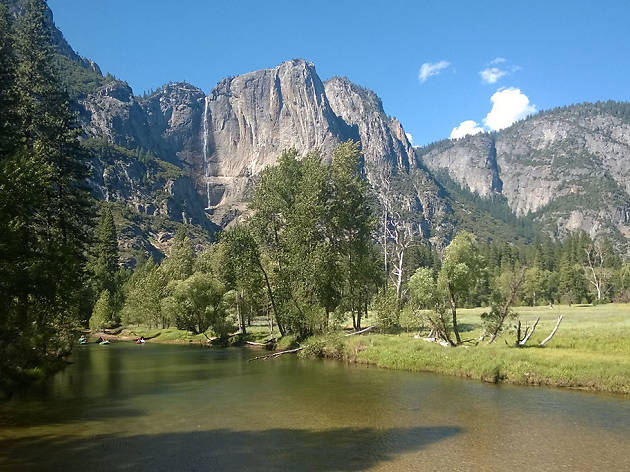 Photograph: Courtesy CC/Flickr/Su--May
Yosemite National Park and Giant Sequoias trip from San Francisco
Leave city life far behind with this day trip into the breathtaking beauty of Yosemite National Park. The morning begins with pickup at your hotel, followed by transportation to the park, during which you'll pass through old gold rush towns of the Sierra Nevadas. Upon arrival in the park, your guide will lead you on some gentle hikes to admire the giant redwoods of Tuolmne Grove, with stops at the Fallen Monarch, the Grizzly Giant and California's famous Tunnel Tree. The hike will ascend to Inspiration Point, which affords a bird's-eye view of the entire valley and the impressive granite formations of Half Dome and El Capitan. After the guided hike, you'll have free time for a picnic lunch, a dip in a river pool, a leisurely bike ride through the valley or any number of other inspirational activities. In the evening, you'll enjoy a sunset ride back through the Sierra Nevadas and back to your hotel.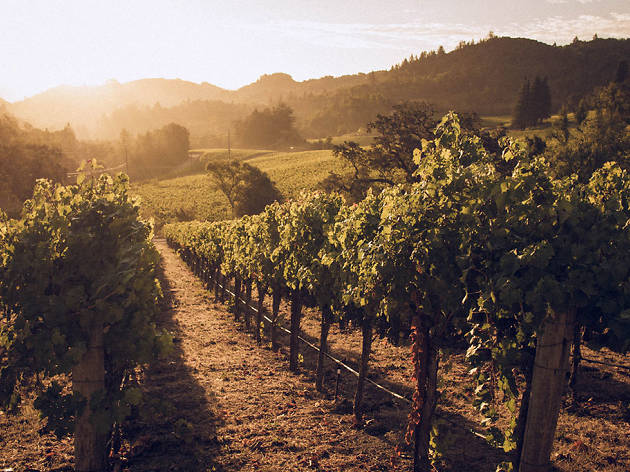 Photograph: Courtesy CC/Flickr/mat79
Napa and Sonoma Wine Country tour from San Francisco
Oenophiles will love this comprehensive guided tour of Northern California's wine country, with info- and tasting-packed visits to Napa and Sonoma wineries. The day begins with luxury coach transportation to wine country, where you'll visit a mix of three boutique and large-scale wineries for tastings and guided tours of the grounds. At each winery, you'll walk through beautiful vineyards; see how the grapes are picked, crushed, blended and bottled; and then sample the finished product in the tasting room. All tasting fees are included, and adorable Yountville is packed with classy restaurant options—ahem, the French Laundry—for lunch. After sampling offerings at Nicholson Ranch Winery, Madonna Estate and Sutter Home, you'll board the comfy coach back to San Fran (where you'll likely slip into a wine-induced nap).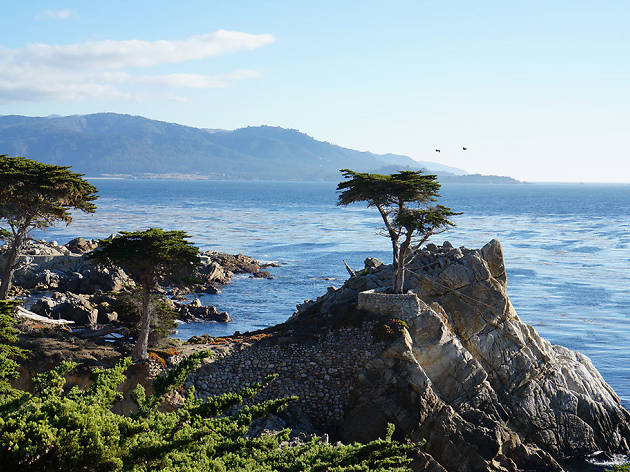 Photograph: Courtesy CC/Flickr/Dion Hinchcliffe
Monterey, Carmel and 17-Mile Drive day trip from San Francisco
This scenic day trip shows off the best of northern California, with a breathtaking drive along the coast's famous Highway 1 and stops in the charming towns of Monterey and Carmel. After pickup at your hotel, you'll embark upon a picturesque coastal drive, with spectacular views of the Pacific Ocean. The first stop is historic Monterey, where you have the option of visiting the world-famous aquarium and marine conservation center, or exploring Cannery Row, made famous by John Steinbeck. Then it's back on the bus en route to Carmel-by-the-Sea, which boasts a bustling local art scene and a historic mission dating to 1771. Before heading back to San Fran, you'll cruise along glitzy 17-Mile Drive, home to the world-renowned Pebble Beach Golf Course, magnificent mansions and the Lone Cypress, one of the world's most-photographed trees which stands all alone on a rocky outcrop overlooking the sea.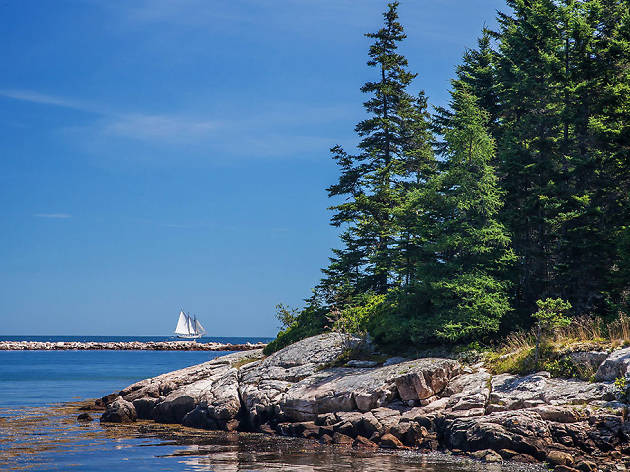 Photograph: Courtesy CC/Flickr/Peter Rintels
Two-day Acadia National Park and Bar Harbor tour from Boston
While this sojourn isn't technically a day trip because it spans 48 hours, we think you'll make room in your schedule for it: it's that good. Departing from Boston, this comfy chartered bus will deposit you in coastal Maine's stunning Acadia National Park, noted for spectacular Atlantic Ocean and natural wonders such as Sand Beach, tucked between two walls of solid pink granite, and Cadillac Mountain, the highest point along the North Atlantic seaboard. After an overnight hotel stay, you'll continue on to Bar Harbor, where an optional guided cruise will school you on local wildlife such as harbor seals, bald eagles and sea ducks, as well as on the long tradition of lobstering in the area. At lunchtime, enjoy classic Mainer fare such as lobster and blueberry ice cream. En route back to Boston, the tour will stop in Salem, Mass. for an optional visit to the Witch Museum before arriving back to the city by nightfall.