The best zoos in the U.S. are worth taking a cross-country trip for
From gorillas to pandas, get up close and personal with all sorts of animals when visiting the best zoos in the U.S.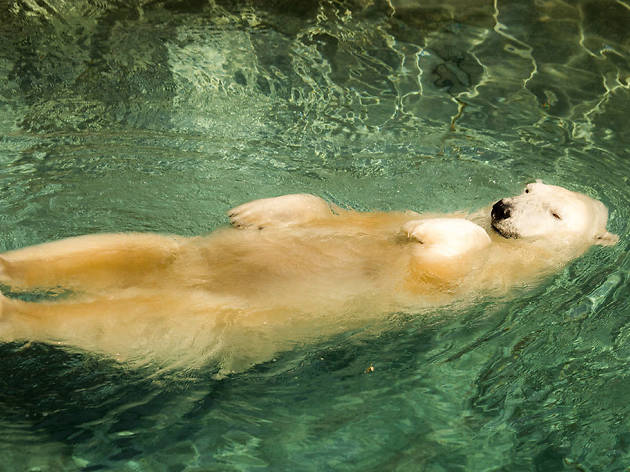 That great American pastime of going to the zoo is more enjoyable today than ever before, with world-class parks offering improved habitats and intimate peeks at exotic animals from all over the globe. Whether you're visiting New York, Miami or San Diego, set out some time to check out Indian rhinos, clouded leopards and more amazing animals at the best zoos in the U.S.
Best zoos in the U.S.
If there's one thing Texas has it's space, and the Houston Zoo clearly takes advantage of that. The premise is home to more than 6,000 animals, belonging to about 900 different species, roaming a variety of habitats. Aspiring ornithologists take note: the zoo boasts one of the country's largest collections of birds, more than 200 species divided between three exhibits. Check out rhinoceros hornbills with gigantic beaks; multicolored Marianas fruit doves that look like something out of an Impressionist painting; pastel-pink flamingos and many more. True animal lovers can even have a sleepover at the zoo and meet ambassador animals such as hedgehogs, tortoises and chinchillas.
This 750-acre zoo with more than 100 exhibits has 3,000 animals on site, many of them tropical species well-suited to Florida's balmy climate. Observe creatures such as Malayan sun bears, Asian elephants, clouded leopards, komodo dragons and more. The zoo's air-conditioned monorail is a great way to cover distance at the park, making four stops at the different habitats. For a truly unforgettable experience, visitors can feed the zoo's enormous Indian rhino, or others animals like giraffes, camels and parrots.
Attractions, Zoo and aquariums
Home to more than 3,500 animals, the Memphis Zoo excels at bringing visitors into the routine of the park, with plenty of zookeeper chats and animal feedings on its schedule each day. Learn how the zoo's employees care for animals such as pandas, primates and giraffes, and feed residents including grizzlies, tropical birds and elephants. Get a peek at what happens during the dark hours at the zoo's "Animals of the Night" habitat, where lorises, lemurs and naked mole rats share their nocturnal routines.
Photograph: Courtesy CC/Flickr/David Ellis
14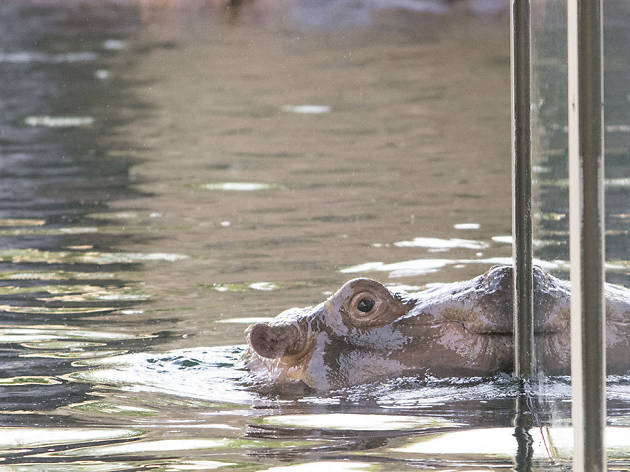 Photograph: Shutterstock
Cincinnati Zoo in Cincinnati
The second oldest zoo in the country, this Cincinnati park opened in 1875. Its nearly 150 years of experience show in rigorously recreated habitats stocked with clouded leopards, Andean bears, bearded dragons and more. The zoo's superpower is the diversity of its behind-the-scenes experiences, which range from private, 30-minute encounters with Moe, the resident two-toed sloth, to a "Remarkable Rainforest" tour that includes up-close visits with creatures such as a blue and gold macaw and a six-banded armadillo.
Attractions, Zoo and aquariums
The Mile High City's zoo stands out among Denver's attractions, offering a jam-packed daily schedule of fun, interactive events like the feeding of African penguins; encounters with the zoo's llamas Jorge and Fernando; and demonstrations at the Toyota Elephant Passage, populated by Asian elephants, greater one-horned rhinos, Malayan tapirs and more. Kids will clamor for the chance to participate in the zoo's "Bunk with the Beasts" overnight stay, which includes up-close-and-personal visits with the animals as well as a pizza dinner.
Photograph: Courtesy CC/Flickr/Owen Allen