The 10 best contributors from The Daily Show with Jon Stewart
Of the many pranksters Stewart championed, these performers distinguished themselves on set and are still making noise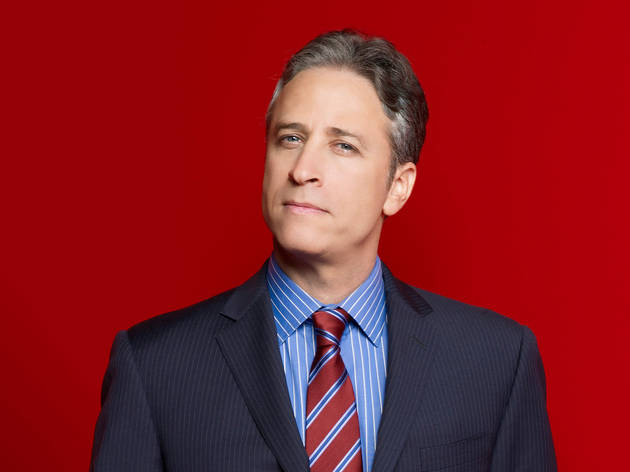 Jon Stewart's long run at The Daily Show did more than solidify his legacy as a political satirist and interviewer; it created a platform for many sorts of comedic personalities to showcase their writing and performing chops. From the self-satisfied deadpan of John Hodgman to the manic restlessness of Steve Carell, here are the 10 best alums from Jon Stewart's stewardship of the Daily Show (and some of the funniest New Yorkers) who cut their teeth while working for Stewart and continue doing great work today.
Top 10 Daily Show contributors, ranked
10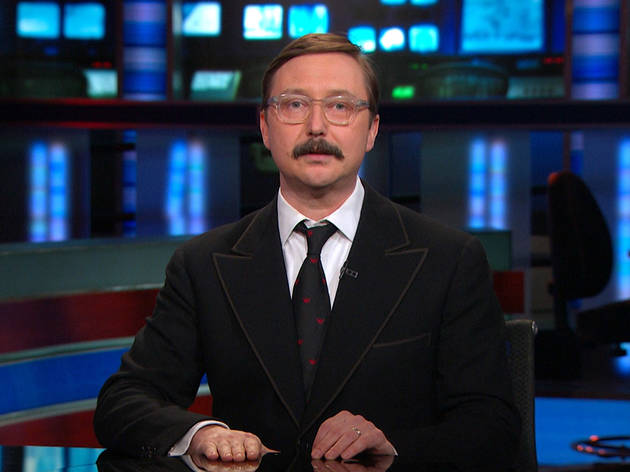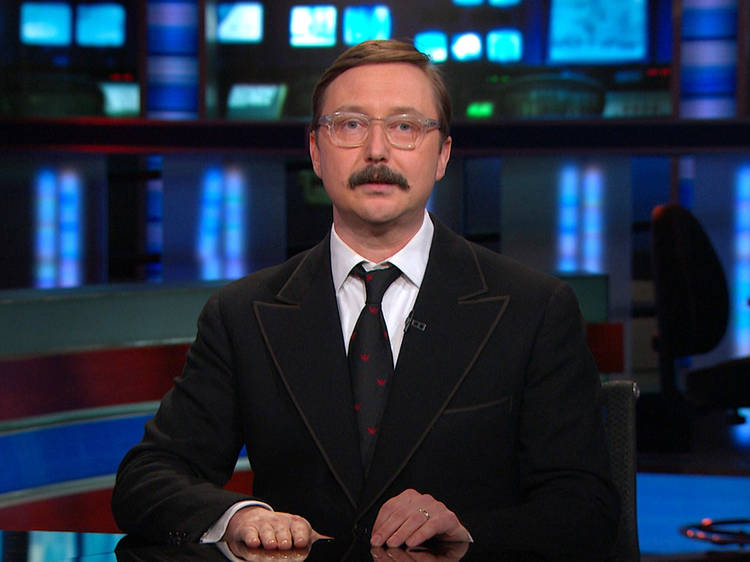 John Hodgman
Known for on The Daily Show: The "deranged billionaire" known as John Hodgman produced snidely judgmental segments about, gated Mars colonies and immigrants bringing disease into the U.S. among other things, and always kept Stewart giggling while lending a mock stentorian tenor to the proceedings.
What he's doing now: Hodgman pops up on shows from Bored to Death to Mozart in the Jungle, but he's also been developing as a stand-up (and preparing fans for the apocalypse) in his Netflix special Ragnarok. He will continue to contribute to The Daily Show with Trevor Noah.
9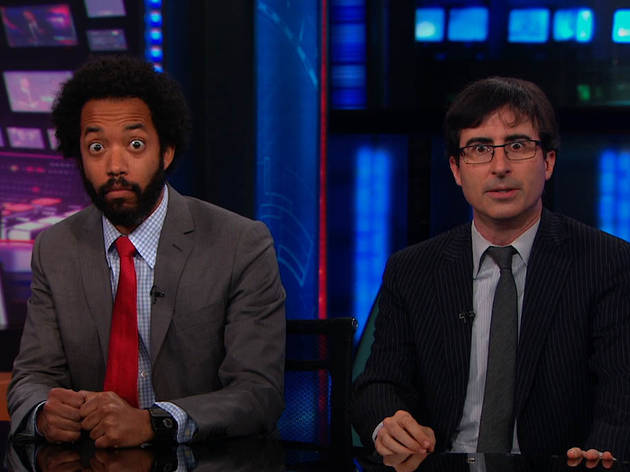 Wyatt Cenac
Known for on The Daily Show: Though his recent interview on WTF revealed that his exit from TDS may not have been the smoothest, Cenac was nevertheless a highlight on the show throughout his tenure. The comic's laid-back persona often gave way to something more fiery when dissecting issues of race and discrimination in the States.
What he's doing now: Since his departure in 2012, Cenac has largely been focused on stand-up—including the worthy album Brooklyn, recorded at Union Hall—but given his skills as both writer and performer, Cenac surely has more elaborate projects on the horizon.
8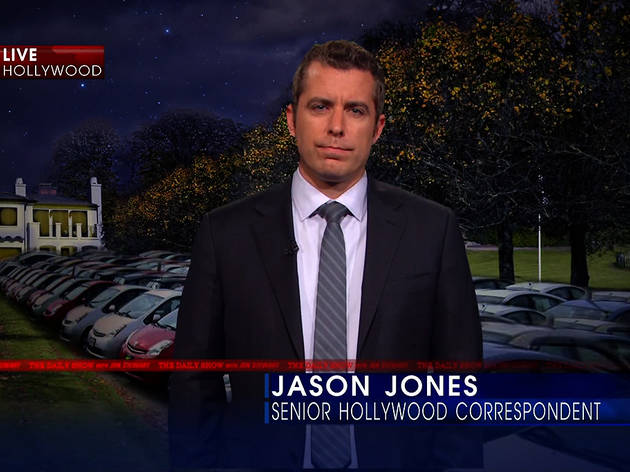 Jason Jones
Known for on The Daily Show: When he first arrived on the show, Jones took the ultra manly approach to his TDS character—loud, bold, aggressive and often pants-less. Over time he took more and more assignments abroad; as the "senior foreign correspondent," he brought more nuance (yes, nuance) to TDS's coverage of international events.
What he's doing now: Jones left the show in March to work with his fellow former TDS correspondent (and spouse) Samantha Bee on the TBS family comedy The Detour. He's also working on his film career, having popped up in sequels to Hot Tub Time Machine and Pitch Perfect.
7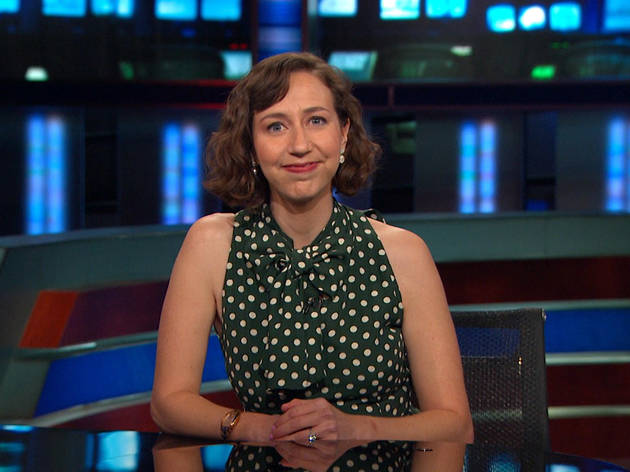 Kristen Schaal
Known for on The Daily Show: Given her loopy stand-up and the obsessive characters she played on shows such as Flight of the Conchords, it was great to see Schaal indulge her argumentative side in her polemics for Stewart. As the "senior women's issues correspondent," Schaal pointed out inequality between the sexes while dissecting ideas about working wages, sexy Halloween costumes and the rise of the dad bod.
What she's doing now: Schaal has always been busy, but these days she's best recognized for voicing the domineering Louise on Bob's Burgers and playing fastidious Carol Pilbasian on The Last Man on Earth. Schaal, too, will create pieces for Trevor Noah's version of TDS.
6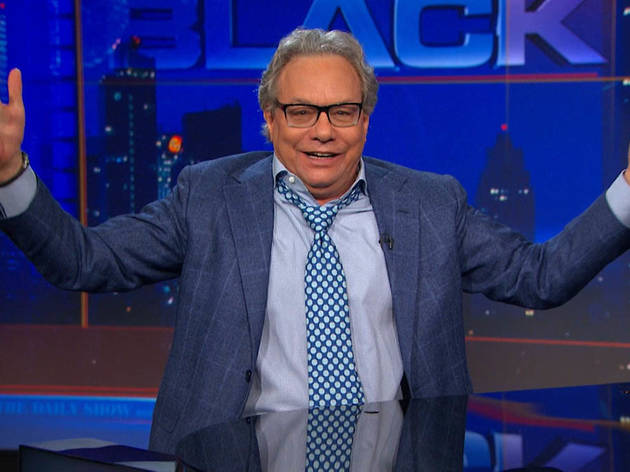 Lewis Black
Known for on The Daily Show: The jittering, angry dervish that is Lew Black has been a part of The Daily Show since its beginnings, some 19 years ago, with then-host Craig Kilborn. The dedicated comic's rants, segments known as "Back in Black," were an example for fellow correspondents and contributors to follow: Get in, hit hard and get out.
What he's doing now: Though he appears quite a bit on TV and in voiceover for animated shows, Black still tours, waking his audiences up to issues of social and political injustice. Along with Hodgman and Schaal, he will make time to appear next to host Trevor Noah.
5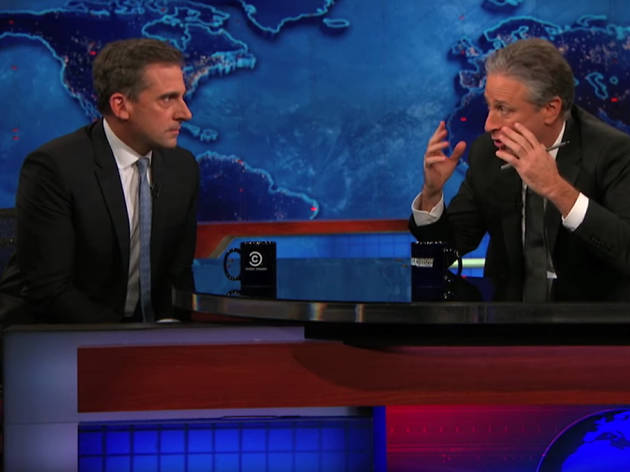 Steve Carell
Known for on The Daily Show: More than any other performer, Carell defined what a TDS correspondent could do (and get away with) during his tenure at the show. Physically bold but mentally vacant, Carell's assured half-wit of a reporter pushed a lot of buttons and flashed a goofy grin attempting to smooth things over with offended parties.
What he's doing now: The character he created under Stewart's watch fed into many of the roles he's played in Hollywood, including hapless Dunder Mifflin boss Michael Scott. Carell has tackled more serious roles too, including the unsettling Olympic wrestling benefactor John du Pont in Foxcatcher.
4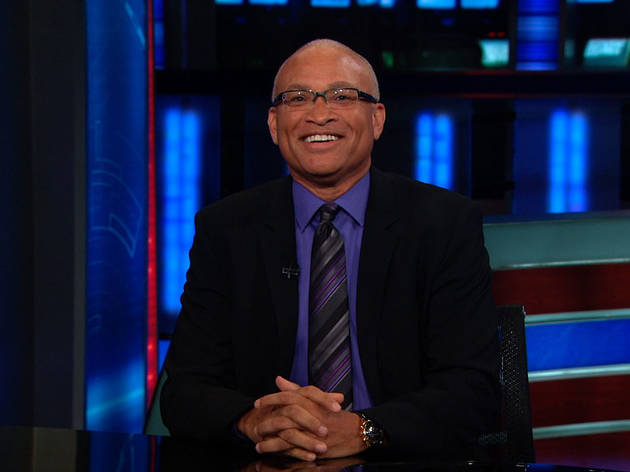 Larry Wilmore
Known for on The Daily Show: Longtime comedy writer and producer Wilmore, who got his start writing for In Living Color and created The Bernie Mac Show, played TDS's "senior black correspondent" from 2006 until he departed in 2014.
What he's doing now: The Nightly Show with Larry Wilmore took the slot left open by Colbert Report earlier this year, and it dissects racial issues while highlighting Wilmore's convivial presence at roundtable discussions. The performer's placid exterior belies a rigorous mind and incisive wit that bears down on politicians and public figures who can't keep it 100.
3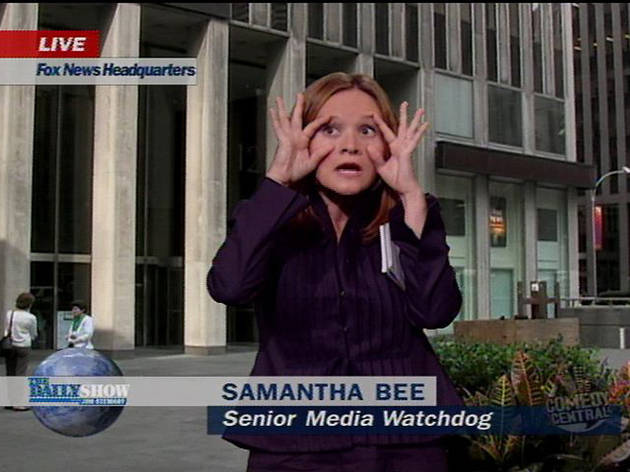 Samantha Bee
Known for on The Daily Show: One of Bee's talents as a correspondent was letting the audience know not only where the joke was, but exactly how she felt about the issue. Whether fuming over custody rights for rapists or nodding mechanically along with hypocritical Romney supporters, Bee walked the line between satire and editorial incredibly well.
What she's doing now: After 12 years as a correspondent, Bee left TDS in May this year to prepare to executive-produce a family sitcom with husband—and former TDS correspondent—Jason Jones as well as host the new TBS show Full Frontal. Her TDS skills will no doubt help with the introduction of the latter, which will feature topical humor and field pieces.
2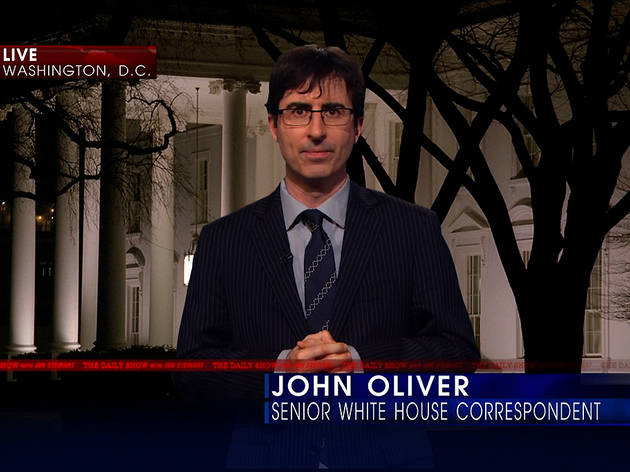 John Oliver
Known for on The Daily Show: Oliver was already an astute political comic before contributing and writing for TDS, which he did for seven years. (He also proved himself a capable host, filling in when Stewart went away to film the dramatic feature Rosewater.)
What he's doing now: Oliver digs deep into overlooked social and political issues in his HBO spin-off, This Week Tonight. His investigative segments, which do everything from dish dick jokes with Edward Snowden to make Supreme Court re-creations more interesting with dogs, owe a lot to Stewart's TDS template.
1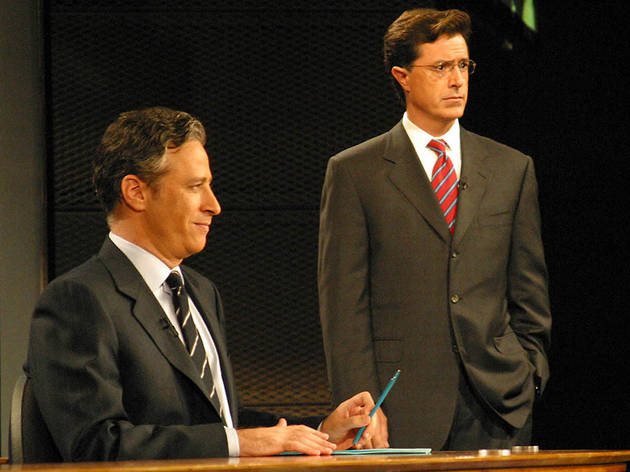 Stephen Colbert
Known for on The Daily Show: Colbert is one of the few performers that preceded Stewart on The Daily Show, yet he still owes quite a bit to his former boss. After several years of smirking through TDS segments such as "The Week in God," he spent nine years of playing blowhard pundit "Stephen Colbert" on TDS spin-off The Colbert Report.
What he's doing now: Colbert jumped to CBS this fall to take over The Late Show after David Letterman's retirement. Even with a new set and new responsibilities to a network audience, Colbert and his crew still carry on Stewart's legacy with the playfully visual desk pieces TDS pioneered.