72 hours in Paris
Summer by the Seine? Experience the zing and excitement of Parisian cultural life in 2016—the City of Love is as lively and happening as it's ever been.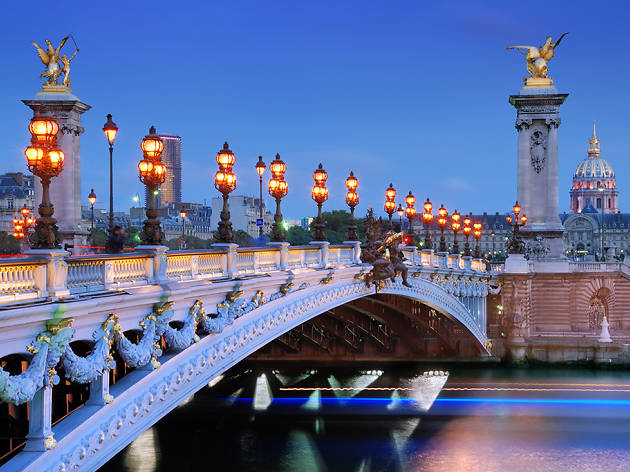 We love Paris in the summer when it sizzles with great art and culture, amazing outdoor drinking and dining, and tons of deliciously inviting boutiques to shop in. But what to do when you only have three days to explore one of the world's most exciting and bountiful cities? Don't worry, we've got your back. With our expert 72-hour guide to the French capital, you won't miss a second of the good times in your limited time: Michelin-starred restaurants, cutting-edge nightclubs, music festivals and art exhibitions…With our recommendations, and some smart planning, you'll get a taste of it all.
Restaurants and bars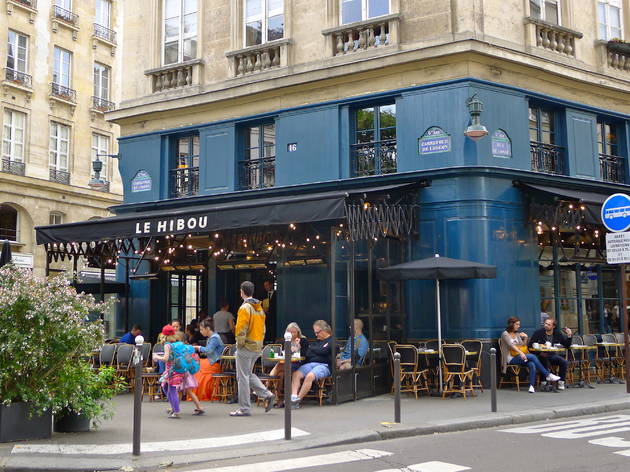 Le Hibou
Like the majority of its neighbours on the chic Odéon crossroads, on Paris's Left Bank
(16 Carrefour de l'Odéon, +33 1 43 54 96 91), well-established bar/restaurant Le Hibou prioritizes style above all else. Though not necessarily always a good thing, here it pays off. A chic yet cozy interior of oil paintings, stuffed animals, fairy lights and parquet flooring make customers at Le Hibou feel right at home.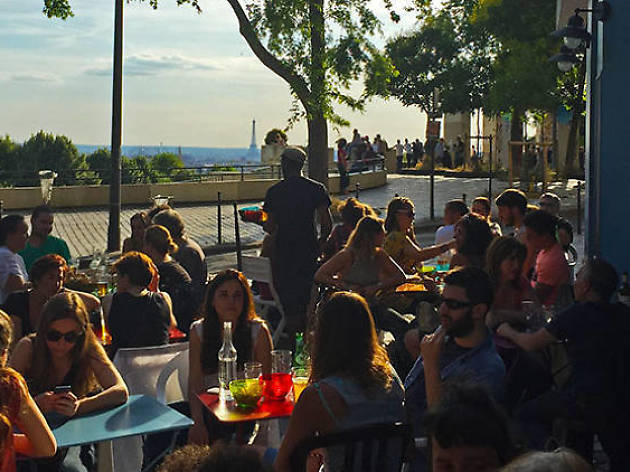 Moncœur Paris
Perched high above the city, at the top of the Parc de Belleville, Moncœur Paris (1 Rue des Envierges, +33 1 43 66 38 54) boasts no doubt one of the best views of the capital. Come here to survey the whole city from the bar's isolated terrace, while indulging in smoked meat platters or their famous house steak. Above all, make sure to be here in time for sunset.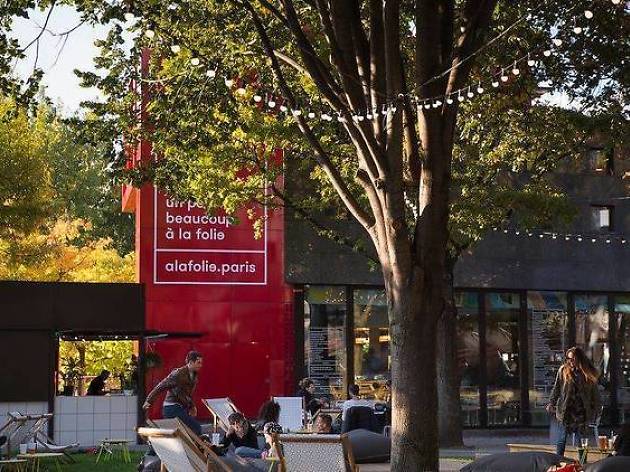 A la folie
Open for service since summer 2015, À La Folie (26 Avenue Corentin Cariou)—another café/bar located in the ultra-modern Parc de la Villette in northeast Paris—has recently proved popular among movie-lovers, who come in droves when the park puts on its renowned open-air film screenings in summer. Its expertly curated beer menu is the main draw.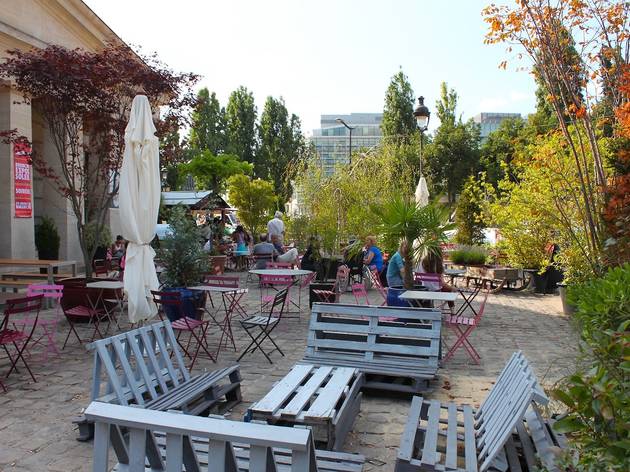 La Rotonde
Constructed a year before the French Revolution, this magnificent but slightly imposing establishment (105 Boulevard de Montparnasse, +33 1 43 26 48 26) features a restaurant, an outsize terrace, a bar and a dance floor. So come here, and there's basically no need to move on anywhere else. Do as the regular clientele does and power up with some excellent food and drink, then shimmy the night away.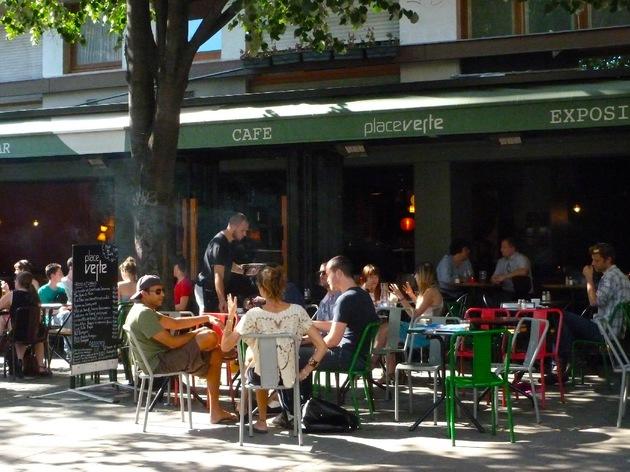 Café Place Verte
Despite being one of countless trendy bars in the buzzing Oberkampf area, Café Place Verte (105 Rue Oberkampf, +33 1 43 57 34 10) is a popular haunt among Paris's swarms of in-the-know post-work drinkers. In summer, the café offers customers a shady vantage point from which to enjoy the surrounding street art, while there's a pleasingly relaxed vibe inside the '70s-inspired bar space too.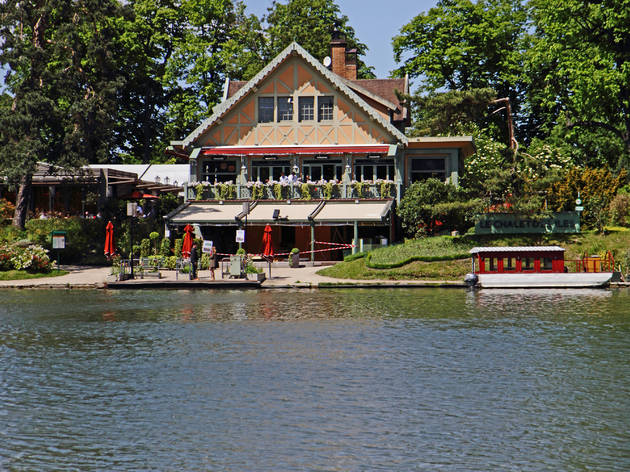 Chalet des Iles
Reputed among lovers of good food who want to get away from the noise, pollution and worries of everyday life, this Swiss-style chalet (14 Chemin de Ceinture du Lac Inférieur, +33 1 42 88 04 69) restaurant is a little piece of Parisian paradise, accessible only by boat. Head chef Cédric Poncet creates dreamy seasonal menus featuring dishes like a delectable dish of lamb seasoned with rosemary, paired of course with tip-top French wines.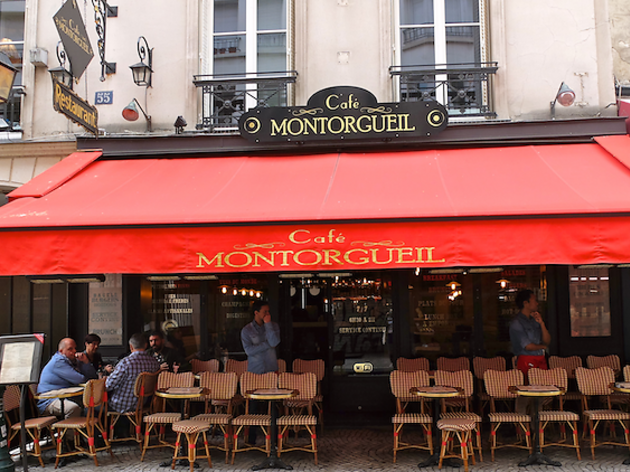 Café Montorgueil
Named after the pedestrianized street on which it's located, Café Montorgueil (55 Rue Montorgueil, +33 1 40 13 00 01) impresses with its unfussy but exquisitely prepared dishes. No other place in the area rivals this understated café, which prides itself on providing an authentic Parisian experience for tourists but without the usual price tag.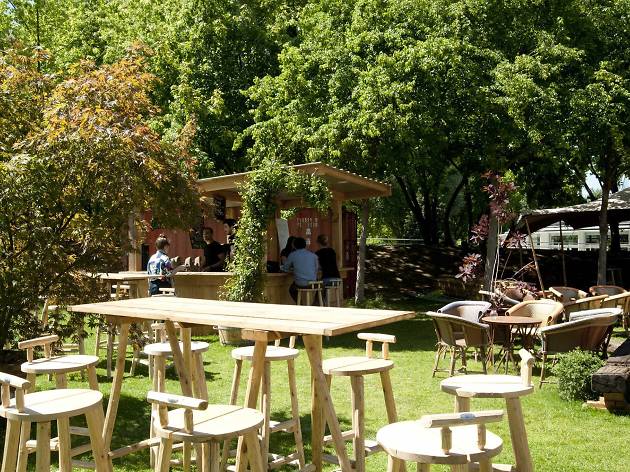 La Petite Halle
For somewhere with an on-point jazz and soul soundtrack and an inventive cocktail menu, we suggest you head to this chilled-out bar in northeast Paris (211 Avenue Jean Juarés, +33 9 82 25 91 81). Light streams in during the day through the large windows that look out onto the neighboring Parc de la Villette, creating a calm space perfect for convivial drink.
Shopping and style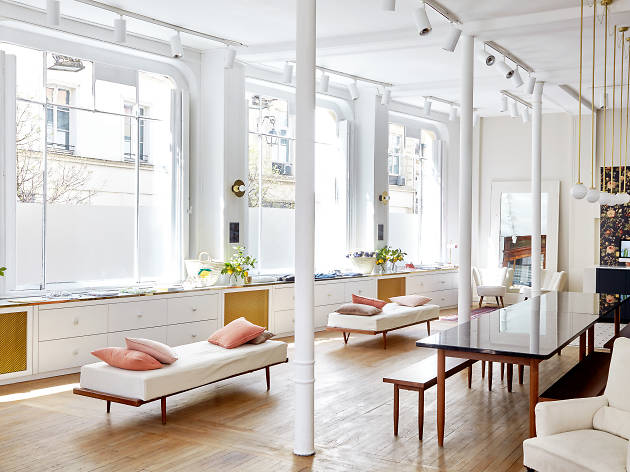 L'Appartement Sézane
At last, a shop in which you can really feel at home. At its first physical address (1 Rue Saint-Fiacre), chic prêt-à-porter brand Sézane has created a showroom that's laid out like an apartment, with enormous walk-in changing rooms, vintage-style furnishings and even its own movie theater.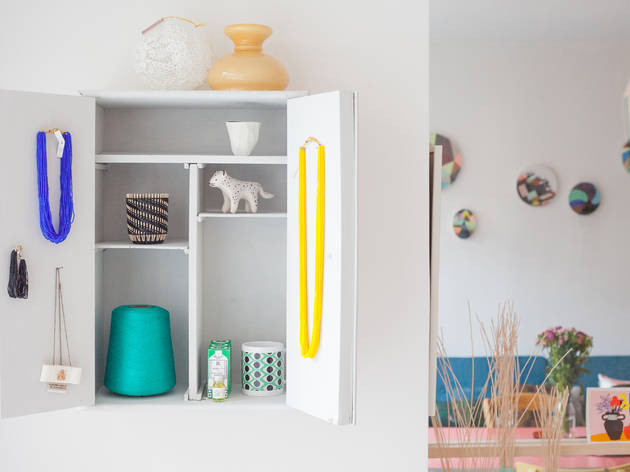 Klin d'œil
Formerly a fixture of Paris's various craft markets, creative and colorful accessory makers Klin d'Oeil have recently set up a permanent store in the heart of the 11th arrondissement (6 Rue Deguerry, +33 1 77 15 22 30). If you come at the right time, the light-filled space exudes the charm and conviviality of a cozy French tearoom.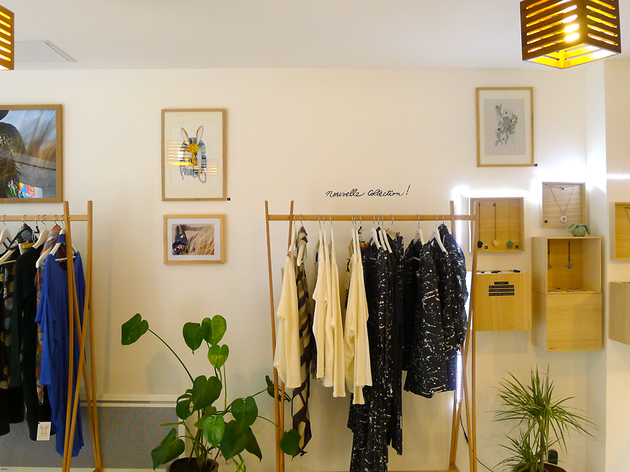 Ambrym
Consistent in their urban, feminine, contemporary style, the trendy outfits and accessories proposed by Ambrym
(22 Rue des Vinaigriers, +33 1 42 05 35 38) are very much a product of their time: all eco-friendly, with a particular emphasis placed on the quality of their locally sourced material (everything from Breton earthenware to materials woven near the Mediterranean). Though it's still relatively new to the scene, it has impressed early.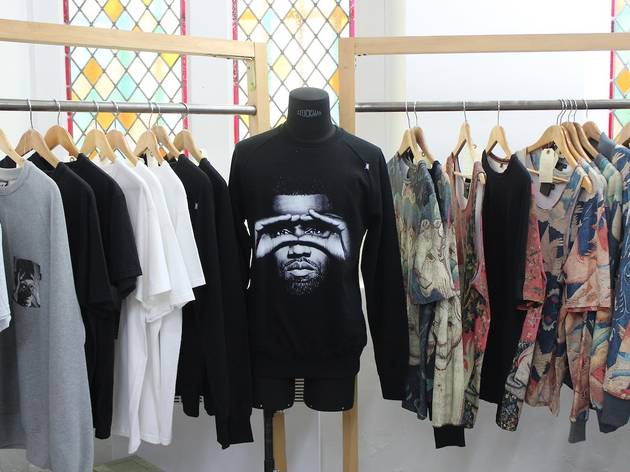 Le Bouclard
Halfway between artist's atelier and fancy showroom, ingenious boutique Le Bouclard (1 Rue Cavallotti, +33 1 45 22 60 01)—located on the Rue Charlot in the Marais—proves that high-end French prêt-à-porter still has a rosy future ahead. Most of the products on offer here are hand-cut and stitched in situ, with results that are as impressive and agreeable as the setting.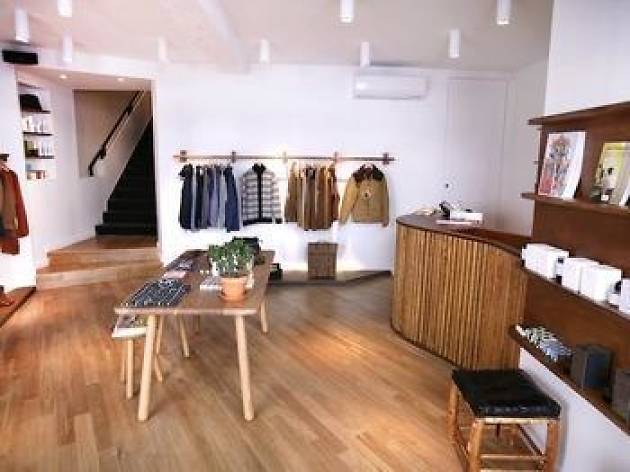 French Trotters
Though most floor space at elegant concept store French Trotters (128 Rue Vieille du Temple, +33 1 44 61 00 14) is given over to a particularly appealing collection of on-trend prêt-à-porter from local designers, the store also offers a decent selection of houseware and other assorted items, from cosmetics and coffee-table magazines to furnishings and bedclothes.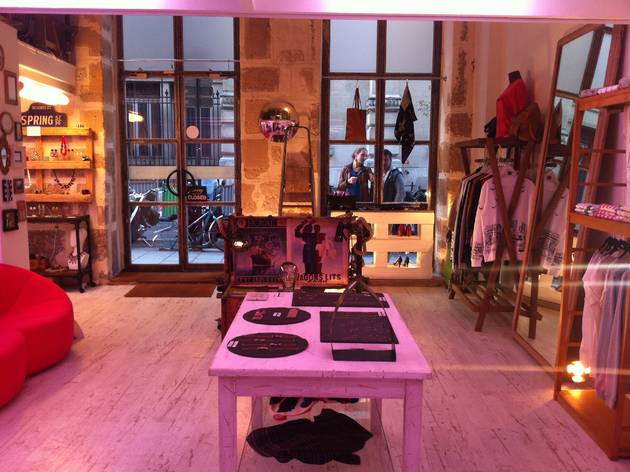 Paulie and Me
Much more than just a typical designer clothes boutique, Paulie and Me (68 Rue Jean-Jacques Rousseau. +33 6 85 94 04 34) is an admirable champion of up-and-coming young French designers. Impressively, it also encourages customers to consider the effects of throwaway fashion by equipping its products with numerous innovative functions and features. For these two reasons alone, its latest collections shouldn't be missed.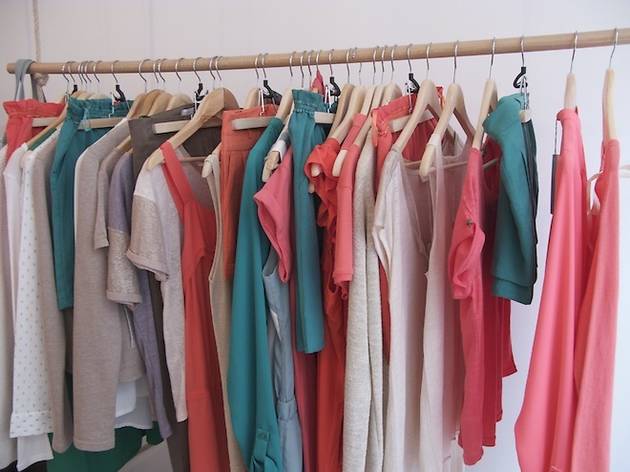 Les Voltigeuses
Located on the buzzing Rue des Petites Écuries, the cozy Voltigeuses (45 Rue des Petites Écuries, +33 1 42 46 12 38) nicely epitomizes the down-to-earth familiarity of the central 9th arrondissement—the surrounding area—combining carefully selected ranges of jewelry, accessories and clothes with eminently affordable prices. Come here to discover some of the most gifted new designers working in France today.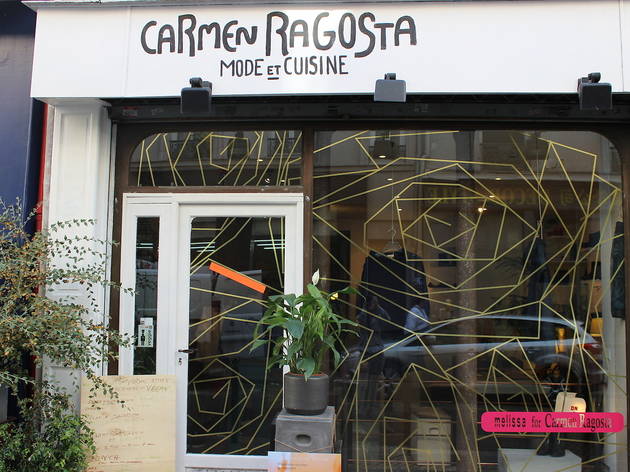 Carmen Ragosta
Vegetarian cuisine and high-end fashion don't make for the most natural pairing, but Carmen Ragost—a big name in the world of haute couture—manages to pull it off at her eponymous restaurant-cum-designer's atelier (8 Rue de la Grange aux Belles) near hipster haven, the Canal Saint-Martin. Tucked down the quaint Rue de la Grange aux Belles, the space encompasses an extensive shop floor, a sweet-smelling kitchen and an underground workshop that all give the overall impression of an eccentric Italian just having a good ol' time pushing her art in exciting new directions—which is essentially what it is.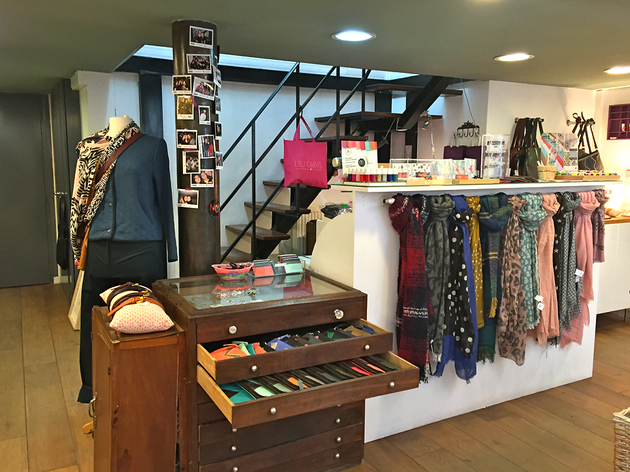 Lili Cabas
Beautifully crafted leather goods are the speciality at this funky showroom (24 Rue des Petites Écuries, +33 9 54 40 00 16), which doubles as the functioning atelier of owner Gaëlle Giard. It's not just about the leather here, though: jewelry, lamps and even nail varnish are also lavishly displayed across the boutique's shelves, while art exhibits occasionally take place in the same space.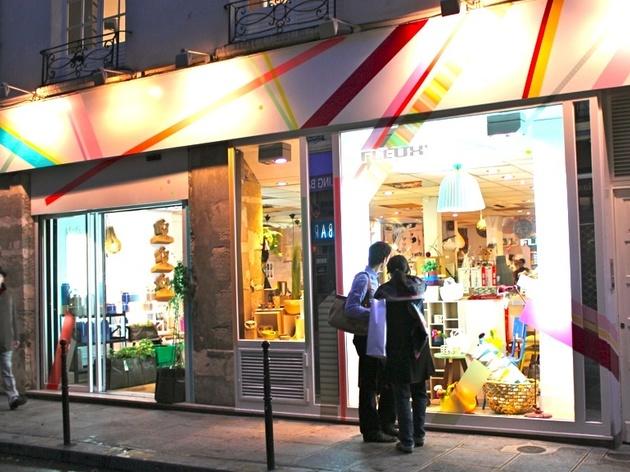 Fleux'
If you're after wacky objects to go around the house, make sure to stop by this 3,800-square-foot homeware boutique in the heart of the Marais. Combining luxury with a certain level of eccentricity, Fleux' (39 Rue Sainte-Croix de la Bretonnerie, +33 1 42 78 27 20) should be your go-to place for faux animal heads, ornamental coat hooks and head-turningly unusual lamps—those sorts of things.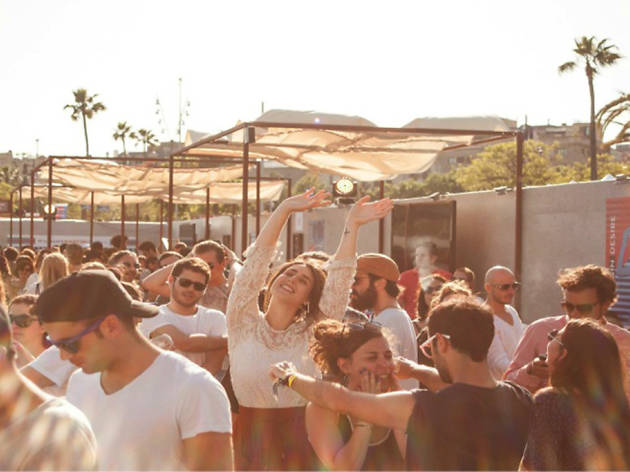 MA TERRAZZA
The number one place to be during the first week of June (from May 31 until June 5) is Paris's newly opened barge-club FLOW, currently moored by the Pont Alexandre III and Jacques Chirac Quai Branly Museum. Why? For an enormous opening party, open to the public for the entire weekend. Revellers can sip on Martini & Tonic and taste Daniel Imbroisi's antipastis, all while enjoying a long weekend's worth of trendy live music from the likes of Beth Ditto, Breakbot, La Femme, L'Impératrice, Hyphen Hyphen and more.