These bachelorette party destinations will make for oh-so-memorable trips
From kayaking in Chicago to partying in Miami, these bachelorette party destinations are sure to please any bride-to-be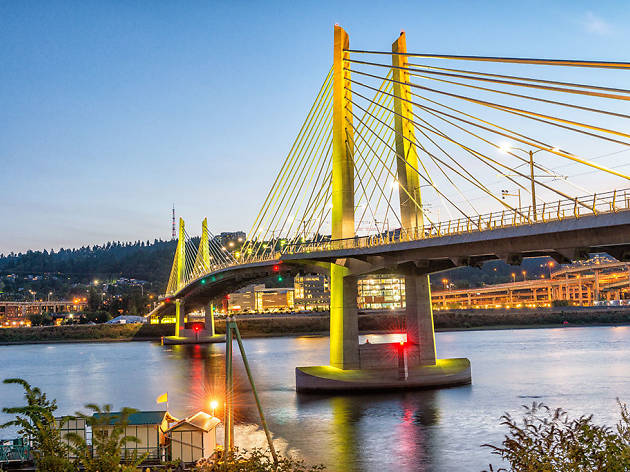 A bachelorette party isn't the time to visit any old destination—you want to celebrate in high style in truly special places. Across the country, different cities offer a wealth of partying options, whether you and your bridesmaids are fashionistas seeking the latest looks sold in the best shops in Los Angeles, foodies who can't wait to try the best pizza in America or just a crew of overworked gals eager to throw back a drink (or three) at the best tiki bars in America. From Sin City to the Windy City, these are the best bachelorette party destinations in America.
Bachelorette party destinations
We love Chicago because it's kind of like a cleaner, more polite version of New York, offering both high-end and casual dining, expertly mixed cocktails and sudsy craft beer, avant garde theater experiences and excellent live music. Second City, the renowned improv troupe that has funneled some of its funniest stars to Saturday Night Live, is based here; check out their hilarious all-female "She the People" show, which runs Thursday through Saturday nights and bills itself as "Girlfriends' Guide to Sisters Doing it for Themselves." If the weather's nice, grab your crew and go kayaking on the Chicago River, indulge in some pints at a tour of Lagunitas brewery and, at night, dress up and sip fancy cocktails at excellent mixology dens including the Aviary and Lonesome Rose.
2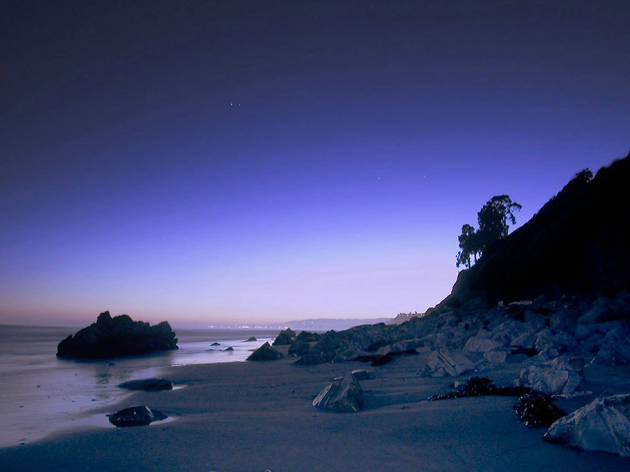 Photograph: Courtesy CC/Flickr/Extra Medium
Any serious wine lover in the U.S. has probably already spent a fair amount of time in Napa Valley, so mix it up for your bachelorette party and bring your gal pals to the "American Riviera" of beautiful Santa Barbara. Boasting more than 200 wineries, the area produces a huge variety of exciting vinos. Standout tastings are offered at Presqu'ile Winery, Grassini Family Vineyards and many more; when not drinking, take in the stunning views of the coastal Santa Ynez Mountains with a day hike or a kayaking expedition through sea caves. And if your group craves some urban culture, head downtown to the Funk District to stroll ten blocks of unique restaurants, art galleries and shops.
Photograph: Courtesy CC/Flickr/Extra Medium
3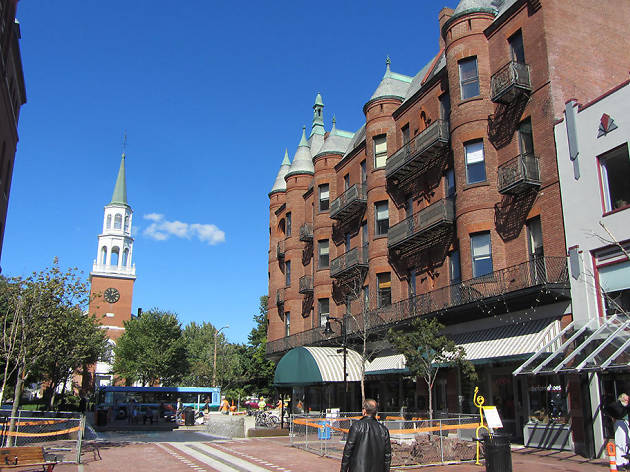 Photograph: Courtesy CC/Flickr/David Wilson
Long on small-town charm, adorable Burlington, Vermont is the perfect bachelorette destination for a group seeking to spend time in the great outdoors and indulge in equally great grub and brews. Vermont's dedication to craft beer is unparalleled in the northeast: in Burlington, sip excellent local pints at the House of Fermentology, a small "beer blendery" that obsessively ferments and slow-ages its beers in oak barrels, and at Switchback Brewing Co., whose all-purpose red Switchback Ale is featured on many a menu around town. Outdoor adventures include zipline canopy tours in the Green Mountains as well as hiking and mountain biking trails. When you get tuckered out from all that activity, refuel at wonderful farm-to-table spots including Hen of the Wood, Juniper and The Farmhouse Tap & Grill.
Photograph: Courtesy CC/Flickr/David Wilson
New York, New York: it's a hell of a town. Where to begin with this undoubtedly ideal bachelorette party destination? Well, it all depends on what kind of experience your group is looking for. Into art? Hit up famous Museum Mile spots like the Guggenheim or the Met (in nice weather, don't miss the amazing view from the rooftop bar), or head down to Chelsea to stop at galleries including Gagosian and David Zwirner. Love to eat? You can nosh on anything here, from inexpensive pizza (check out Lucali and Di Fara, both in Brooklyn) to perfectly torched foie gras at white-tablecloth temples to gastronomy at Per Se and Le Coucou. In your downtime, stroll Brooklyn's Prospect or Manhattan's Central Park; rent bikes and ride down the West Side Highway; and end your day at a high-end cocktail den like The Dead Rabbit and Angel's Share.
Much like in the Big Apple, the sky's the limit when it comes to vacationing in La La Land. One thing your group will surely want to do is eat: check out the city's offering of surprisingly fancy, toppings-heaped toasts at elevated hippie-food hotspots including Sqirl and Gjelina; get down and dirty with some street tacos at Mariscos Jalisco and Leo's Taco Truck; or blow your palate out on some of the spiciest Thai food served in the U.S. at Jitlada. Don your bikinis and work on your tans at one of the city's beaches, choosing from touristy Venice to secluded Zuma. Or pretend you're celebs and book an indulgent spa day at one of the city's many ritzy offerings, like the Ritz-Carlton or Ciel at the SLS Hotel.
The ultimate cliche when it comes to bachelorette (and bachelor) parties, Vegas remains a serious contender because it's just so damn fun. Few other cities permit—nay, encourage—over-the-top dress and behavior like Sin City, so make the most of it by packing your shortest dress and your highest heels. Indulge in a Britney Spears or Jennifer Lopez concert; try your luck at the roulette table at the Bellaggio or the MGM Grand; and scarf down everything from lo mein to lobster claws at the 24-hour Bacchanal Buffet inside Caesars Palace. Throw caution—and your bathing suit top—to the wind at Bare Pool Lounge at the Wynn Encore and, at night, dine on top-tier entrées from world-famous chefs including José Andrés, Tom Colicchio and Bobby Flay.
7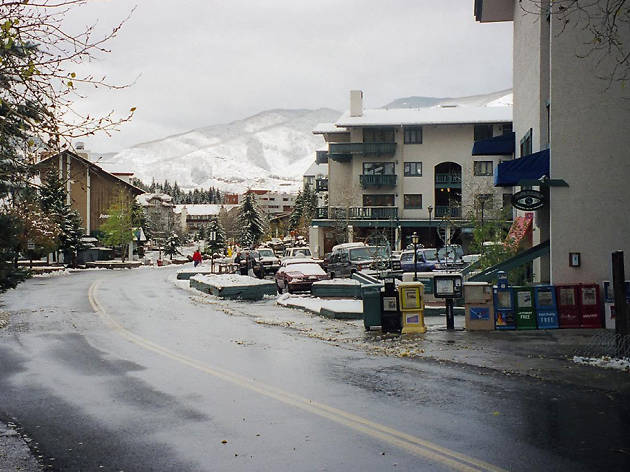 Photograph: Courtesy CC/Flickr/Todd Wickersty
Ski bunnies should definitely head to Vail to celebrate their upcoming nuptials: the country's premier ski resort is the ideal place for outdoorsy gals to catch up and get in a few slope runs. If you head to Vail in the off-season, expect much more than skiing: hike or mountain bike on Vail Mountain; head to Breckenridge Lake to kayak or to take a paddleboard yoga class; or check out fun events in Vail Village, like the Jazz Festival or Oktoberfest. In the evening, soak up some suds at Breckenridge Brewery or grab a seat at 10th Mountain Whiskey and Spirits to sip some house-distilled moonshine, bourbon and vodka.
Photograph: Courtesy CC/Flickr/Todd Wickersty
In the country's most easy going tow, you and your girls will love strolling the French Quarter's flower-hung balconies, sipping frozen cocktails on the street in broad daylight and catching some live Cajun jams come evening. First thing in the morning, stop by the deservedly world-famous Café du Monde for the city's lightest, fluffiest beignets and a cup of dark-roasted chicory coffee; hop on the historic and still fully operational St. Charles Avenue streetcar for a $1.25 tour through Audubon Park, the Tulane campus and Uptown; and dig into a creamy scoop of gelato at NOLA's favorite Italian bakery, Angelo Brocato, a fixture since 1905. At night, stroll Frenchman Street for excellent live jazz and brass bands at intimate clubs like Snug Harbor, The Spotted Cat and Three Muses; and sip perfectly balanced Sazeracs and French 75s at mixology temples such as Cafe Adelaide and Carousel Bar.
Photograph: Courtesy CC/Flickr/Rickz
With steamy beaches, a bumping nightlife and plenty of options for exploring the outdoors, Miami is a timeless pick for a bachelorette party destination. To be close to all the fun, staying in South Beach is a good bet, where, if you research carefully and book ahead of time, you can often score major deals and stay at boutique hotels. During the day, suntan and snooze on the beach, book a scuba or snorkel trip, or splash out in style on a private yacht charter with companies such as Tropicalboat or Prime Luxury. Bass-pounding clubs along the beach offer a variety of options for partying; check out bottle service at LIV and keep the party going all night long at Club Space, which stays open for 24 hours on Saturday. Ease the hangover you'll certainly feel the next day by booking a head-to-toe spa treatment at one of the chi-chi options in town, like Lapis Spa, the Spa at the Standard or The Palms Spa at Aveda.
10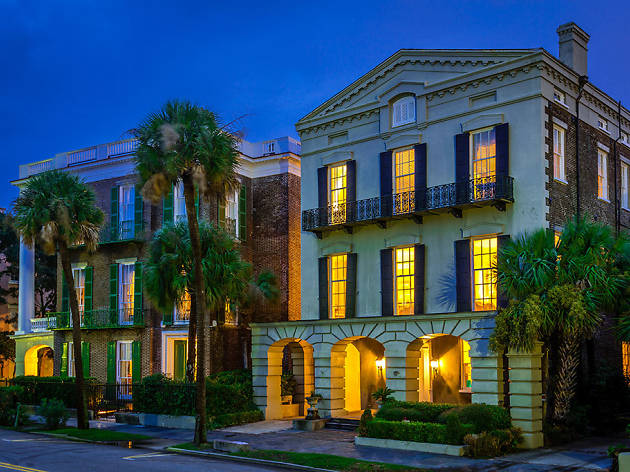 Photograph: Shutterstock
This Southern charmer is the perfect pick for a bachelorette party weekend, boasting beautiful cobblestoned streets, handsome antebellum architecture and a penchant for the good life that's tough to find elsewhere. Eating should be a focal point when visiting: Charleston excels in comforting-yet-creative Southern fare at restaurants such as Husk, The Ordinary (don't trust the name) and Magnolias. This is also a drinking town, with the most emphasis and expertise placed on the brown stuff—namely, fine bourbon—that you and your gals can sip in cocktails at spots such as The Belmont, Proof and The Gentry Hotel. If you can fit in any activities between all that eating and drinking, take a candle-making class at Candlefish, bliss out on Folly Beach, hike Bull Island or geek on history on a tour of one of the city's stately (and fraught) plantations, such as Middleton Place or Magnolia.
Show more